We Don't Just Provide a Service, We Provide a Solution
It's no secret that digital marketing is changing.
Our digital marketing agency work is always at the forefront of this change. That means we're constantly innovating and finding new ways to get the most out of emerging opportunities in this rapidly-changing landscape.
We'll get all our latest creative work for you monthly, so you can stay up to date with the latest trends in digital marketing – including SEO, SEM, email marketing, social media advertising, and more.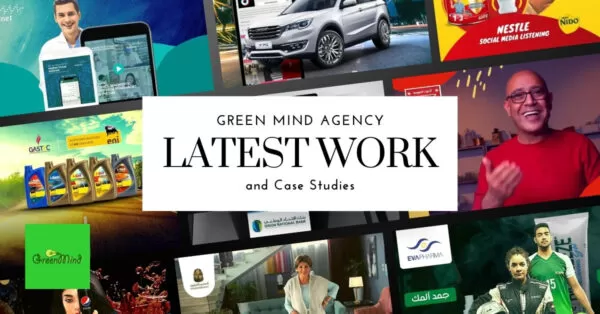 The Agency That Creates Digital Strategies for Brands
Our Agency is a digital marketing agency that helps brands to use digital strategies to generate custom content and get the best results.
Our work is always about creating a strategy that will help brands, like yours, understand how they should be targeting their audience. We do this by using data and insights from your business and our marketing expertise.
We Are Transparent Enough to Give You All Our Portfolio
We understand that you need a clear case study for your business. So we are transparent enough to give you our portfolio.
All of these projects are different and there is something for everyone. Some of them are high-end luxury brands, while others are fast-growing startups. There are also projects for industries like e-commerce, tourism, IT, telecommunications, and fintech. And it doesn't matter which stage the project is in – from idea to launch or post-launch phase – all cases will be shown to you with transparency.
Stop Wasting Time and Start Working on Your Business
Digital marketing is a multi-faceted field that requires a lot of time and effort. It's not only about creating a digital marketing campaign, but also about making it profitable. To do so, you need to work with different channels, such as search engine optimization (SEO), email marketing, social media marketing, and content marketing.
However, most of the decision-makers would like to make an internal team to work on the digital marketing activities as they think it is either too time-consuming or too expensive to hire somebody from outside for this type of work.
On the other hand, some say that it is not possible to limit digital marketing activities to one department because this will lead to inefficient use of resources and often leads them back to the square.
How Does Digital Marketing Agency Work
A digital marketing agency is a company that provides services for a variety of marketing tasks, including designing and implementing websites, managing social media pages, search engine optimization (SEO), display advertising (Adwords), and email marketing.
The digital marketing agency uses various platforms to serve diverse types of clients. They can be broken down into three categories:
Marketing Consultancy – This type of agency offers its services to an individual or company on an as-needed basis. The owner of the company will advise clients on how best to execute their digital strategy, but the work done is not long-term.
Full-Service Digital Agency – This type of agency has more than one service they offer to their clients, such as design and development, social media management, and SEO campaigns.
Digital marketing agency work is not just about signing contracts and managing campaigns, but also about making sure that all steps go smoothly and the client's expectations are met. For example, they consult to improve marketing strategies or help clients to create content for their social media channels. The team usually consists of specialists.
The agency will work with the client to determine what they need. They will then provide the content for them and take any necessary steps to help them reach their marketing goals.
we are also a consultant, we provide advice and guidance on how best to market online to reach your marketing goals.
We know that it may be hard for people with the responsibility of marketing an organization or product online to keep up with all of the changes that are happening in this ever-changing industry. This is where the digital marketing agency comes in; they act as an advisor, providing needed guidance, strategies, and tactics that will help you with your online efforts.
Recent Articles
Agency Portfolio
Explore our Marketing Agency Portfolio showcasing our digital marketing services and latest branding, creative web design, and web development projects. Don't just take our word for it. check the case studies above to see how our expertise has added real value to our customers' marketing. Feel free to go through it, we cover clients from a range of industries and several other of our services, like Google Ads and Social Media Management.
Would you like to have our digital marketing agency portfolio in PDF format? request our quote today and you will receive it within 30 min "available on working hours" or 48 hours on vacations and weekends.