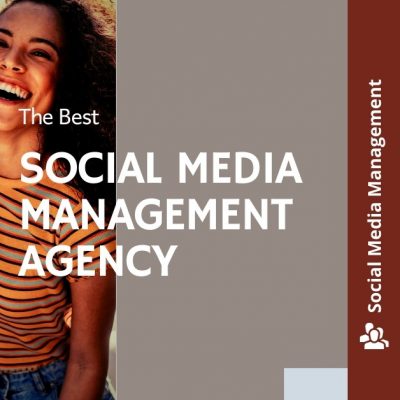 Importance Of Social Media Management Agency in Egypt
Social media platforms have been around for a while and because of this, we as a social media management agency in Egypt have been able to see how we can use these platforms to reach your target audience. To reach your target audience, we need to make sure that we are posting new content regularly. The social media platform is constantly changing and evolving, which means that it is important for companies like us to find a way to keep up with it.
Agencies serve as valuable partners when it comes to social media management because they provide the necessary skills and knowledge that a business might not have access to. They can help them create content, measure success metrics, and help them get the most out of this social media platform.
Social Media Services List
We've created this list of social media marketing services for you to review and to get into company descriptions, former clients, and how Long Play Strategic Solutions can affect your business online positively.
Unique social media posts
Design images, GIFs, Videos, and 360 images
Cover and profile photo design and video
Social media organization and optimization
Brand reliability analysis
In-depth competitor analysis
Dedicated social media account manager
Daily social media monitoring
Monthly reports, consultations, and Recap
White Label Social Media Management Agency
A White Label Social Media Management Agency is a company that provides social media management services to a client. The company will create and maintain the social media presence of the client, while also generating content and monitoring the performance of the accounts.
The benefits of this type of agency are that they will provide content for your business, monitor your social media performance, and also offer you customer service. They are an all-in-one solution for businesses that don't have time to manage their social media accounts.
Social Media Management Prices
780$
or 12,000 EGP
PER MONTH
8 social posts per month
2 custom resize for stories per month
GIFs, 360°, and Report
1 Language
Facebook and Instagram
Replies for pages lower than 250K fans
Without Replies 520$ or 8,000 EGP
Start Now
1160$
or 18,000 EGP
PER MONTH
8 social posts per month
4 custom resize for stories per month
GIFs, 360°, 4 SlideShow Video, and Report
2 Languages
Facebook, Instagram, and Linkedin
Replies for pages lower than 500K fans
Without Replies 780$ or 12,000 EGP
Start Now
1740$
or 27,000 EGP
PER MONTH
12 social posts per month
6 custom resize for stories per month
GIFs, 360°, 6 SlideShow Video, and Report
2 Languages
Facebook, Instagram, Twitter, Youtube! and Linkedin
Replies for pages lower than 1M fans
Without Replies 1160$ or 18,000 EGP
Start Now
Articles Related to Social Media Management
Latest Projects