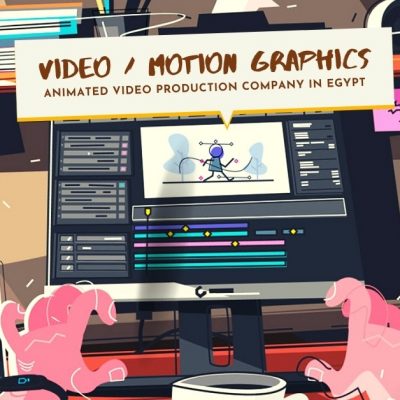 A Full Range Of Graphic Services
Do you need a company intro? A company slide show story videos? Want to give your brand a facelift? We have the expertise you need! We specialize in creating high-quality video content that will enhance your company's image or tell your story. Green Mind is a motion graphics agency in Cairo, Egypt, with in-house expertise in motion graphics design, video editing, and animation. We have a dedicated team of designers who specialize in creating quality content for your brand.
We offer everything you need to tell your story in the most powerful way possible. No matter what your project is, we have the perfect team to help you achieve it!
Experienced Graphic Designers & Animators
Our skilled designers and animators work at all scales – from logos to feature films. You can trust us to do it right or watch our showreel for proof of our work!.
We are committed to providing you with the best service possible. We're always available to talk about your idea and offer advice on how we can bring it to life in the most perfect way possible.
Latest Projects
High Quality For Competitive Prices
We provide custom design services for any size client or budget. From slide show videos to promo videos, we have the skills to meet your needs while also juggling any size of the project.
Competitive pricing is available to all of our clients and we always aim to provide it.
5 Reasons To Work With Our Motion Graphics Agency
We believe that all of our work should be used to exemplify the very best of what a digital advertising agency can do. We work hard to always bring something distinctive and remarkable to our clients.
Creative motion graphics have become a key component of modern marketing campaigns. As a result, agencies have started to specialize in the video and animation of these videos.
We also have a proven track record for producing high-quality work at the right price point, time frame, and scope. Below is the main reasons that will convince you to work with us:
Meet your deadlines: It's our job to make sure that we're able to meet your deadlines.

Save you money: The production costs for any project are always better with us.

Work faster: We'll be able to work faster and deliver a final product in less time than other agencies.

Quality of work: We take pride in the quality of our work and we know that it will be top-notch.

Flexible pricing: We have the flexible prices that your project deserves
Portfolio
If you're looking for graphics that are finished with all the design extras you need to visualize your business, then check out these great designs.