We splash out the creativity
We are all serving; the private and public sectors; Green Mind Agency proudly cooperates with more than 100 customers with different needs in our five professional fields: our agents have realized the impossibility of digital marketing excellence and diversity, and you All imaginary full-media services, including motion graphics, and company videos, that are pleasing and rich in content.
In addition to efficiently and enthusiastically trade all other media-related production services in the market. Until we become one of the leading companies in the Middle East. First, evaluate your business needs; we recommend mixing the services provided by Green Mind Agency to meet these needs professionally and creatively.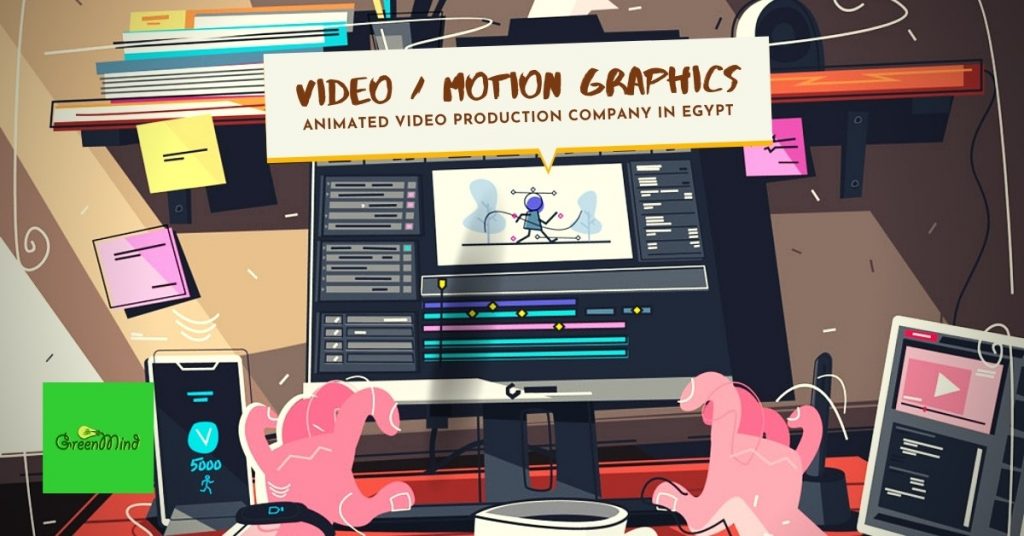 Our Animation Agency
When you work with us, you get a team that experienced in motion graphics videos and animation who are constantly pushing the boundaries of your creatives and stell images to animation.
We also have a wide range of tools to produce the best video animation that can fit any budget range and time frame.
Portfolio
You can also find below the lastest video animation we made with high background music and voice-overs:
Motion Graphics Services
The process is simple and fast, please find below examples and you can pick any slide of them to be in your next video.
In this video, you will find our full pack animation like typography, info-graphics, devices animation, social media animation, titles, lower thirds, callouts, backgrounds, and much more.
Motion Graphics Pricing Packages
Understand the KPIs and goals before paying, we will also guide and optimize the plan and resources to make the best use of your digital marketing strategy, check our pricing packages from Prices Page.