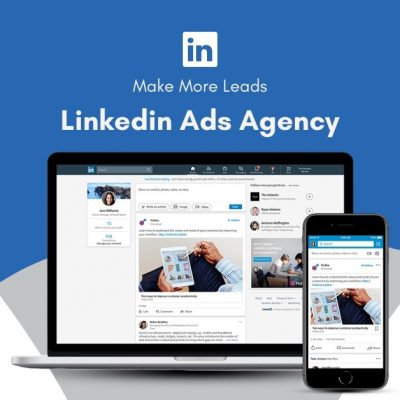 Trying LinkedIn Ads Agency But Can't Find A Good One?
We are a B2B Linkedin ads agency that specializes in Linkedin ads marketing. We offer a consultative approach to help you get the most out of your Linkedin ad campaigns.
There is a huge competition between digital marketing agencies, they all want to rank at the top of google search results for online advertising agencies in their respective areas.
Linkedin ads agency, as the name suggests, creates ads for LinkedIn. It is an ad agency that specializes in LinkedIn ads. It has a team of professionals who are well versed in this area and who can create the perfect advertisement for your business. The company understands your needs and targets your audience to make sure that they are getting maximum conversions.
It's not just about designing good ads for LinkedIn, it's also about understanding what works on this social media platform. This is why you should choose a Linkedin ads agency if you want to increase your ROI quickly and efficiently with fewer efforts.
As professional as they come
There is no other social media platform that enables brands to do so, making LinkedIn advertising all the more effective and efficient.
Green Mind Agency's team makes sure to sit down with each client interested in LinkedIn Ads and conduct a comprehensive review of their company's account, which allows them to find ways to improve the cost-per-lead.
Latest Projects
LinkedIn Ads and beyond
However, we do not stop there. The expertise we have on our team allows us to align with your brand's strategy, and implement the necessary processes to constantly push for new ads for people to see that fit your business needs and generates more leads.
At the end of every campaign, we review the data and analytics at hand to identify areas of improvement and plan accordingly with future LinkedIn Ad campaigns.