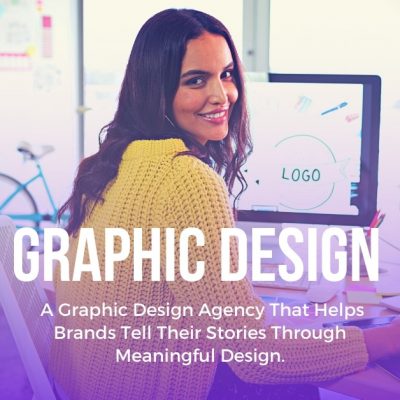 Design Is Our Passion
A graphic design agency is a niche that requires a unique type of understanding of the human mind. We are a team of professional designers, strategists, and content creators who specialize in creating unique and engaging design solutions for your business.
We are experienced at creating compelling, functional designs that are not only visually appealing but also have an impact on the interface.
One of the biggest challenges for designers is how to create a design that will stand out. A good design is needed by every company, but it is hard to find the right formula.
In Egypt, classical design agencies are struggling to survive in today's competitive market. They are facing new challenges, such as how to attract new customers and keep old ones? One of our solutions is to find the right formula of design things with our experience over 20 years ago. However, we can find a challenge for us, to keep our creativity to the highest level.
Latest Projects
Unique Design That Stands Out
We want to make the world a more beautiful place. We create websites and social media content for organizations and individuals who want their identity on the web to be different, more personal, and stand out from the crowd.
Our Graphic Design Agency Specialization
Our company has the skills and expertise to deliver on any design needed.
With our team of designers, we will help you with your project. We specialize in many different types of design, including flat logos, business cards, brochures, posters, and more.
Our agency has different responsibilities, for example, we might be responsible for designing the UX, UI, and graphic elements. We also need to take into account how people interact with our designs and how that will affect their user experience.
It's not just about the aesthetics. It's about making your business more valuable and easier to navigate.
Graphic design is about more than just simply creating aesthetically pleasing images or designs. It's about understanding how people interact with your website or on social media when it comes to color, fonts, spacing, etc…
We're Your One-stop-shop For All Things Design
We offer everything from design services to website building to social media management for both start-ups and established brands. We bring together creative professionals in all disciplines to work collaboratively to create stunning graphic designs for print & digital media.
We are a creative design agency operating in the retail, fashion, beauty and lifestyle sectors. Our designs are innovative, memorable and always tailored to the individual brand.
Our Design Process
A graphic design process consists of a series of steps that are completed in sequential order. These steps can be classified as conceptualizing, designing, and prototyping.
The first step is conceptualizing the design. This means that you need to know what you want to create before you start designing it. The next step is to create a design plan and prototype.
We work with you every step of the way: from initial sketches, final approval of mock-ups, and launch.
Uses Only High-quality Services
We only use industry-leading technologies so your graphic design will work seamlessly across any device or screen size. We always start with an idea in mind, but we'll work with you every step of the way to get it done right.
Graphic design services are an essential part of the design process. They provide a professional and final layer to the project – showing what it will look like in the end.