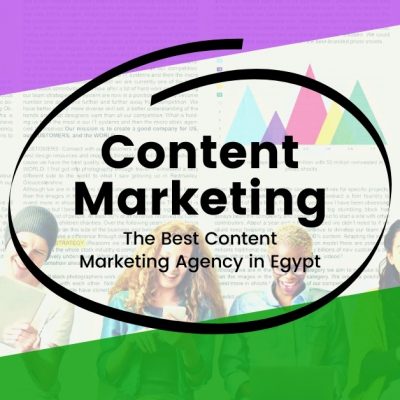 Why you should work with us
Investing with a content marketing agency is an investment in your business so follow the experts! We'll get you started with professional copywriting services delivered by our copywriting experts or working with your existing marketing team we'll ensure that your message connects with your target audience and drives sales.
We're a full-service digital agency that specializes in content marketing. We're a team of creatives, planners, and technical experts that work across a wide range of sectors from finance to FMCG to provide our clients with the best possible solutions.
Latest Projects
We create content your audience will love
We have a team of writers, editors, and designers who will create high-quality content that readers will love. We work across a variety of industries, from finance to FMCG and everything in-between to produce the content your readers crave focusing on quality over quantity.
You can trust us with your brand
We have a proven track record in the industry and have worked with some of the world's biggest brands. Our diverse skill set means we can offer a wide range of solutions from digital marketing to PR to web design so you can get the best possible ROI for your business.
Related Articles
In 2011 Egypt started to look at social media especially Facebook as the main channel to give views, news, and even personal daily activities, so, is social media will kill content marketing?
The answer is No content marketing will never die, even after social media, and for the simple reason, content is king, build content in your website or blog, or even an e-commerce website will give a high impact ROI.
Essential for b2b
Remember how many times you used Google to search for something, you are the consumer if you will get the right result you buying or using the term you are searching for.
B2B marketing is not easy at all, definitely you will need a website, with SEO optimised to get your next b2b client
This is usually our recommendation when our clients ask for b2b building a blog and content to boost content marketing.
Also, deals for b2b will be with a high amount and contracts will be included with long-term partnerships, this is something that will not be able to reach through social media.
Based on the study here 88% of b2b marketers use content marketing to attract customers.
Content Marketing Agency expected KPIs
A content marketing agency will take the lead to produce and shares article writing, blog, video, and images materials on behalf of other businesses, we describe them in detail with KPIs below:
Generate the creative idea that will lead the content marketing plan
Select a trending topic with easy competition
Write articles with no grammar or spelling mistakes
create infographic images and videos to show up the content in a creative visual way
Keep the content helpful
When you request a content marketing agency pricing from our agency we will completely do this with the SEO services, we believe content marketing is an SEO task that can be produced with the process of SEO.
Content marketing for startups is not a different approach from the agency perspective, the content is still content, the key is to find solve or answer a question that the customer is searching for.
Startups are eager to get things done with a limited budget, and our agency can provide that too as we mentioned above, content marketing is a part of SEO.
Content marketing for Youtube
Usually, our potential clients come up with a simple question should I use youtube in our content marketing strategy, the answer is YES!
If you will produce video content you will be able to use it on Youtube!, This channel will boost the SEO ranking for selected topics.
B2B content ideas
From multiple points:
Doing the right research
Choose the correct term
Prepare solid information, keep it informative
Using hashtags in your content for social media will give a good impact too.
Content marketing research tools
Inhouse we used the below tools to get our content marketing work done, with 0% percentage of errors:
Google Keyword planner: get the most searched terms of the article topic with a search volume and competition
Long-Tail Keywords: get the most relevant keywords with a low cost in competition
Google Trends, and Google suggestions: both tools used to get the most asked questions and topic-relevant ideas.
Google Docs: write the articles in a good way, and plan the structure of the articles
Hashtag Generators: a lot of free tools in there but our agency using Linkedin hashtag generators, much better and focused.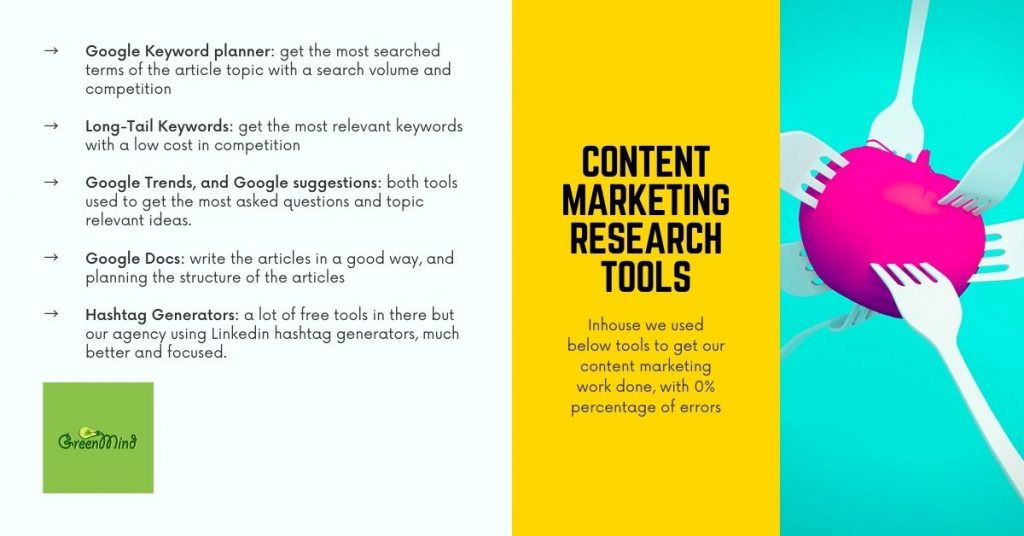 Social media content Company
To hire our company to build your content strategy and plan, then exciting it, you must understand how it works behind the scene.
Doing a research
Before digging into content creation, we must have a research plan that clearly shows the direction of content, each industry has a tone of voice we want to accomplish, our research also includes SEO keyword research, finding the best-demanded keywords in the market.
This research is also based on location for example the keywords that work in Egypt is not work in the United Arab Emirates and vice versa.
Content Types
Commercial content
This is a straightforward message to push the audience to buy or use the product or service. It's also a selling type of content, that gives the best overlook about the business including prices, locations, how to use, and others.
Educational content
This type of content is to provide educational topics related to the business industry or the brand itself, free information that can boost the brand itself.
Newsjacking and trends
Watching the trends and following the news will make the content fresh and follow the trend, and kinda funny if the brand can accept to make the content funny.
Occasions
Another important type of content is to set an occasions calendar and remind your audience about the importance of this day for your brand, or even to congratulate them about that day.
Social media posting tools
We are not using any tools to post the content through social media, we believe each channel has its scheduling system and we can't rely on one tool to post the same post everywhere.
Social media scheduler is also not a good idea, from the experience we believe we have to set things consistent and manually post or schedule posts on each channel separately.
Content is also involved in the social media videos, to write a good video script that can present the business and in a 30sec is something not easy at all.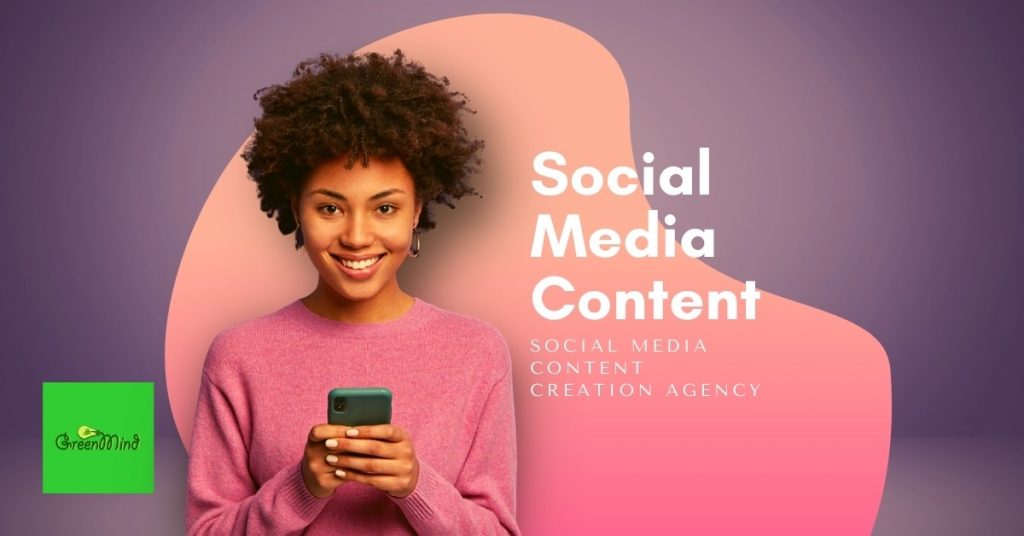 Conclusion
Content marketing is your island, build whatever you want in your place, but to let people visit your island you need to build unique and strong informative content that will solve your customer questions
Social Media Management Prices
$400
or EGP 12,400
PER MONTH
8 social posts per month
2 custom resize for stories per month
2 SlideShow Video, GIFs
Dynamic Report
1 Language
2 Social Media Networks
Facebook and Instagram
With Replies of $600 or EGP 18,600
Start Now
$600
or EGP 18,600
PER MONTH
12 social posts per month
6 custom resize for stories per month
6 SlideShow Video, GIFs
Dynamic Report
2 Languages
3 Social Media Networks
Facebook, Instagram, and Linkedin
With Replies of $900 or EGP 27,900
Start Now
$900
or EGP 27,900
PER MONTH
18 social posts per month
9 custom resize for stories per month
9 SlideShow Video, GIFs
Dynamic Report
7 Social Media Networks
Facebook, Instagram, Twitter, Youtube!, TikTok, Snapchat and Linkedin
With Replies of $1,200 or EGP 37,200
Start Now
Elevate your online presence with our dynamic Social Media Management Prices packages, spanning from EGP 12,400 to EGP 27,900 in Egypt.