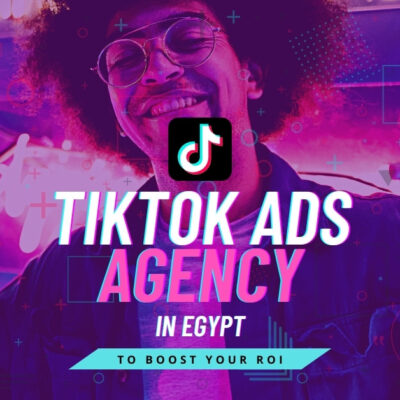 TikTok Ads Agency in Egypt Explained
We are a TikTok ads agency in Egypt that covers a wide range of TikTok ads topics including best practices, conversion rates, benefits, case studies, creative best practices, and more. We offer both affordable and quality services for our customers. Our team works with brands from all over the world. We provide regular updates of our work and case studies on social media to give you a clear idea of how we can manage your TikTok ads with ease.
TikTok Ads Best Practices
TikTok is a mobile app that has gained popularity in recent years. It is a platform that allows users to create and share short videos. The app has been around since 2014 and was recently acquired by ByteDance.
The best practices for TikTok ads are to keep the message clear and concise, use native language in your ad text, avoid using too many images, with using only the freshest, highest-quality content, and not post too often, in detail:
Keep it short – no more than 2 minutes of video content per ad
Using the same format for each ad, like a music video or dance video
Avoid using too many words in the description of your ad, as it can be difficult for viewers to understand what you are selling
Make sure your description is relevant to the video you are trying to sell
Don't use too many different kinds of ads on one platform, as it can be confusing for viewers.
Make sure your ad's thumbnail is engaging
Ensure your ad's information is clear and easy to understand
Latest Projects
TikTok Ads Benefits
Tiktok is an app that lets you create a short video by telling a story. It has received much attention for its effectiveness and user-friendly interface.
TikTok Ads Benefits:
Tiktok is a great way to gain new followers and increase engagement on social media.
You can make your ad go viral by sharing it on social media platforms like Instagram and Facebook.
You can also make money with your ads, but you need to have good content to do so.
Advantages of TikTok:
The app is user-friendly and easy to use, which makes it more accessible for people who are new to the platform or not familiar with apps in general. This also means that people are more likely to stick with it, which is helpful because retention is key to the success of any app.
The app has a wide variety of content that appeals to people across different demographics, so there is always something for everyone.
TikTok is not only an app but also a social platform with an expansive audience and community on which creators can build their brand and reach
TikTok Ads Conversion Rate
The average conversion rate for TikTok ads is 0.15%. However, it is not clear what the conversion rate of a TikTok ad is.
It can be deduced that the conversion rate of a TikTok ad is 0.15% when you have 300 people on your list and 20 people click on the ad.
TikTok Ads for Ecommerce Business
TikTok ads are becoming popular among businesses because they are perfect for engaging customers with their products and services. They are also good at driving conversions, which means that businesses can use them to generate more sales. As long as you have the budget, you can start using TikTok ads to generate more revenue for your business with ease.
Tiktok can be also used to create ads for eCommerce. It's a platform that allows brands to create ads with the help of AI. The AI creates a story for the user and guides them through the process of creating an ad. The AI also suggests various creative options based on what it thinks will resonate with the audience.
Tiktok ads can increase the purchase rate of your e-commerce website. They are short, simple, and easy to understand. Most importantly, Tiktok ads effectively increase sales without spending too much on marketing campaigns.
Are TikTok Ads Expensive?
Tiktok ads are not expensive, because they only last for a few seconds and aren't seen by millions of people. They are also not as expensive as Facebook ads, which have a much longer lifespan and can reach more people.
Some companies might be hesitant to pay for Tiktok ads because they believe it is too expensive and that it would be better to use Facebook Ads instead. However, there are many benefits to using Tiktok for your company's marketing strategy, including reaching a younger demographic than Facebook Ads can provide.
TikTok Ads for Small Business
Tiktok helps small businesses advertise their products and services. It helps them cost-effectively reach customers.
Tiktok is one of the most popular advertising platforms for small businesses. It has been used by some of the biggest names in the world, like Uber and Airbnb. Tiktok ads are usually short videos that show how to use a product or service.
Small businesses can benefit from TikTok ads for several reasons:
They can reach more customers with less money spent
They can get their product or service known to new people
They can reach their target audience on social media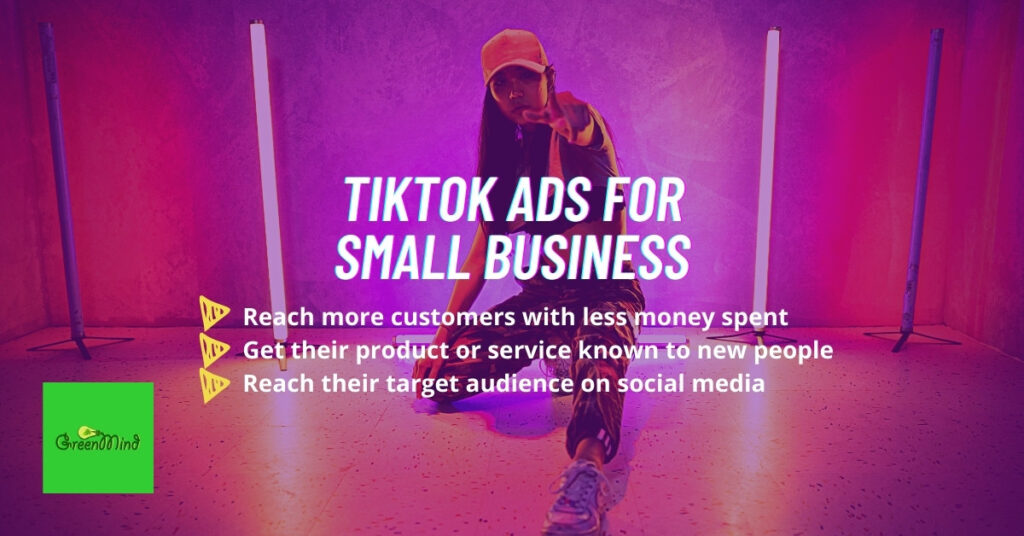 TikTok Ads Types
TikTok has become popular among the youth and has taken over YouTube as the go-to video platform.
The TikTok ads types are divided into three categories:
Tiktok Live Ads: These ads are created by users who live in front of their audience. They come in different shapes and sizes, with the main purpose of entertaining their audience.
Tiktok Sponsored Ads: These ads are created by brands or companies to promote their products or services. Most often than not, these ads are pre-recorded for a specific period and then shared on TikTok as an ad during that period to reach a wider audience.
Tiktok Commercials: These ads are created by brands or companies to promote their products or services. Most often than not, these ads are pre-recorded for a specific period and then shared on TikTok as an ad during that period to reach a wider audience. Advertisers can target their audience by location, age, gender, interests, tendencies, and language preferences.
TikTok Ads Video Requirements
TikTok ads video requirements The video requirements for TikTok ads are pretty straightforward. You must be able to do a vertical video 1080×1920 px video of at least 10 seconds that can be shared on social media platforms such as Facebook and Instagram.
The script requirements for TikTok ads are straightforward, too. If you don't have a script, they will accept your first draft. However, if you have a script and need help, that's okay too, at our agency, we have unique ideas on ad content for your business.
Why us?
You can trust Green Mind Agency as we offer the best service for your TikTok ad campaigns from start to finish. We provide excellent customer support while providing high-quality work that is guaranteed to get your desired results!