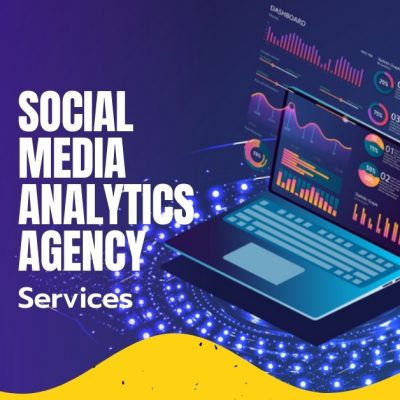 Social Media Analytics Agency That Captures The Voice Of Your Customers
A social media analytics agency is the one that brings the most comprehensive reports for optimizing your marketing campaigns and social media channels. You can expect them to offer you insights into your social media stats, metrics, and even the number of followers that you have on each platform.
The report is especially important when it comes to understanding your target audience. What are their interests? What are they talking about? And how do they react to certain brands or products?
Analytics is a vital component of your business' success. It helps you make the best decisions for the future and create a plan to reach your goals.
Social media analytics is not only for social media managers but also for marketing professionals and business owners as well.
To create an effective marketing strategy, you need to know what's working now and what will work in the future. That can be done through social media analytics reports as they provide valuable information about what your customers want from your company.
Latest Projects
Importance of the Social media reports
One of the very important things in developing social media or making digital campaigns is the presence of a detailed and comprehensive report, and how its content is easy and simple, and also how quickly can communicate the general idea not only to our customers but to our team as well.
Developing the periodic reports for our clients
After presenting a large number of digital marketing campaigns and implementing design and creativity for social media for some of our clients, we discovered how much time was wasted in making a monthly report containing all this data and analyzing it.
However, with the development of our work in a remarkable way in recent years, we have made a live report, instantaneously updating the numbers, and this helped us and our customers to reach the fastest way to determine whether we reached the goals or not.
Imagine that from just one link you can access everything, the campaign report, paid and unpaid views, age group, and even the number of purchases or a lead form fill.
Our customers expressed their satisfaction in this way from reaching that report because in this case our customers can know the instantaneous changes without referring to us and make a fixed report at the end of each month
Tools used for generating this report
We are not using any fancy reporting system, or complicated graphs or dashboard that's not easy to watch, we keep it simple to the eye, and anyone can catch the progress.