Plan Expectations
We presented a very high-end pitching presentation with a professional portfolio and marketing plan set for only Oriental weavers. Our team show samples and ideas that can extend the brand name and explore new optional customers including teenagers.
Online Presence
Our company is also taking care of the brand name presence online, that's not only including the official pages and accounts, but also the brand mentions and groups on Facebook and hashtags used in there.
Our ownership of the online presence is unique and dedicated, we managed to contact all groups and pages about the new strategy we have.
We understand also that Branding is about more than just using a brand name, displaying a logo of the brand in the right places, or quoting a slogan. It is a selective conversation with the audience, to understand everything is connected, and there is a strong Digital Marketing Company behind the scene that taking care of all the client needs, that includes the conversations in private and in public posts and groups.
Marketing Strategy
Oriental Weavers is a huge brand name for carpets in Egypt, it's the 1# place in its industry, and that allows us to build a huge digital marketing plan to shift the current position of the brand name to the highest level.
Our plan started to be mass, with a selection of the teenagers and the new generation to understand that Oriental weavers having all ages carpets types.
The plan also is showing what's the type of language that we should use in social media services including management, moderation, and communications.
Marketing Platforms and Services
For social media platforms we used the below list:
Facebook Page Management and ads
Instagram account Management and ads
Linkedin
Youtube
TikTok
All social media moderation, comments, and inboxes
Conversation analysis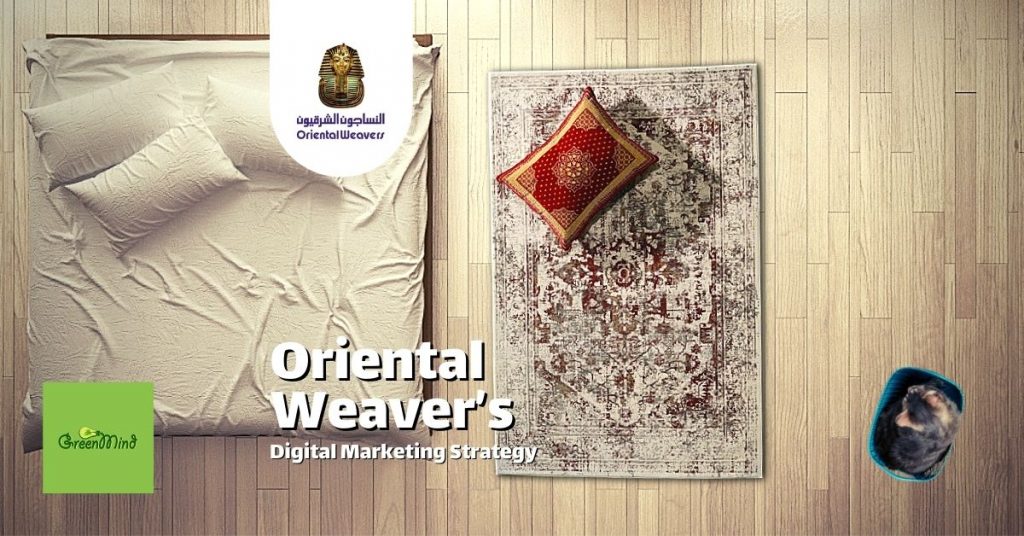 Social Media Management
We started with Hashtags and build the main hashtag "Wait for us" in Arabic and make a teaser as a cover video and regular video to hummer on this, this teaser style shows very positive feedback from the audience perspective, since we are also mentioned that this is the newest products in the last quarter of 2020.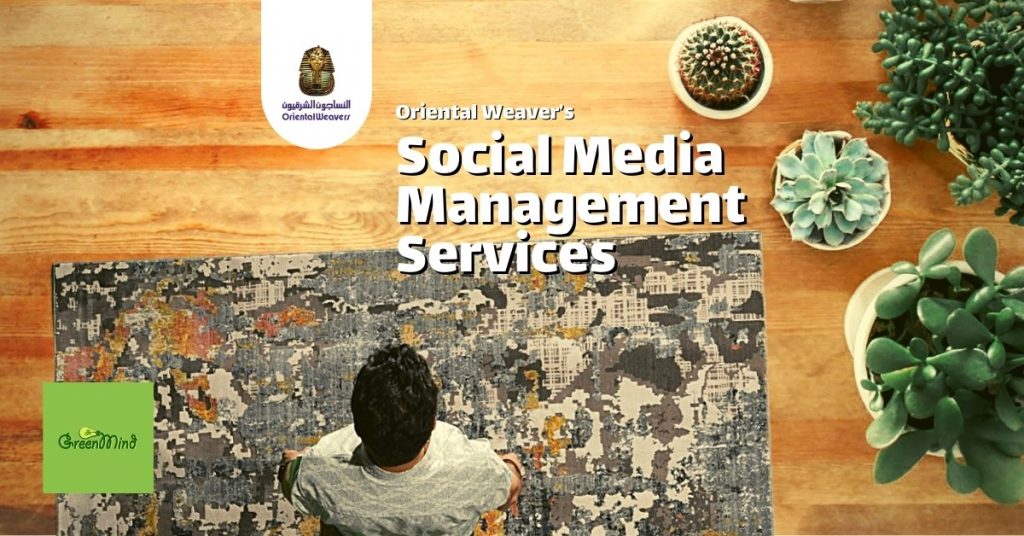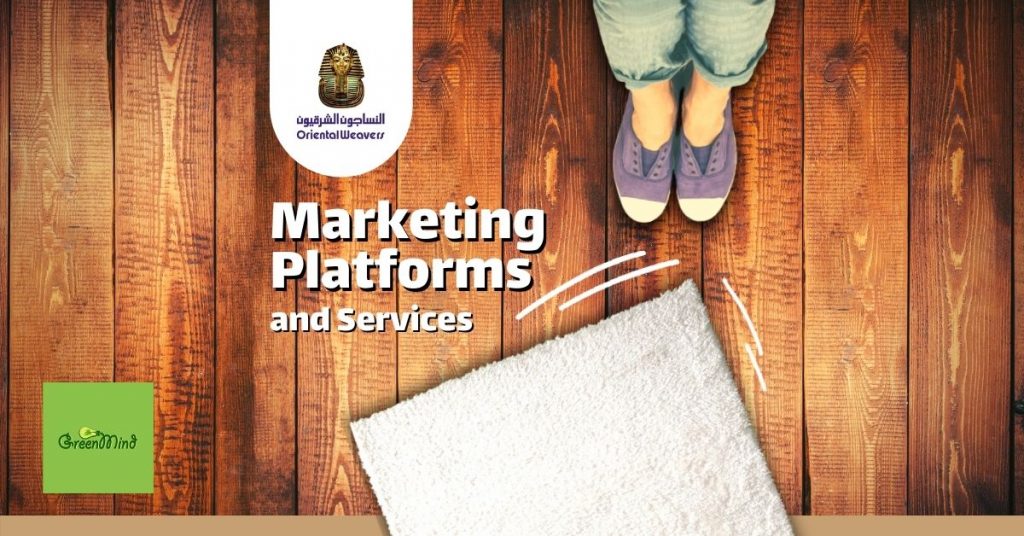 Video and Image shooting
Facebook is the leading platform in Egypt, and this channel is essential to show the brand updates, offers, and the latest products like oriental weavers.
We started by video and image shooting for the products with some catchy and engaging content with a plan already prepared before the day of shotting we put everything in place, by:
Shooting all the products with 90 angle
Product animation "stop motion"
Model engagement with the brand
Cover daily behavior, football, and winter occasions
Cover a close look for the products
with the above coverage, we have strong materials.
Community Management
With a 6-7 hours turnaround time, we are keeping all the social media channels questions and comments fulfill, our team rotation and commitment on-time schedule 24/7 let the Oriental Weavers team trust our capabilities and discipline to get things done by replying on all social media channels, we are handling:
Facebook comments and messages
Instagram comments and direct messages
Linkedin company page comments and messages
Youtube comments
Groups and mentioned inside Facebook
Social Media Platforms for marketing
As we mentioned, with all creatives and content plans we set we built a list of posts that make the difference, we also send a big thanks to Oriental Weaver's marketing team to give us a chance to put all the ideas that we can see on posts.
We scheduled the posts at the peak time to reach the more organic audience we can, with a variety of content targeting different gender types and ages. We are taking care of all social media channels: Facebook, Instagram, Linkedin, Youtube, and TikTok.
We added TikTok to the social media channels to reach the new generation audience and let them understand more about the brand in a new way as per the whole marketing strategy we built.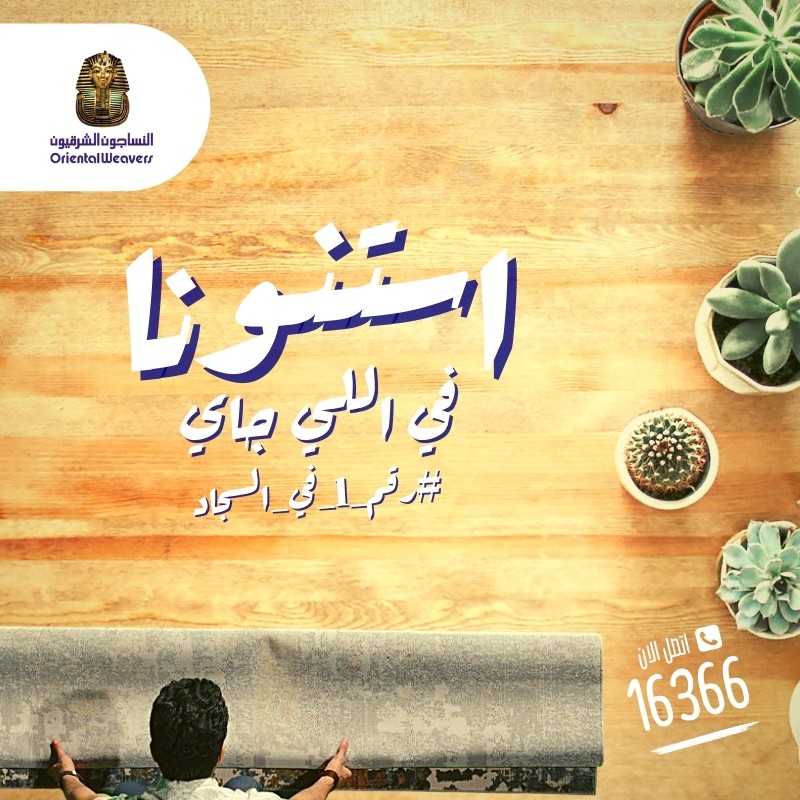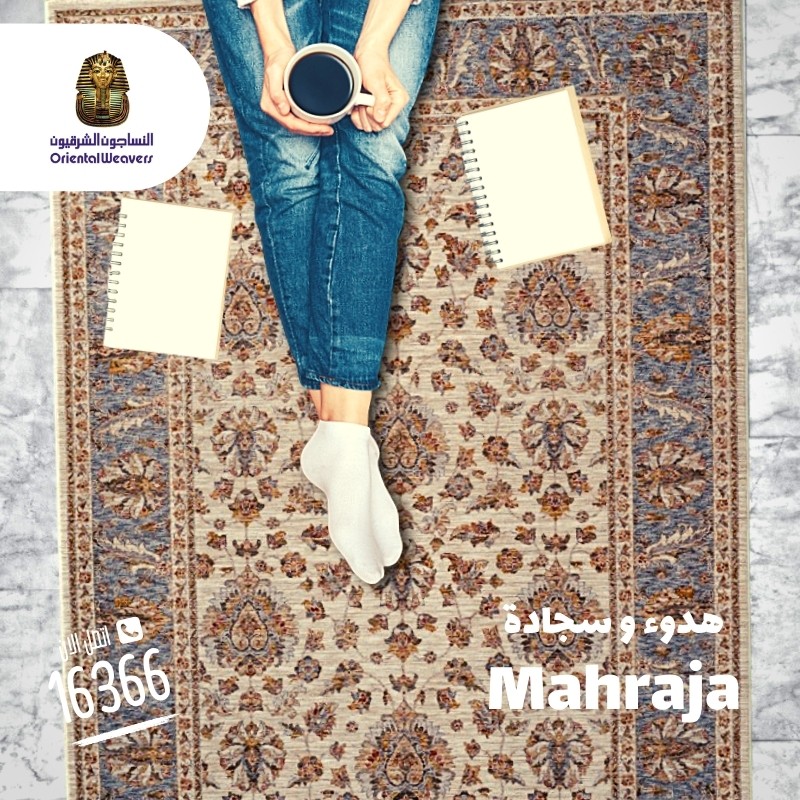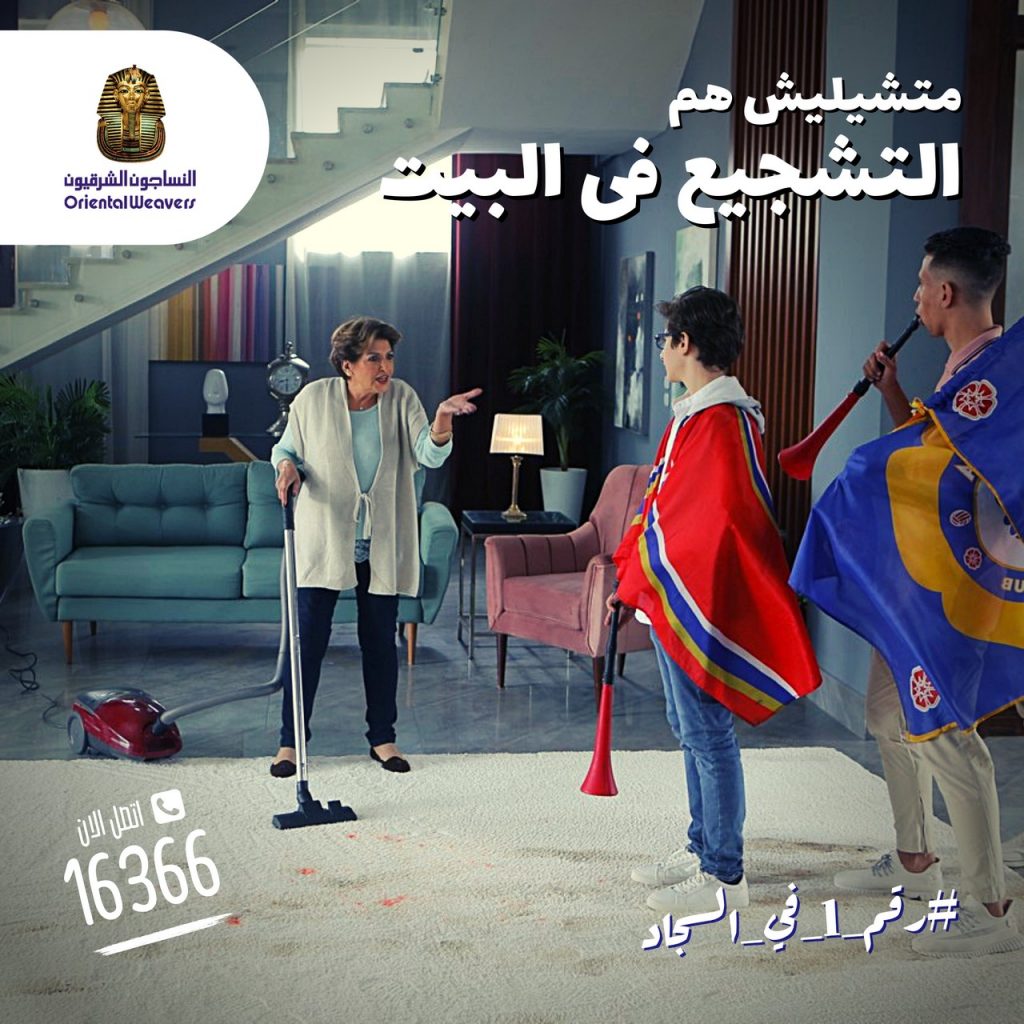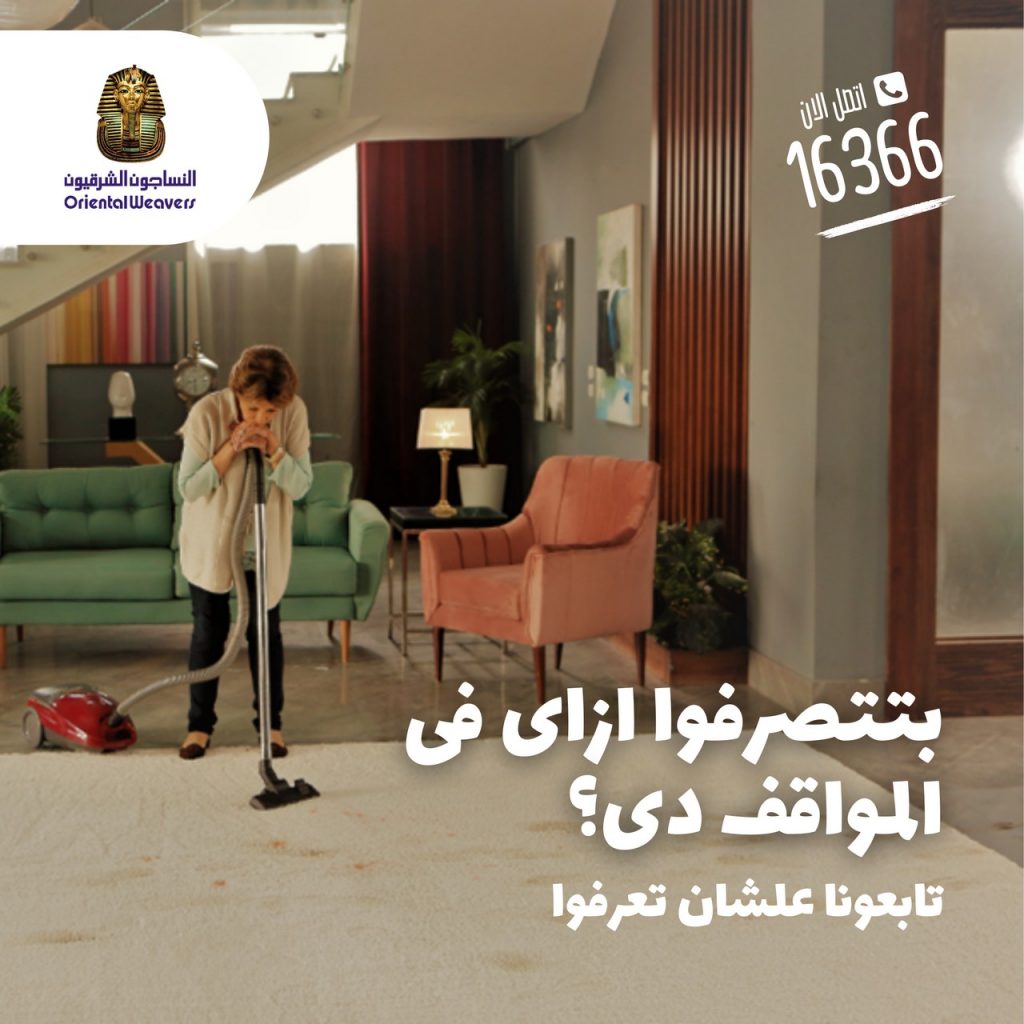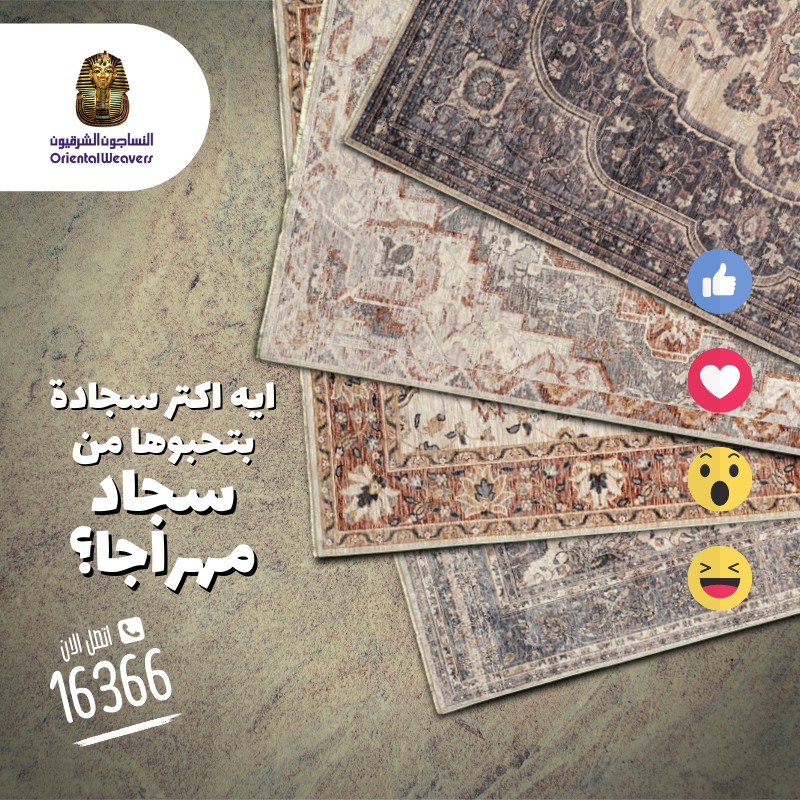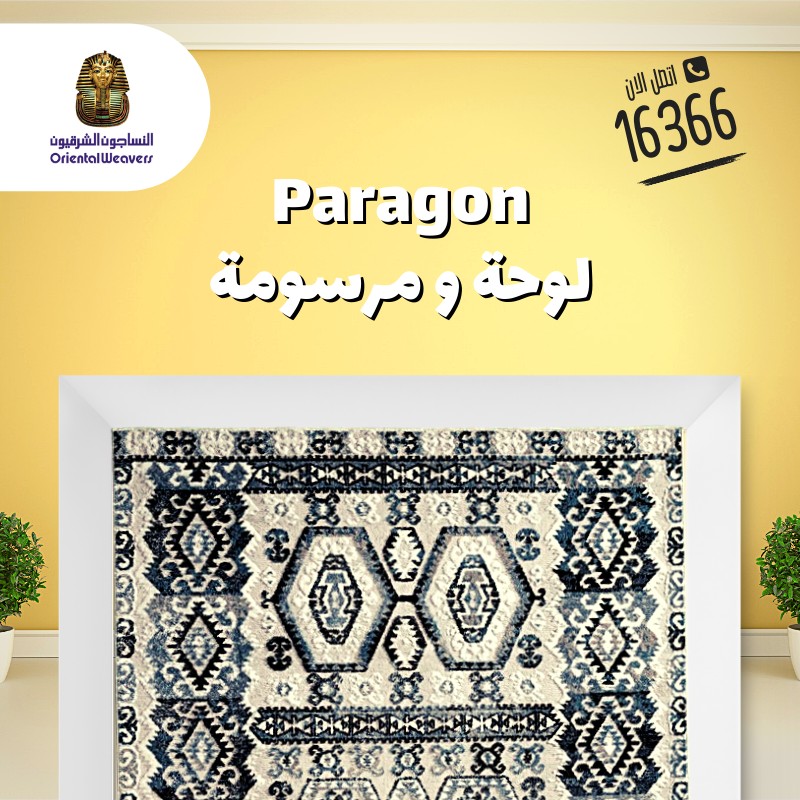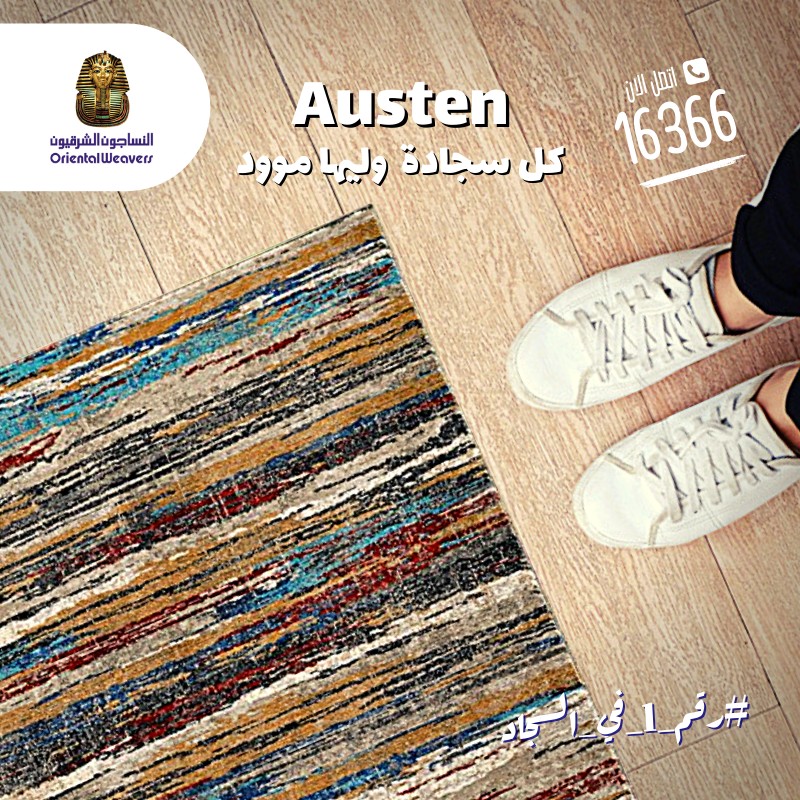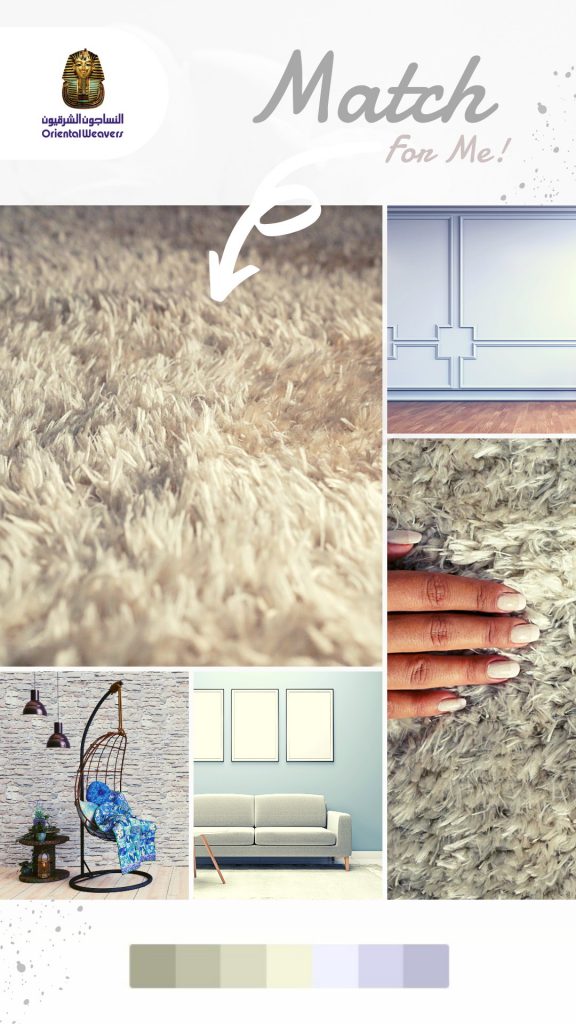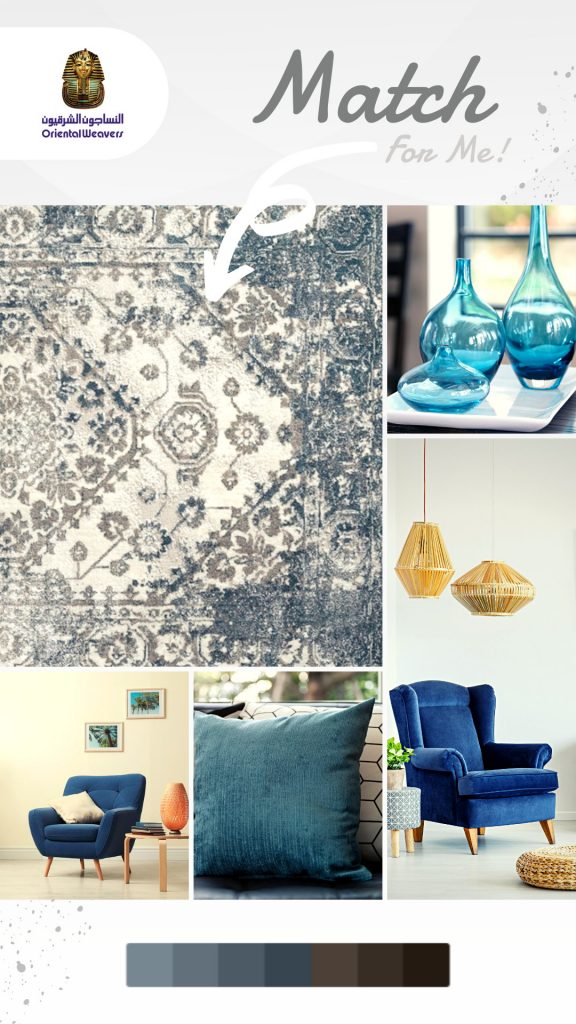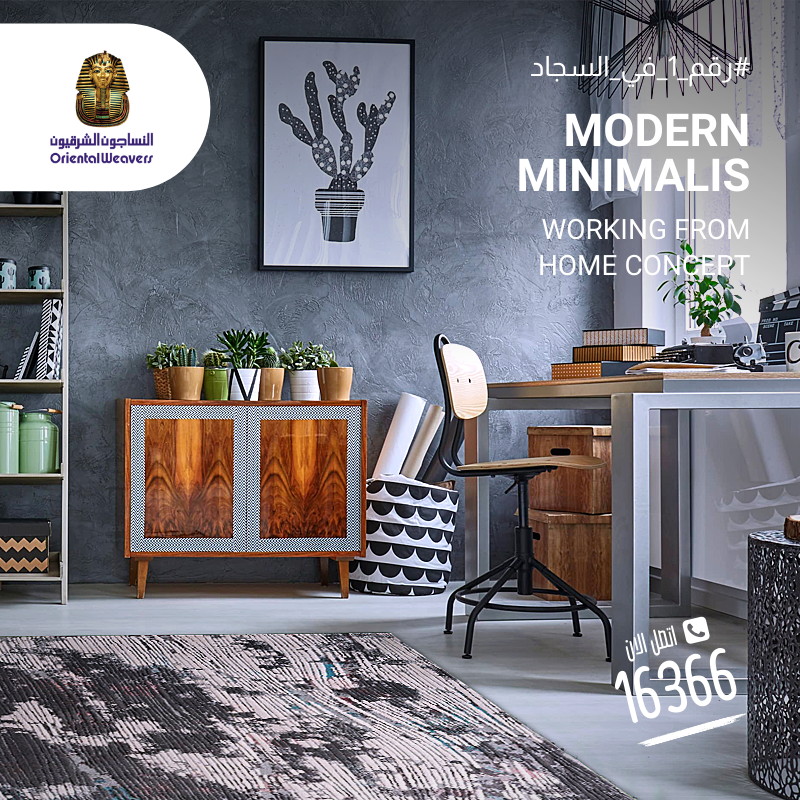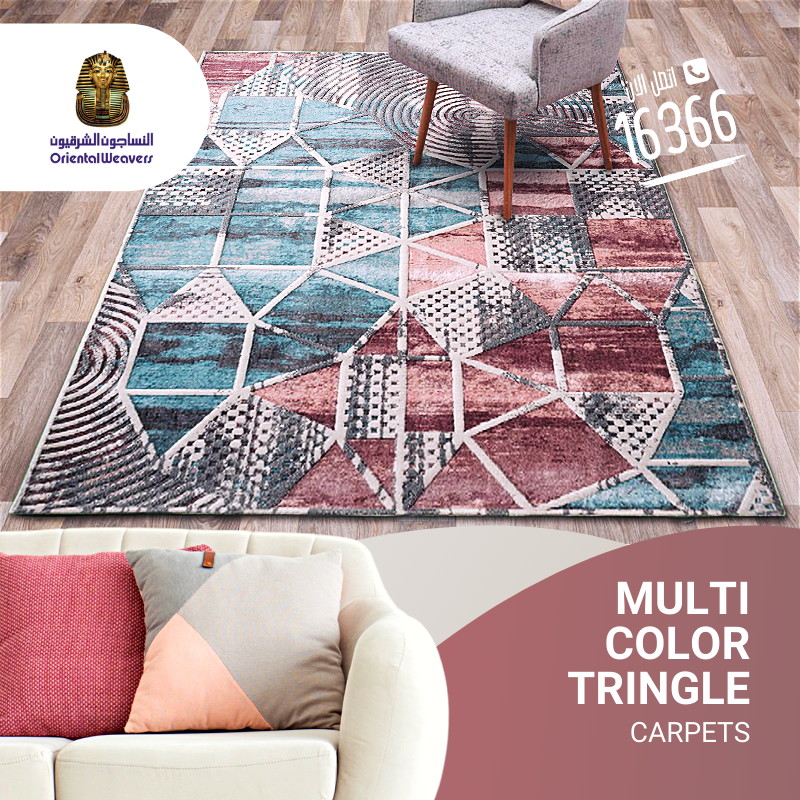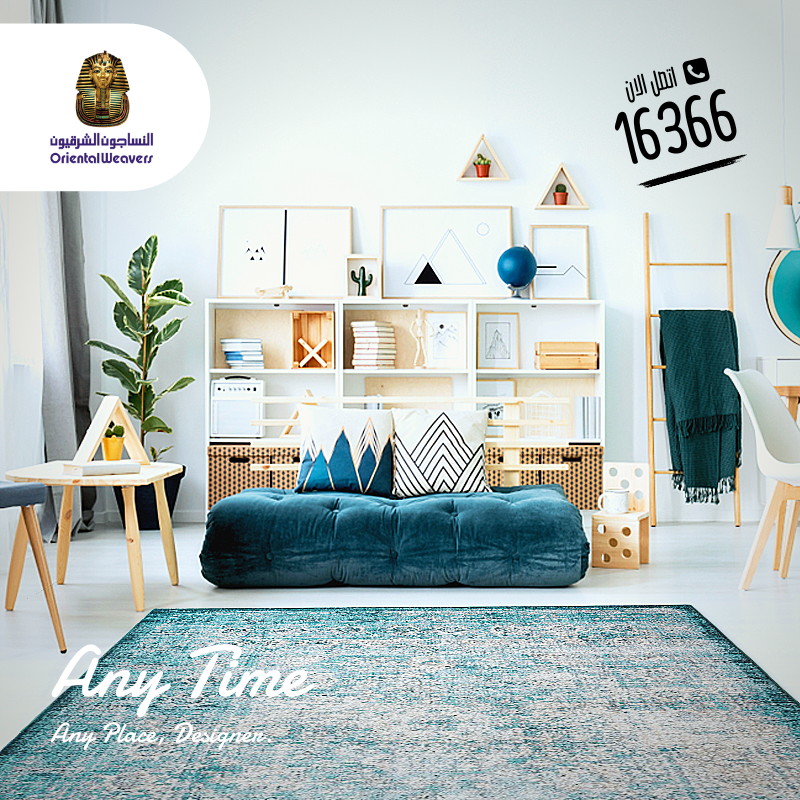 Social Media Campaigns
Our research for the audience gives us a clear strategy for how to reach the right audience to increase the conversions and purchases, The analysis we have says a lot about how to select the right demographics like % number of the audience if they are male or female, age group, client's behavior, and most engaged posts, etc.
So we split the budget based on oriental weavers requirements and analysis reports, and we split the budget:
Facebook Campaign with stories
Instagram Campaign with stories
We are also targeting potential customers in several places in Egypt to follow Oriental Weaver's recent activities and the newest showroom openings.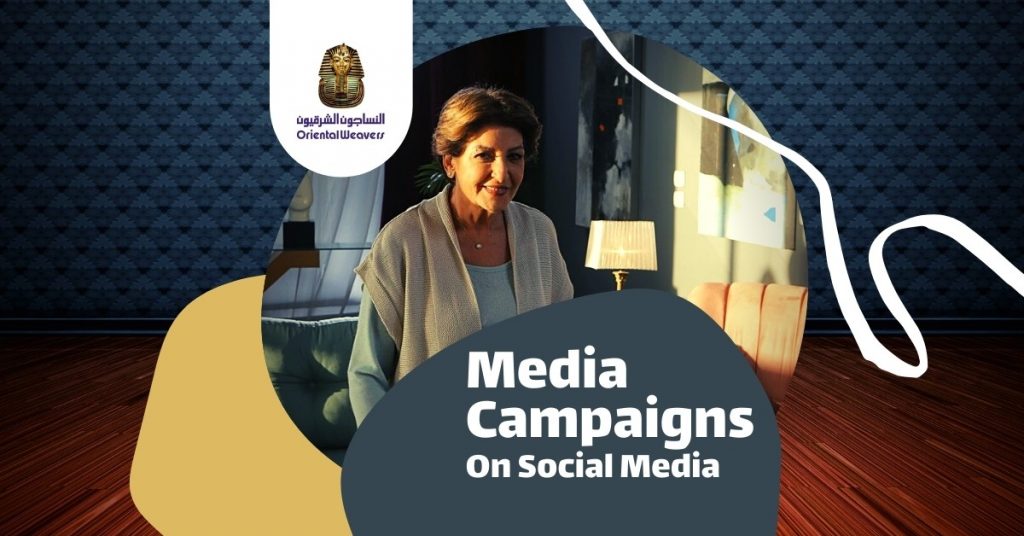 Influencer Marketing
Another important approach from our side is to reach more groups, more possible customers, so we built connections between all groups related to industry and public groups to increase the brand PR position.
Also, we hired influencers, group owners, and key persons to show interest in the brand with an incredible and organic campaign.
Social Media Listening
Our analysis strategy is to get all information online related to Oriental Weaver's in Arabic and English language, to understand how people are reacting with the brand based on the below inputs:
Overall Mention
Language
Date
Content and headlines
Country
Sentiment
Reach including mobile and desktop
Engagement
Influence rank
From the above report, we're getting a complete solution of the listening report and how the brand is performing through all social media and even websites
Social listening report
The listening report is created with dynamic access to each content, it's produced as a link to let the viewer have a chance to get any details related to the topic or sentiment.
Social media analysis and mentioning
This kind of report as we mentioned can give a good overview of any brand online, and also can produce ideas for the upcoming strategy and decision to be taken in the future. This report is also based on a quarterly basis.