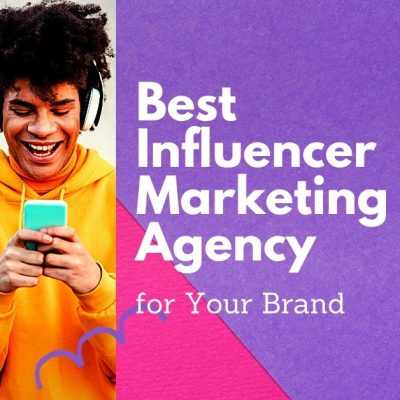 The Expert in Influencers Marketing
Green Mind Agency is a social media and influencers marketing agency that focuses on a different side of the industry.
TikTok is the social media app of the moment. It's become a phenomenon in Egypt, where it has more than 60 million downloads and 10 million daily active users.
The app exploded because teens love it for its popularity. They also use TikTok to gain fame, follow each other, and express themselves. Following this massive rise in Egypt, influencer marketing agencies have seen an increase in clients requesting that they create content for TikTok.
It's worth mentioning that TikTok is not just popular among teenagers – it's also catching on with adults who are looking for promotional opportunities on social media platforms.
It is the time when influencers are the most powerful marketing tool. And that's why we understand how people trust them and can get inspired by their marketing products. We offer this kind of influencer marketing service to our clients with great innovative ideas and results.
We work with our clients in close collaboration, understanding their goals and objectives, their target audience, and what they need to reach them. We offer a complete service from campaign development to final execution, through digital campaigns or social media campaigns.
We help brands find influencers to do sponsored posts, product reviews, and brand endorsements. We charge a one-time fee and the brand never pays influencers any money.
Latest Projects
Influencers Marketing Definition
Influencer Marketing is a type of marketing that focuses on targeting social media leaders based on several followers to drive brand message and awareness to specific people or followers.
How Influencer Marketing On Social Media changed after COVID-19
Not only do the influencers on social media behaviour change, everything in social media effected by COVID-19.
Influencer Marketing Prices
$2000
or EGP 62,000
MANAGEMENT FEES
Hire up to 3 Influencers
Talk about the brand
Make new challenges
Encourage download or purchase
Provide promo codes if any
Pricing subject to influencer fees, may vary
Start Now
Influencer Marketing Prices starting from EGP 62,000 in Egypt.
Influencers Marketing on TikTok
TikTok is a key changer, and it's also new for all Social media marketers, we are all exploring TikTok and thinking about how to use it as an influencer marketing platform.
The best way we used in TikTok is to engage in a hashtag challenge.
Hashtag Challange is a brand that asks TikTok users to perform a task, like dancing in a way that can help the brand show the marketing message, and tag the brand using a specific hashtag
Think about one of the big names in TikTok joining this challenge and encouraging the followers more and more to know that brand, something will go viral.
We are one of the influencer marketing companies that already have a plan and strategy specifically for TikTok. hashtag challenge is one of them for influencers campaigns.