Our Digital Agency in Cairo, Egypt
Green Mind Agency is an experienced, full-service digital marketing and creative agency based in Egypt.
We believe in creativity, teamwork, and customization that better suits your needs. No matter what your business is requiring or how big it is, just relax we are here to help you!
We are a group of specialized people that will proactively manage your project from A to Z depending on your demands and budget. Green Mind team will work with you from the beginning and throughout your project to better define, understand your business, your audiences, and all the possible ways to better reach them…The team will use their expertise to market your brand and generate leads for you. This includes, but is not limited to digital marketing creatives, content, SEO, website design and development, and online advertising through Facebook, Google, Instagram, Youtube, TikTok, and more.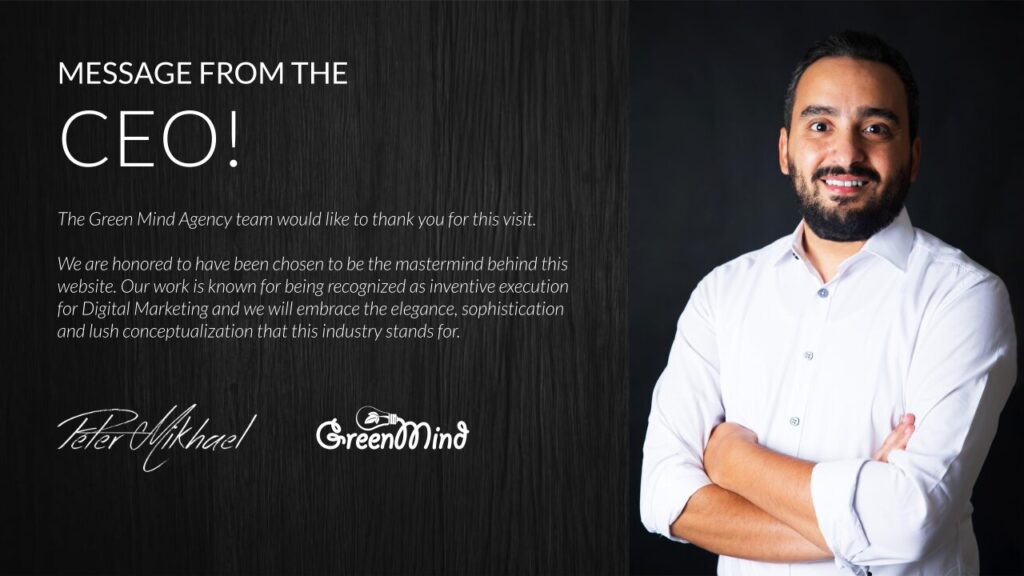 Vision and Mission
We are a digital marketing agency in Cairo, Egypt that specializes in providing a variety of solutions to meet your needs.
Vision
To become the pre-eminent digital marketing agency in Egypt and the Middle East
Consistently delivering exceptional customer service and innovative marketing solutions.
Increase client base by balancing team members, and market needs.
Provide a strategic digital marketing plan for clients
Mission
We strive to make your business succeed online by offering a wide range of digital marketing services. We work with you to identify needs and goals, recommend best practices, and provide a tailored solution.
We are a fun, start-up of intelligent individuals, with diverse backgrounds and skillsets, committed to creating and growing an energetic online marketing experience and a productive environment. Green Mind Agency promises to make online advertising and creative work be recognized and awarded.
Our company provides digital marketing services including SEO, social media, web design, content marketing, and web development. We provide our clients with data tracking, reporting, and analytics to measure the progress of their marketing campaigns in bullet points our mission is:
Objective: Increase awareness of agency & drive traffic to the website
Create targeted digital marketing campaigns for specific audiences
Build a portfolio of successful marketing campaigns
Create content for social media platforms that is engaging and informative for potential clients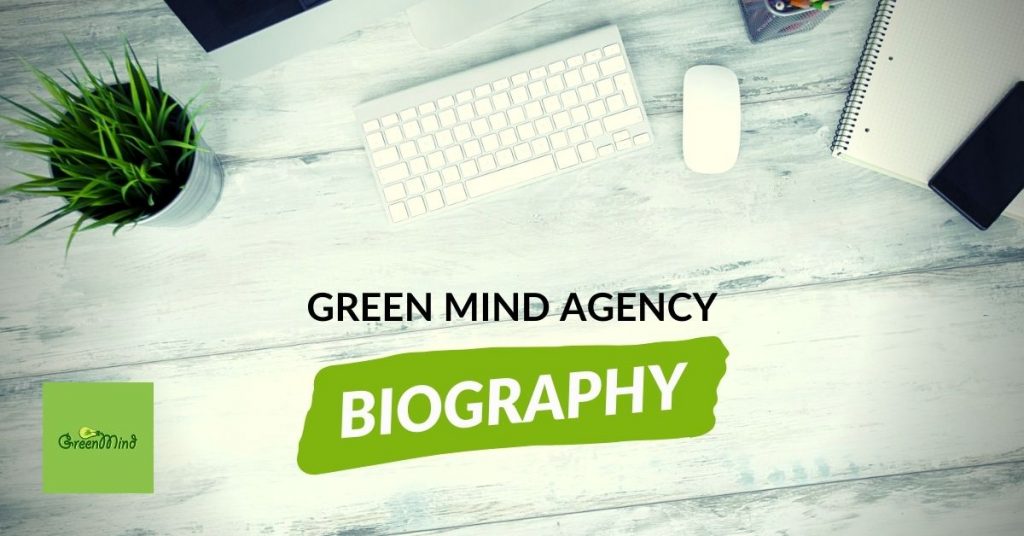 History Before the Agency
The founder/director of Green Mind Agency is Peter Mikhael, who graduated from Computer Engineering at 6th of October University in 2007. He then went on to work at Tarek Nour Communications, Link Development, Yahoo!, and Telecom Egypt. In 2014, Green Mind started providing unique digital marketing services.
Peter also started his website in 2003, petermikhael.com, which has been award-winning three times in 2008, 2009, and 2010.
Why Work with Us
The company team members are not big, our team is talented enough from the experience gained from the local and international clients that Green Mind Agency already has.
Our company has a number one rule: we keep communication channels open. We can't remember the last time the client asked about updates or something; our team is always committed and dedicated to the business we're marketing for.
TAT for our feedback to the client will never exceed 15, 30 minutes max in working hours and 2 hours out of working hours.
Our Clients Reviews
It May Be Interesting to Check This!
Learn More About
Our Digital Marketing Agency Reviews | Solid Proof
Our digital marketing agency reviews prove that 30% of our revenue comes from word of mouth. Check out what people are saying about us.
Learn More
360-Degree Digital Marketing Services
Our company provides more than 24 services for small businesses, not all of them will suit your needs. We're considering all your requirements and connecting you with the experience that can help your project succeed.
All our services are connected, which means we can provide them to small businesses too. The flexibility in our quotes can help any business start with digital marketing. There are some key values we take into account before recommending a service:
Industry
Audience
Budget
competitors
Understanding where the audience is, as well as your objectives and budget, will fill a big gap between the two. Industry and competitors will also guide our plan to be concretely set.
Selected Projects from Our Work