Swing Education Website development
We started with swing education by a long-term partnership to work with the account management team, to develop a new website "Swing Education" under the umbrella of Unlimited Press Inc.
The idea behind this website was to deliver well responsive web design for schools and children in Egypt. Our goal was to work closely with Swing Education team to deliver a website that is controllable and at the same time has the same look and feel of their actual products (i.e. books).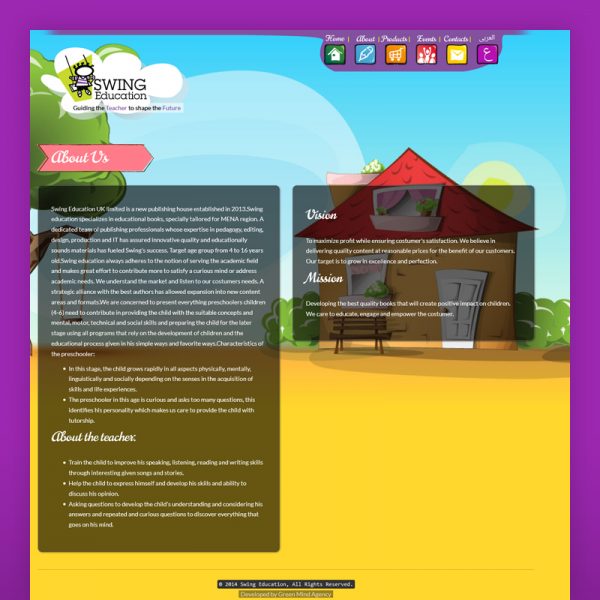 Visual Graphics Presentation Design
Usually, we use simple formatting to design the presentations so that they are easy to customize, As part of our PowerPoint presentation design services, our presentation design company creates compelling presentations for every audience.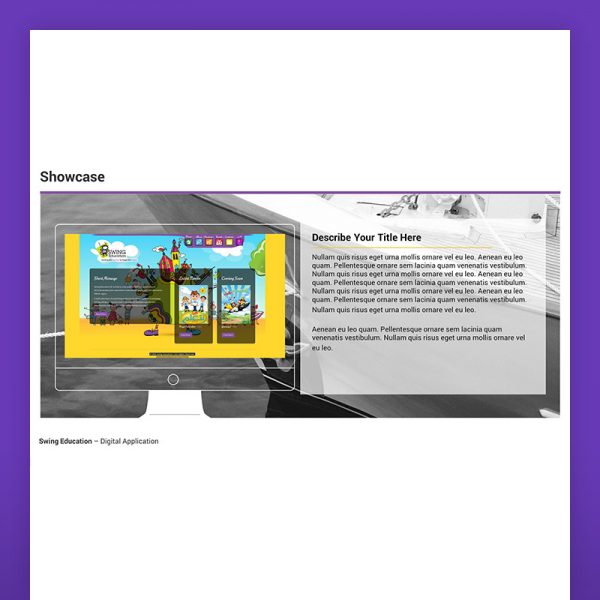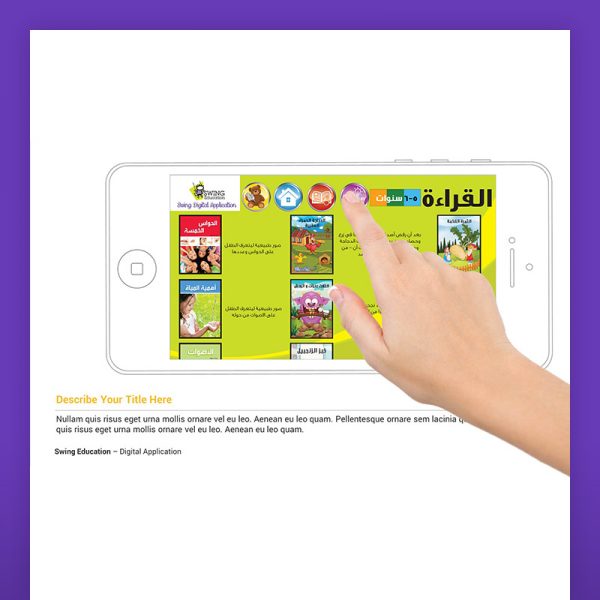 User Interface Design
We also build an animated E-book, ready for publishing, and animation built using Flash.