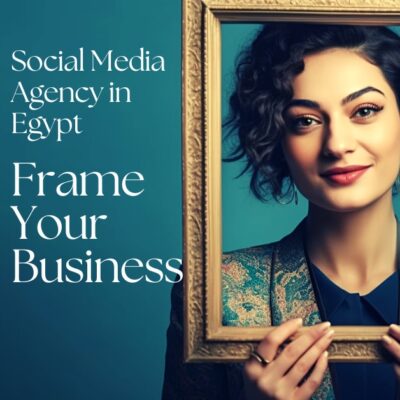 Introduction
In today's digital age, having a strong social media presence is crucial for any business to succeed. That's where Green Mind Agency comes in. As a trusted social media agency in Egypt, we provide a range of services to help businesses build and maintain a strong online presence. From social media proposal to comprehensive packages, we offer it all.
Lates Social Media Projects from Our Work
Our Social Media Services
At our social media agency in Egypt, we offer a wide range of services to meet your specific needs and goals. Here are some of our core offerings:
Connect with the Best Social Media Agency in Egypt: Near You
If you are looking for a social media agency near you in Egypt, look no further than our agency. We have a physical presence in Cairo, and we serve clients across Egypt and the Middle East.
Why Choose a Local Social Media Agency?
Choosing a local social media agency has many advantages, such as:
Better Understanding of Local Culture and Trends Our social media experts have a deep understanding of local culture, preferences, and trends. This knowledge helps us to create social media campaigns that resonate with your target audience and drive engagement.
Easy Access to Face-to-Face Meetings Working with a local agency means you can easily arrange face-to-face meetings and consultations. This helps to build stronger relationships and ensures better communication throughout the project.
Faster Response Time If you have an urgent request or need to make a quick change, a local agency can respond faster than a remote agency. This is particularly important for businesses that require real-time social media management and monitoring.
Support Local Businesses By choosing a local social media agency, you are supporting the local economy and helping to create job opportunities for people in your community.
Social Media Agency in Egypt
Social media has become an integral part of our lives. It's a place where we can share our thoughts, opinions, and even our emotions with the world. It's also a place where we can connect with people from all over the globe.
As social media becomes more and more popular, it's also becoming more important for businesses to have social media agencies to help them manage their accounts.
A social media agency is a company that provides services to clients to help them market their products or services through social networks like Facebook, Instagram, Twitter, and LinkedIn. The main goal of these agencies is to increase the number of followers they have on these networks to create awareness about their brand or product.
As a leading social media advertising agency in Egypt, we promise that you will get more qualified leads. Organic and paid. Ready to connect? Join us and grow with us as we deliver what we propose.
We have a catalog of multiple ideas and plans. We also offer great rates and presentations, which will stick out among others in the market.
We specialize in managing the social media accounts of companies and individuals. With our expertise in professional content writing, we understand how to give customers a unique touch.
We have been very successful in providing content for our clients, by making sure that we have a good understanding of their needs and knowing what they want to see on their social media pages. We also make sure that we are constantly creating new content so that there is always something new coming up on the page.
Social Media Management Key Factors
Social Media Marketing Agency average prices are usually affected based on the below key factors:
Company Experience
Existing clients
Number of Posts
Industry experience
#Numbers of social media
Custom vs. Template posts
Replies "Community Management"
TAT – turn around time for creatives
Flexibility – number of revisions
You can take the 9 same points above as steps to select the company that will handle your social media.
Our Agency Experience
Our social media agency in Egypt experiences expanding the consumer base by getting and maintaining the right buyers. We also have a huge experience in running paid social media campaigns and can assist you to boost your promotion ROI. We've always done our social media marketing in-house at Green Mind Agency, so it's easy for us to speed communication between you and us.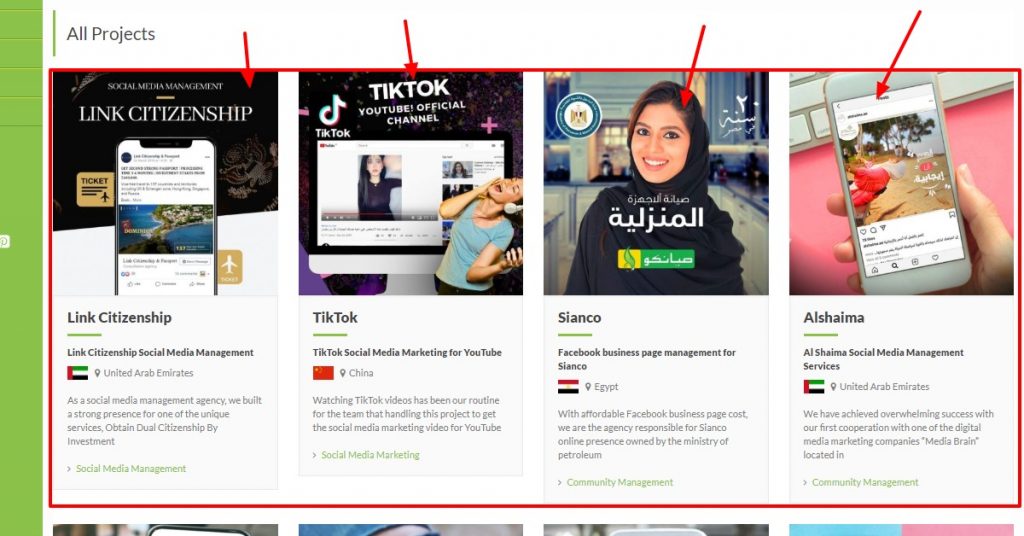 Existing Client's
This is something really important to check the current and old client's that agency worked with, requesting a client list of contacts to get feedback is also can add value, At Green Mind agency we provide that list usually at the start of the project.
Social Media Agencies Still Viable
Social Media management is not easy and it's important today, a lot of complicated tools and requirements are in there, and remember your time is available and you can't stay the whole day thinking about creating content, or marketing strategy or how to optimize the campaign, that means social media marketing agencies still a viable option for your business.
Social Media Channels Winning Campaigns
Our social media agency in Egypt creates a Social Media Marketing Strategy first, then launches winning campaigns through Facebook, Instagram, Linkedin, Youtube, Twitter, Snapchat, and Recently TikTok. The Social Media market is fiercely competitive but our specialists know how to creatively design and implement content that can sharply target your audience by driving awareness, engagement, and conversion with your brand.
Clear and Concise Social Media Proposal
Overwhelming Decisions Made Easy
At our Social Media Agency in Egypt, we understand that making decisions regarding your social media presence can be overwhelming. That's why we have developed a clear and easy-to-understand social media proposal that will make it easy for you to make informed decisions about your brand's online presence.
Comprehensive Social Media Services
Our social media proposal is designed to provide you with a comprehensive overview of the services we offer, including a detailed breakdown of each service and its associated cost. We believe in transparency, which is why we provide our clients with a detailed proposal before any work begins.
Transparent Pricing Breakdown
Our proposal also includes a tailored social media strategy that aligns with your business goals and objectives. We will take the time to understand your brand, your target audience, and your industry to develop a strategy that will help you achieve your social media goals.
Personalized Consultation and Support
Once you receive our proposal, we will take the time to discuss it with you and answer any questions you may have. We understand that making decisions about your social media presence can be daunting, but with our clear and easy-to-understand social media proposal, we aim to make the process as simple as possible.
Social Media Management Prices
$400
or EGP 12,400
PER MONTH
8 social posts per month
2 custom resize for stories per month
2 SlideShow Video, GIFs
Dynamic Report
1 Language
2 Social Media Networks
Facebook and Instagram
With Replies $600 or EGP 18,600
Start Now
$600
or EGP 18,600
PER MONTH
12 social posts per month
6 custom resize for stories per month
6 SlideShow Video, GIFs
Dynamic Report
2 Languages
3 Social Media Networks
Facebook, Instagram, and Linkedin
With Replies $900 or EGP 27,900
Start Now
$900
or EGP 27,900
PER MONTH
18 social posts per month
9 custom resize for stories per month
9 SlideShow Video, GIFs
Dynamic Report
7 Social Media Networks
Facebook, Instagram, Twitter, Youtube!, TikTok, Snapchat and Linkedin
With Replies $1200 or EGP 37,300
Start Now
Unlock your online potential with our versatile Social Media Management Prices packages, available from EGP 12,400 to EGP 27,900 in Egypt.
Advantages of Hiring a Social Media Agency
Social Media is the new face of marketing. It has a positive impact on brand awareness, customer engagement, and increased revenue. With the help of a social media agency, you can get your voice heard in the digital world and reach out to more people.
The advantages of hiring a social media agency are:
Reach more customers
Gain competitive advantage
Save time and money
Why Choosing Our Social Media Agency
Our capabilities in social media marketing are considered the strongest in Egypt, our agency is known in Egypt for speed and for providing the best community management, and we believe that you will consider more and more development from us in the field and leave an influential footprint in this field.
The number of marketing agencies in Egypt is quite large, grow your business through our social media marketing services and you will reach the highest rate of reaching your potential customers, we support you in all aspects of creating great ideas.
Latest Articles Related to Social Media
Projects