The Initial Step Is the Website Design
Union National Bank is the first and big client name we start working with, back in 2014 when we initially started to diagnose the importance of changing the website and create a new elegant – responsive website design and Development.
Web Design And Development
Website design and development started from scratch, it was a great 4 months we were working closely with the marketing team to deliver this high-end product.
WordPress
Our website builder was completely focused on how to create a website that is SEO optimized with an attractive design concept, website speed and in a way to serve the bank and its services.
Also, they needed a responsive web design that fits on mobiles, tablets, laptops, or even through TV, and we made sure of that.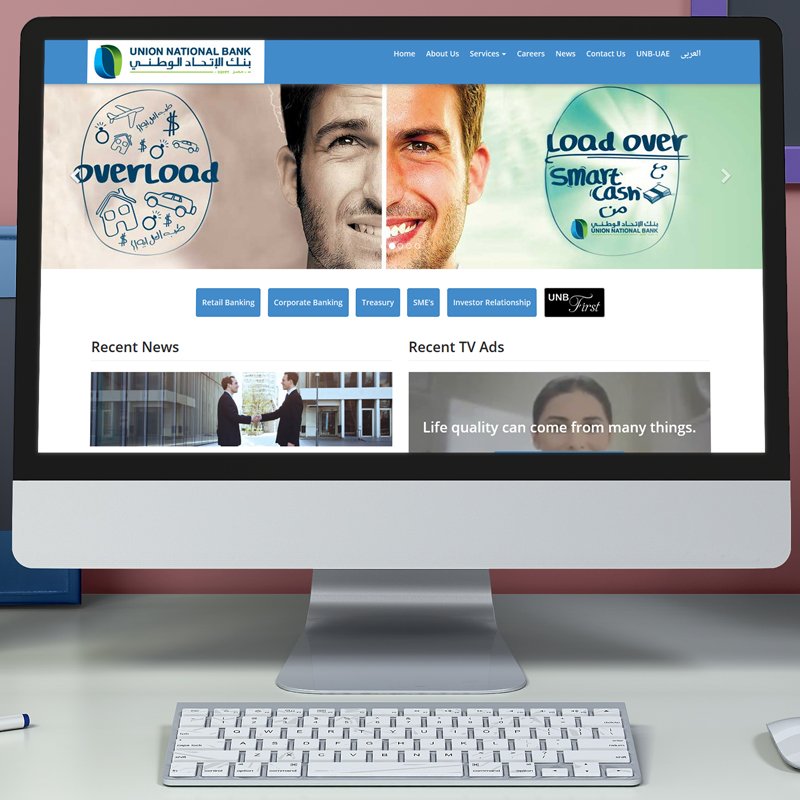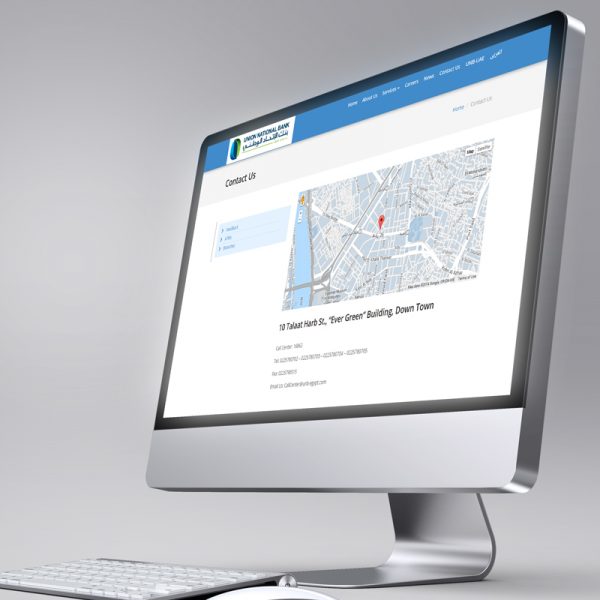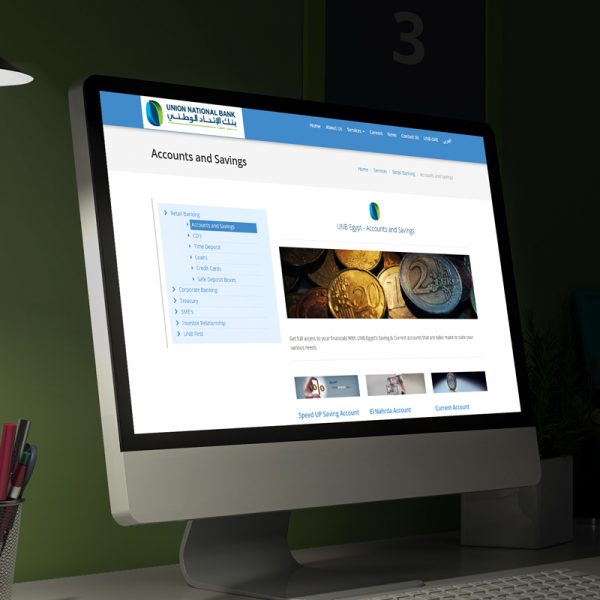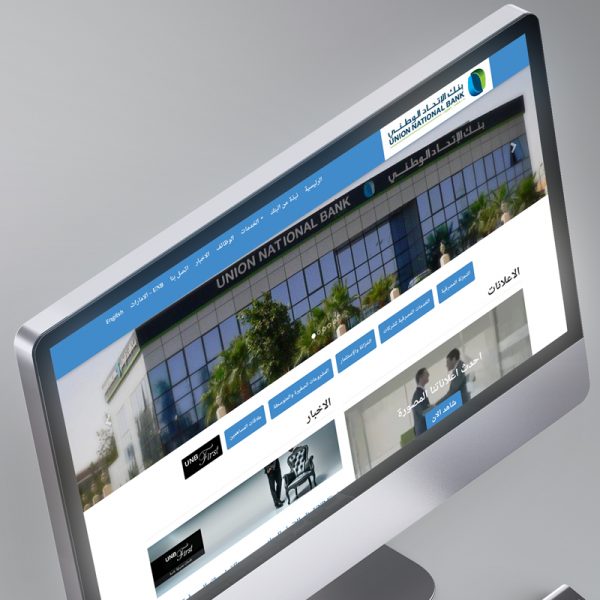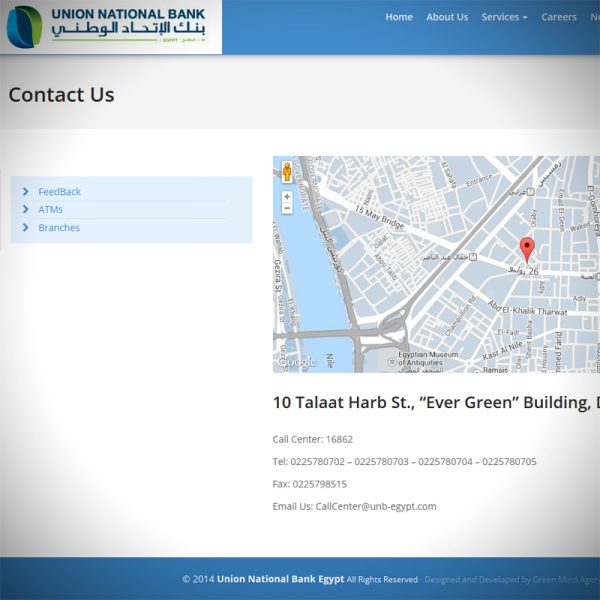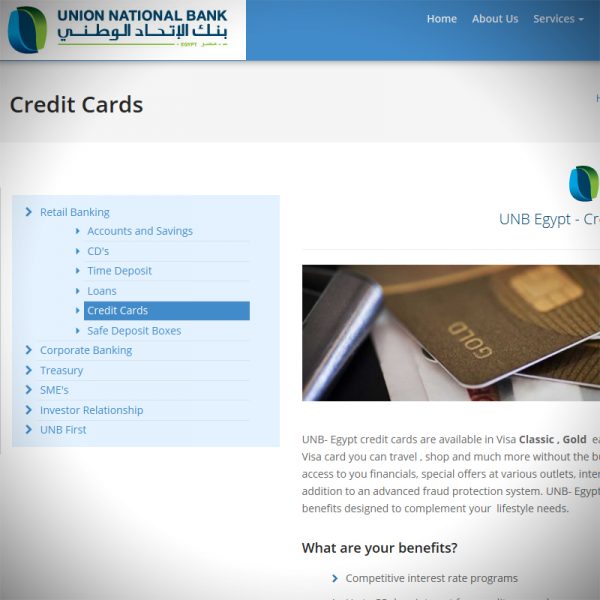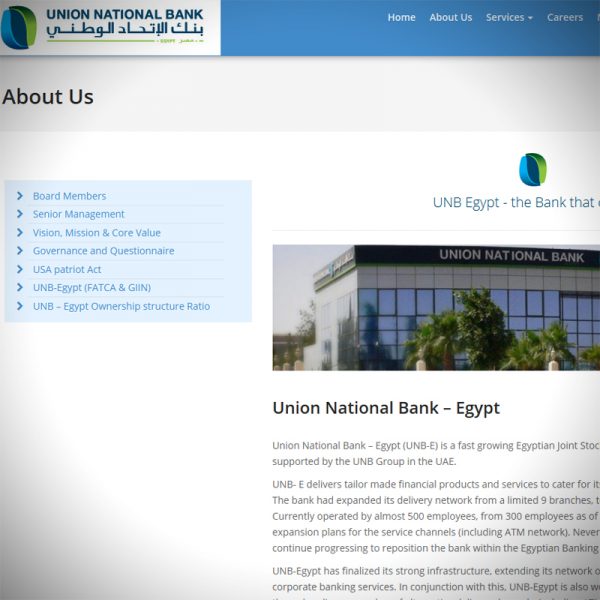 Social Media Marketing
The next phase is to get more leads from the created website with Facebook page management, Facebook ads, and Linkedin marketing and hiring ads.
Another important Digital Service we provide here is Email marketing development and campaign.
 Social Media Management
For Union National Bank we are working hard to grow, build and guide an online community on social media,  24/7 focus on all social media channels, provide brand-based content, and reports for type, date, reach, impressions, clicks, engagements.
Social media marketing is important, and with it comes many questions and comments. Union national bank needed a social media agency to manage their Facebook marketing.
Our team from Green Mind Agency took the responsibility for becoming their community manager, and we started managing all their comments and received messages with only a 12-hour turnaround time.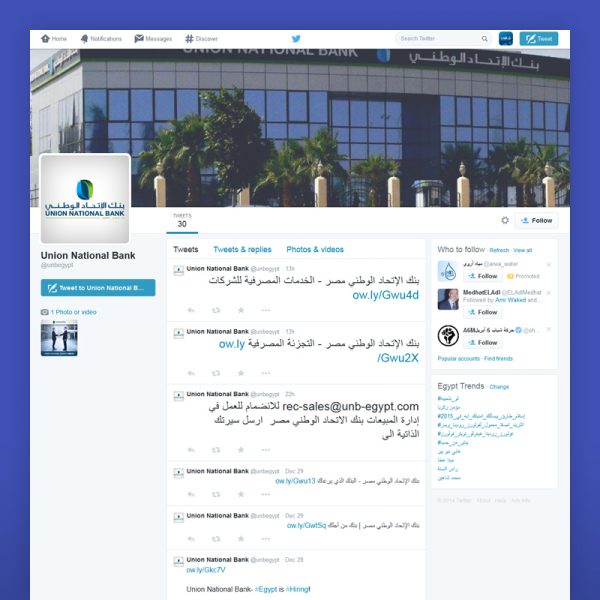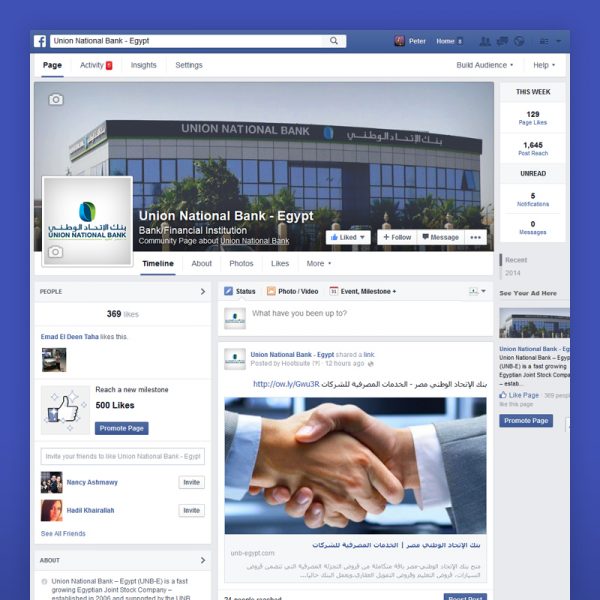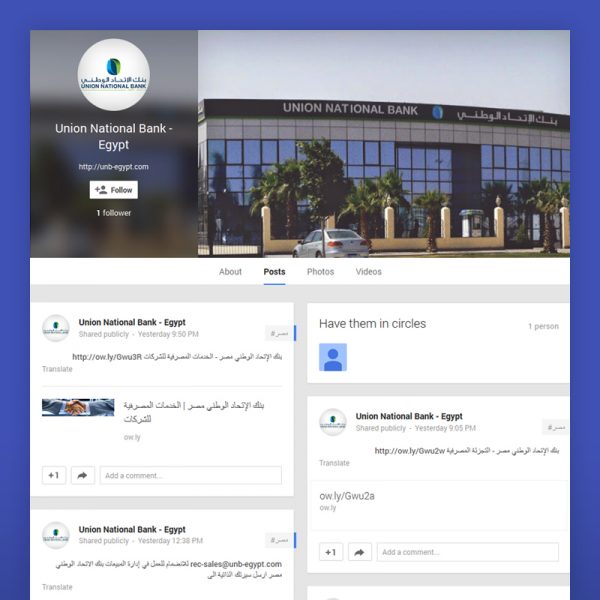 Social Media Campaigns
We targeted the Egyptian market with a massive campaign through Facebook. The budget was split to fan page increase and engagement posts.
Facebook ads
Our main target was to reach as many people as to let them know the nearest bank and ATM location. It was a great strategy and plan, and the bank conversions and leads increased in a massive way.
Facebook marketing is an easy way for your business to advertise plans on social media, and it was our main target along with Instagram ads in our plan. We built a click-through action website to deliver the audience to the landing page, to request the credit card offered by the Union national bank of Egypt.
LinkedIn Ads
We built this campaign to target a high level of Financial candidates in Egypt, we gave all best practices and simple strategies for union national bank to find, attract and hire skilled talent via LinkedIn. For Union National Bank we are working hard to advertise for the new sales vacancies on Linkedin using apply for the job positions.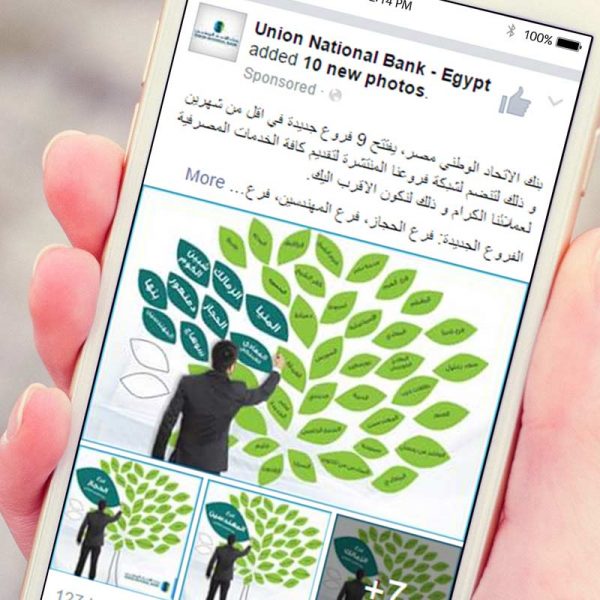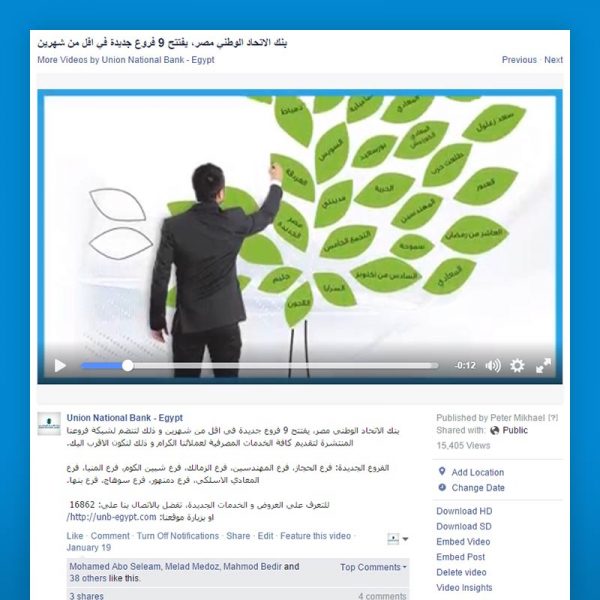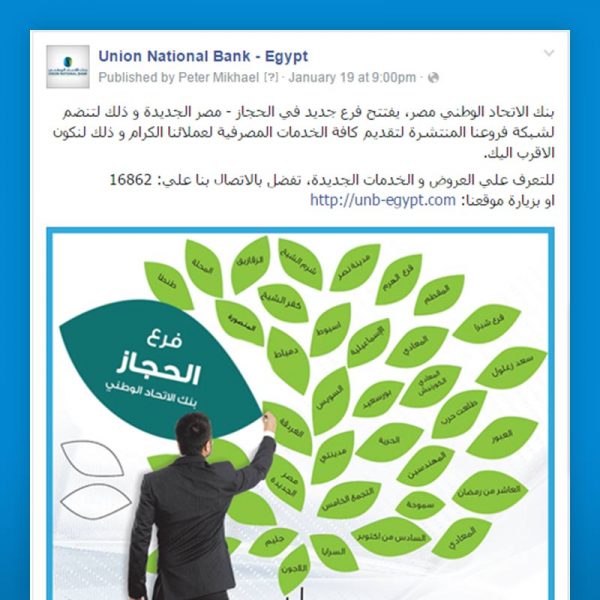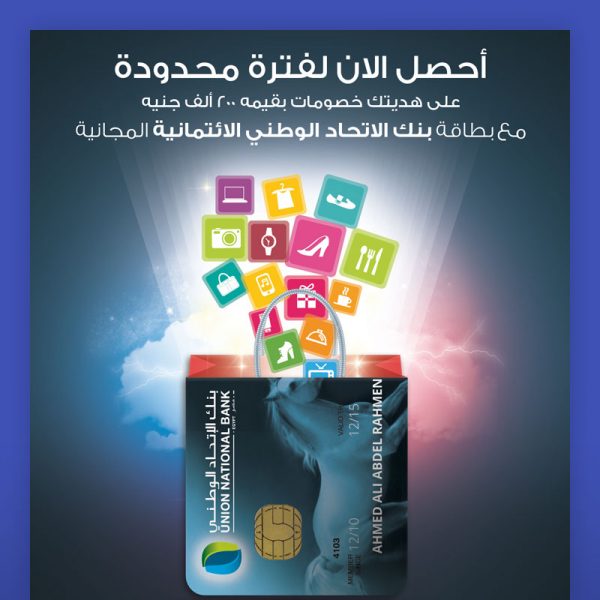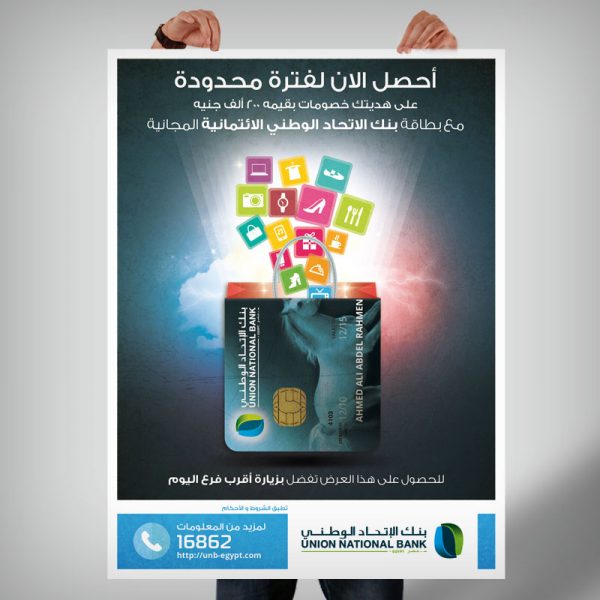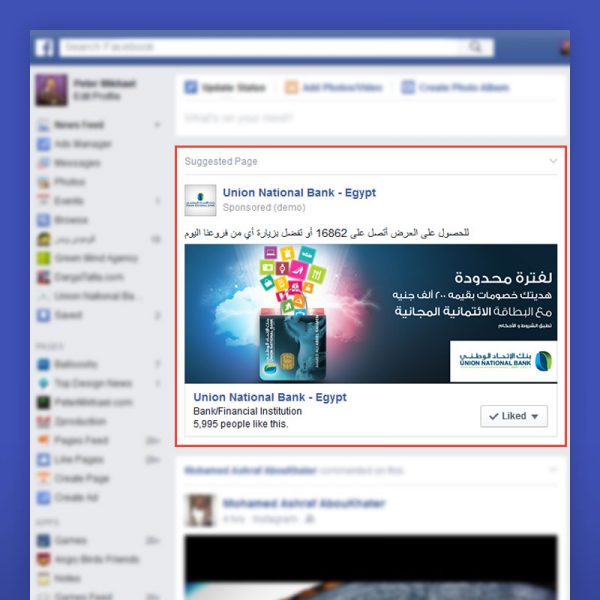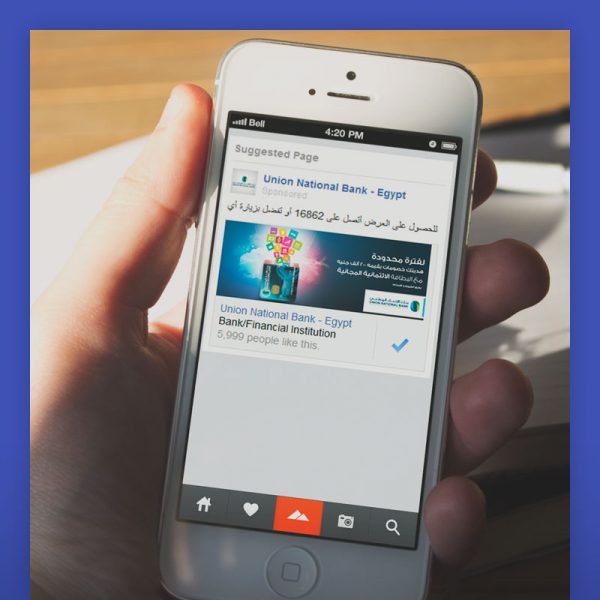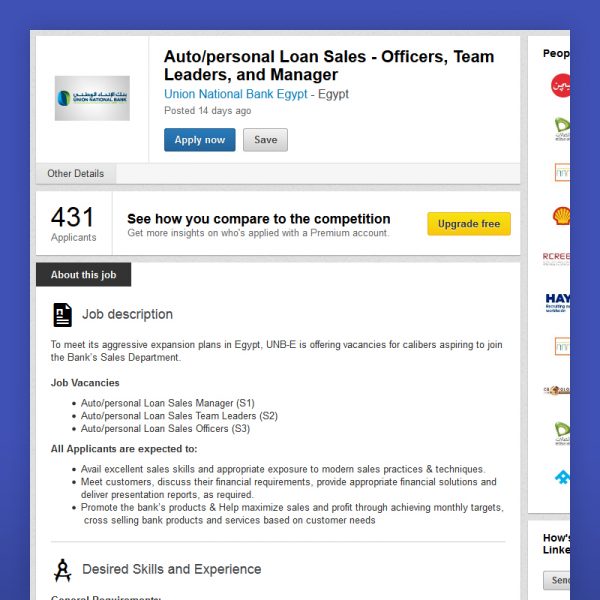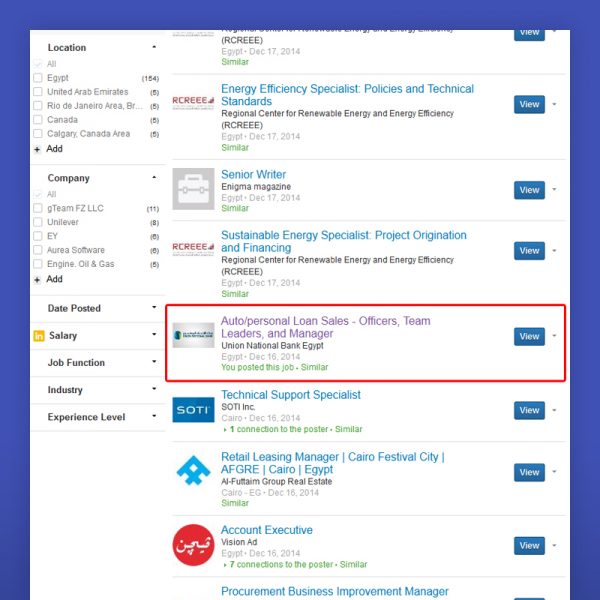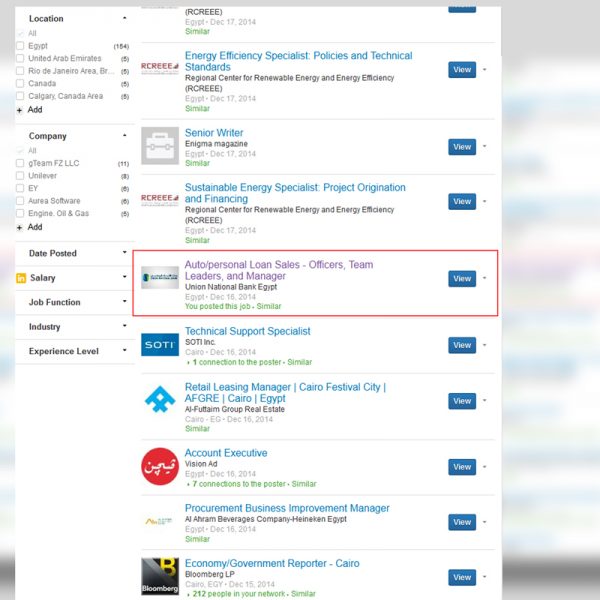 Email Marketing
Our in-house email marketing team gives UNB everything need to run a successful email marketing campaign, from concept design to build and creative sales content. As an email marketing agency, we have the experience to build a successful email marketing campaign.