Social Media Management
ERA's new project was launching soon and they needed a digital marketing agency to promote it, We started with a Lead Generation campaign since they wanted a specific category of clients.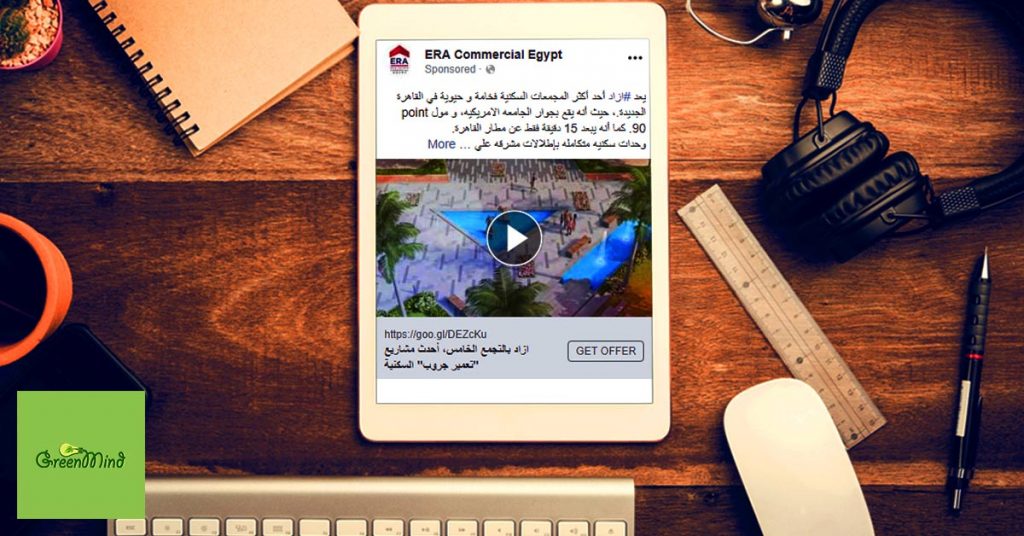 Facebook Ads
It was required from us as an integrated advertising agency to set up the marketing plan, generate creative designs, and video motion graphics, in only a 2 day period.
Using clear marketing concepts to get clients' attention and make them interact with the post, we granted our employer potential real estate leads.