Why Do We Need to Buy Instagram Followers?
Buy Instagram followers can be your important next investment plan, this is because it allows you to connect with your customers and potential customers more efficiently. It also allows you to build a relationship with them. However, for this strategy to work, you need followers.
Why Do We Need Instagram Followers for Your Business?
Instagram is a social media app that allows users to take pictures, apply filters, and post them for all their followers to see. The more followers you have on Instagram, the more your posts are seen by others.
Your social media following is an important part of your brand's success because it provides you with a devoted audience and creates a sense of community around your business. But what happens when your social media following goes too far? Social media is a tricky thing. You can have a million followers, but if you don't have any interaction with them, what's the point? It's not like my friend who has 10 friends on Facebook and posts once a day to say hi.
Are You Impressed by Our Increase Followers Skills?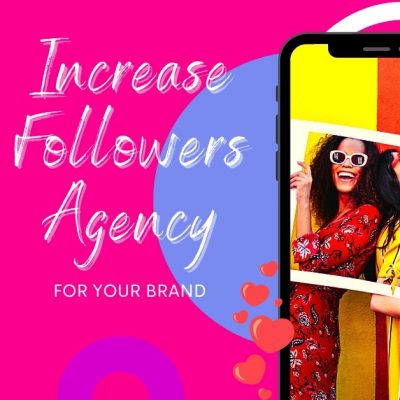 Here's what to do, book a 30 min call today and get a quick presentation about our agency and price list for your next digital marketing project.
We help companies increase their reach by creating the best strategy for getting more followers through our increase followers agency.
Book a call
You Don't Need to Waste Time and Buy Instagram Followers
In this day and age, it is very easy to buy followers on social media. But you don't need to do that. There are a few reasons why that is a bad idea.
The first reason is that it might be illegal. If you buy followers, then you could be violating the law by buying fake accounts or even real accounts with stolen credit card information for example. It could also make your account look more popular than it is, which would make people think that you are more important than you are and they might not take what you say seriously.
The second reason why buying followers can be a bad idea is that the people who follow your account might not like what they see if they visit your profile page and see how many followers you have. This can then lead them to unfollow you, which can also lead to less engagement.
The third and final reason why buying followers can be a bad idea is that it takes a lot of time, money, and effort to gain those followers. This means that if you purchase them, you won't reach your goal within an expected amount of time and it can take even longer than that.
Selected Projects from Our Work