Winning the Deal
Our fruitful co-operation with bee media productions has enabled us to provide social media campaigns that are distinctive and have certain characteristics, and we succeed to implement them.
Social Media Campaigns
We were able to create a very special campaign on Facebook and Instagram, the campaign started on International Day against Trafficking in Persons and as a reminder of the role, we continue to play in Egypt.
Before The Campaign Started
To make ads on Facebook and Instagram for this sensitive topic in Egypt, we were able to help the customer understand the nature of ads on social media and how to implement them in a way that is attractive to help the recipient on the importance of the cause.
Of course, the client agreed to the ideas presented and their method, and we started campaigns to be switched daily.
Facebook Ads
Targeting for this campaign was kinda open for everyone in Egypt, This year's theme highlights the importance of sharing and learning from survivors of human trafficking.
Instagram Ads
We also managed to get the campaign ready for Instagram, we faced the issue of IGTV ads, but we managed to get it ready by boosting the same posts in Facebook for both ad placements, Facebook and Instagram.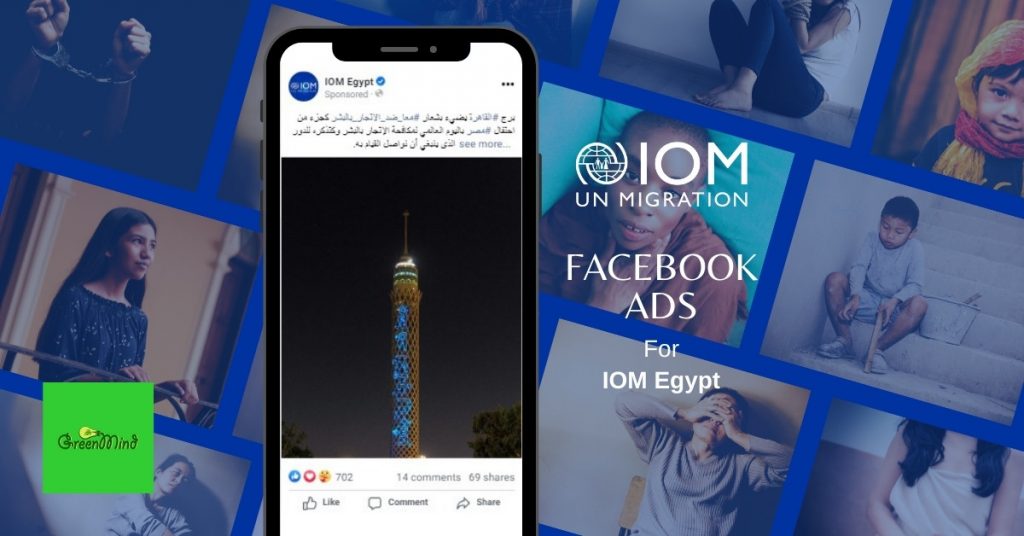 Final Report
At the end of the campaign, we provided a detailed report on everything, including:
Ads Performance
Video Watched 50%
Video Watched 100%
Action Types
Gender
Engagement Rates
Campaign Breakdown
Campaign By Platform
Posts Breakdown