Introduction
In this case study, we will explore how Green Mind Agency, a leading digital marketing agency in Egypt, played a crucial role in transforming GLORIC, a renowned real estate and construction company, into a global brand. Through their expertise in social media management, media buying, and the creation of a stunning WordPress website (https://gloricegy.com/), Green Mind Agency helped GLORIC achieve unprecedented growth, elevate their brand image, and attract more clients both locally and internationally.
The Challenge
GLORIC, with its focus on high-end mega projects, had a vision of becoming the premier and preferred real estate and construction company. However, to achieve this, they needed to establish a strong online presence and connect with their target audience effectively. They approached Green Mind Agency to help them develop and execute a robust digital marketing strategy that would align with their mission and vision.
Understanding GLORIC's Goals
The first step for Green Mind Agency was to comprehend GLORIC's goals and aspirations fully. They conducted in-depth meetings with GLORIC's team to understand their core values, target audience, and unique selling points. By grasping the essence of GLORIC's vision, Green Mind Agency could tailor its digital marketing strategy accordingly.
Crafting a Comprehensive Strategy
Based on the insights gathered, Green Mind Agency formulated a comprehensive strategy that included social media management, media buying for Facebook and Instagram ads, and the development of a stunning WordPress website (https://gloricegy.com/). This multifaceted approach aimed to showcase GLORIC's projects, engage the audience, and establish the company as an industry leader.
Engaging Content Creation
Green Mind Agency's expert content creators worked closely with GLORIC to produce captivating and visually appealing content. The content not only highlighted GLORIC's projects and milestones but also conveyed the company's commitment to excellence. Regular updates on social media kept the audience intrigued and invested in GLORIC's journey.
Targeted Media Buying
To maximize reach and impact, Green Mind Agency employed precise media buying strategies for Facebook and Instagram ads. They identified and targeted specific demographics and interests, ensuring that GLORIC's content reached the right audience at the right time. This approach significantly increased brand visibility and user engagement.
Building a Stunning Website
In addition to social media management, Green Mind Agency developed a beautiful WordPress website (https://gloricegy.com/) that showcased GLORIC's projects and services. The website's user-friendly interface and stunning design enhanced GLORIC's brand image, leaving a lasting impression on visitors.
Monitoring and Analyzing Performance
Green Mind Agency consistently monitored the performance of GLORIC's digital marketing campaigns. Through detailed analytics and data-driven insights, they identified successful trends and made real-time adjustments to optimize results further. This commitment to data-driven decision-making allowed GLORIC to make the most of its digital marketing investment.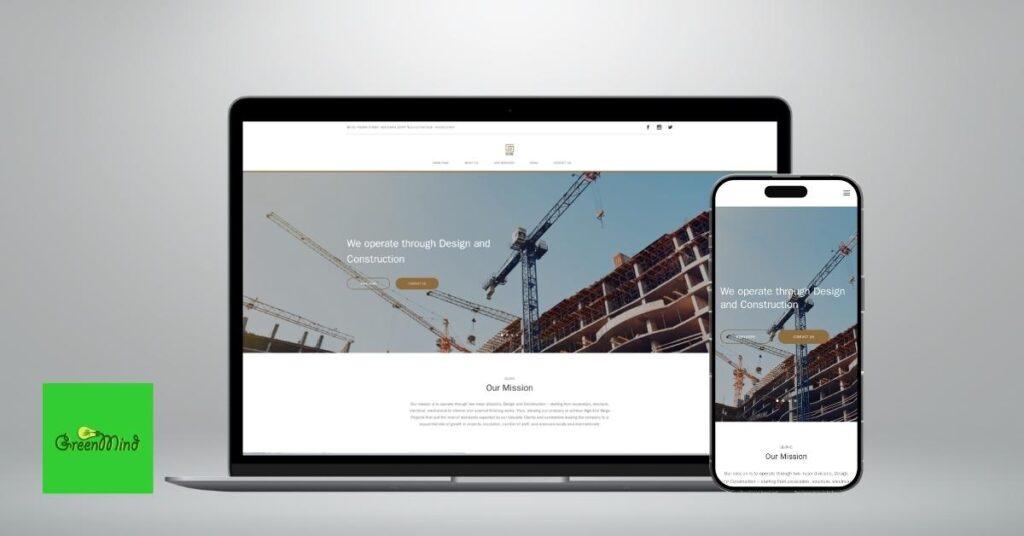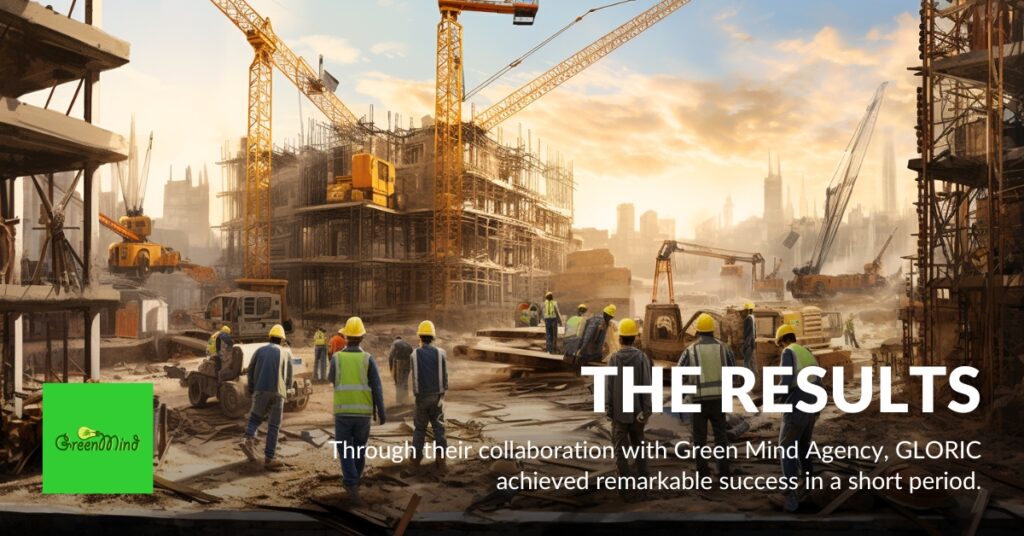 The Results
Through their collaboration with Green Mind Agency, GLORIC achieved remarkable success in a short period.
Exponential Growth in Followers
Green Mind Agency's strategic approach led to a substantial increase in GLORIC's social media following. The number of followers on both Facebook and Instagram grew exponentially, amplifying the company's reach and online influence.
Enhanced Brand Image
The combination of engaging social media content and a stunning website elevated GLORIC's brand image. The cohesive online presence positioned GLORIC as a trusted and reputable company in the real estate and construction industry.
Increased Lead Generation
The targeted media buying strategy generated a surge in lead generation for GLORIC. The social media campaigns and website attracted potential clients interested in their high-end projects, leading to a steady flow of inquiries and business opportunities.
Global Recognition
Green Mind Agency's effective digital marketing efforts not only brought success locally but also garnered attention on an international scale. GLORIC's projects gained recognition beyond Egypt, attracting interest from potential clients and investors worldwide.
Conclusion
Green Mind Agency's expertise in social media management, media buying, and website development played a pivotal role in GLORIC's success story. By understanding GLORIC's mission and vision and crafting a tailored strategy, they were able to elevate GLORIC's brand image and reach a global audience. The case of GLORIC and Green Mind Agency exemplifies the significance of a well-executed digital marketing strategy in the modern business landscape.
FAQs
GLORIC started witnessing positive results within the first few months of implementing the digital marketing strategy. Significant growth in followers and increased lead generation were evident early on.
Green Mind Agency stands out due to its personalized approach, data-driven strategies, and in-depth understanding of clients' goals. Their ability to create engaging content, optimize media buying, and develop stunning websites is exemplary.
Yes, GLORIC's enhanced online presence and lead generation contributed to a noticeable increase in business revenue, further fueling the company's growth.
Green Mind Agency collaborated closely with GLORIC's team to understand their core values and mission. They worked in tandem to develop content and a website that resonated with GLORIC's brand identity and aspirations.
While each company's journey is unique, the fundamental principles of a well-crafted digital marketing strategy and a stunning website are applicable across industries. Tailoring the approach to align with the company's vision and audience is key to success.