Introduction
In the world of digital marketing, success is often measured by the results achieved for clients. Green Mind Agency, a leading digital marketing agency in Egypt, embarked on a challenging project with ACT, a company at the forefront of digital transformation in the region. This case study delves into the strategies employed by Green Mind Agency to boost ACT's online presence and drive tangible outcomes.
In the fast-paced digital landscape, businesses must adapt to stay ahead of the competition. ACT, a pioneer in digital transformation, sought to enhance its online visibility and reach a broader audience. To achieve this, Green Mind Agency formulated a comprehensive plan that focused on four key areas:
Fixing Technical Issues
Keyword Research
Content Creation and Blogging
Building Quality Backlinks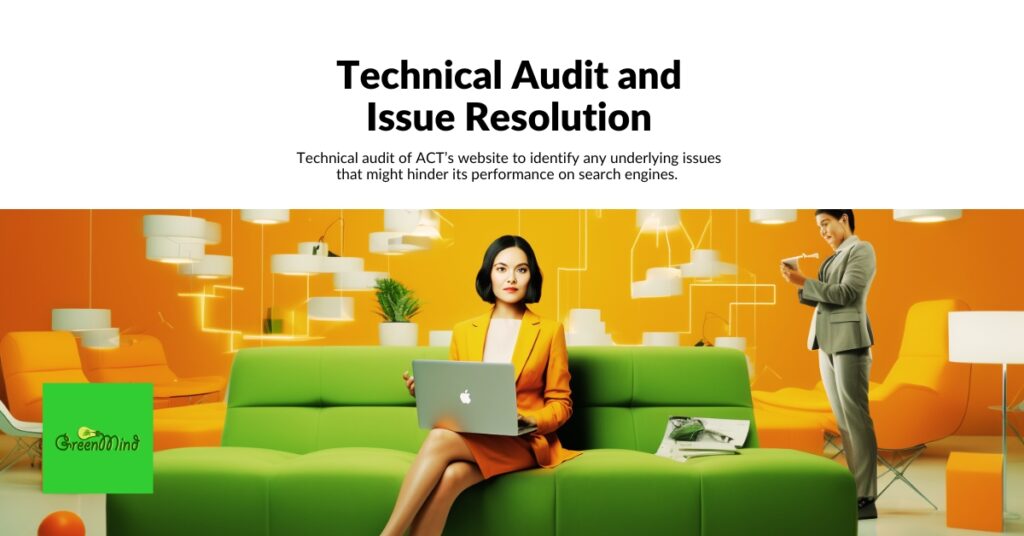 Technical Audit and Issue Resolution
Green Mind Agency conducted a thorough technical audit of ACT's website to identify any underlying issues that might hinder its performance on search engines. The team discovered several areas for improvement, including site speed optimization, mobile responsiveness, and URL structure. By addressing these technical concerns, ACT's website became more search engine-friendly, leading to increased organic traffic.
Targeted Keyword Research
Keyword research forms the bedrock of any successful SEO strategy. Green Mind Agency delved into ACT's industry, analyzing relevant keywords with high search volume and low competition. This meticulous approach allowed the agency to identify valuable keywords that had the potential to drive targeted traffic to ACT's website.
Compelling Content Creation
With a solid keyword list in hand, Green Mind Agency embarked on content creation. The team developed high-quality, informative, and engaging articles tailored to the identified keywords. By producing valuable content that addressed the needs and pain points of ACT's target audience, the agency positioned the brand as an authority in its field.
Establishing a Blogging Strategy
Consistent blogging is a powerful tool for increasing website traffic and user engagement. Green Mind Agency developed a content calendar, ensuring a steady stream of fresh and relevant articles were published on ACT's blog. These articles not only attracted more visitors but also kept the audience informed about the latest industry trends and ACT's innovative solutions.
Building High-Quality Backlinks
Backlinks from reputable websites are a significant ranking factor in search engine algorithms. To boost ACT's website authority, Green Mind Agency employed a strategic link-building campaign. By reaching out to industry influencers, participating in guest posting opportunities, and leveraging existing relationships, the agency obtained valuable backlinks, further improving ACT's search engine rankings.
Conclusion
Green Mind Agency's collaboration with ACT exemplifies the power of a well-executed digital marketing campaign. Through technical improvements, targeted keyword research, compelling content creation, and a robust link-building strategy, ACT witnessed substantial growth in its online presence, attracting more visitors and potential customers.
FAQs
Significant improvements in organic traffic and keyword rankings were noticeable within three months of implementing the SEO strategy.
Green Mind Agency stands out for its data-driven approach, transparent communication, and commitment to delivering measurable results.
Yes, the enhanced online visibility resulted in a significant rise in leads, conversions, and business opportunities for ACT.
Green Mind Agency employs ethical SEO practices, focusing on sustainable growth and adapting to the ever-changing search engine algorithms.
Absolutely, Green Mind Agency's expertise extends across various industries, catering to the unique requirements of each client.
SEO Performance
311
Ranked Keywords in The First Page