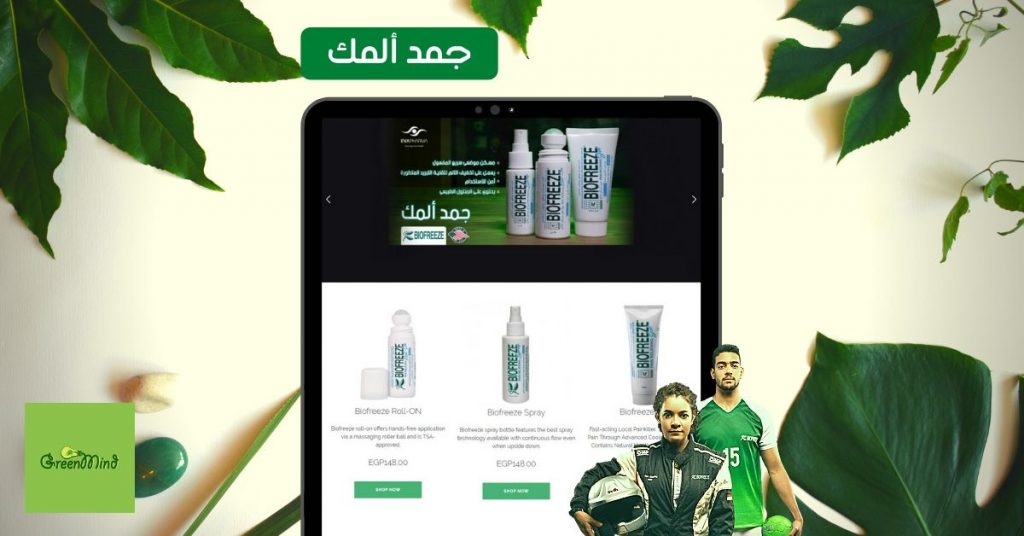 Web Design And Development
After releasing Biofreeze in the market, we managed to get the landing page ready for the campaign and commercial video running, the landing page is fully responsive covering all the devices using the latest web solutions.
We managed also to create an order form connected with Google Forms to let the clients order directly from the landing page, orders are simplified and connected to an organized database.
Lookalike E-commerce website style
The google form looks the same as the e-commerce order forms, and it's also connected with Facebook Pixel and Google Conversion to create the re-marketing campaigns through Facebook ads and Google ads efficiently.