Sales funnel
We were capable of adapting and eventually overcame the obstacle by improving the overall SEO of the website and its pages, with Google Adwords, Google Analytics we developed the best sales funnel for the website and increasing the purchasing with a satisfying number that the client love.
Social Media Management
Sawa Boutique gives you the chance to send gifts to your loved ones even if you're abroad. We've analyzed the situation, created the marketing plan and we've registered and managed all social media presence.
Increasing online purchase
Since it's an industry based on how the gift is presented, we had to craft catchy designs with attractive content writings to be posted on Facebook, Instagram & Twitter on certain occasions to attract customers and we've succeeded as one of the leading digital media marketing companies to achieve our mission which is to drive sales to Sawa Boutique!
Artworks and Videos
We worked with different styles of artwork that included
Picture designs and templates
High-quality videos
GIFS for different occasions with their products
Grids for an Instagram page
Email designs for email Marketing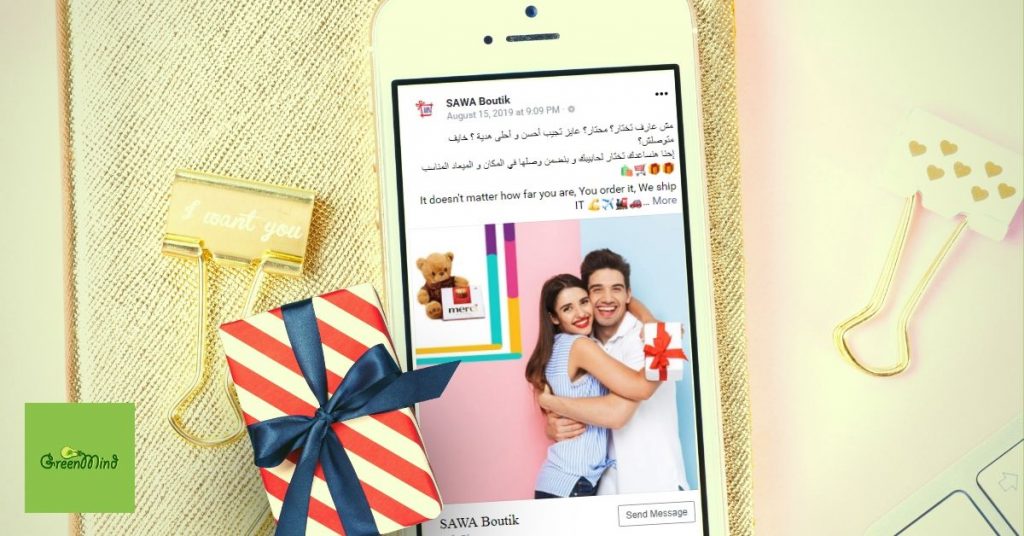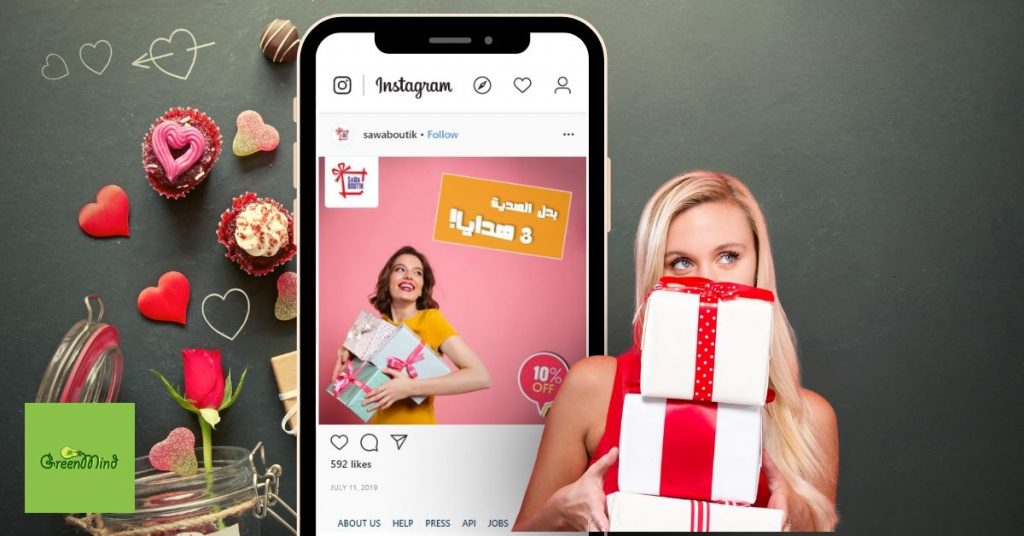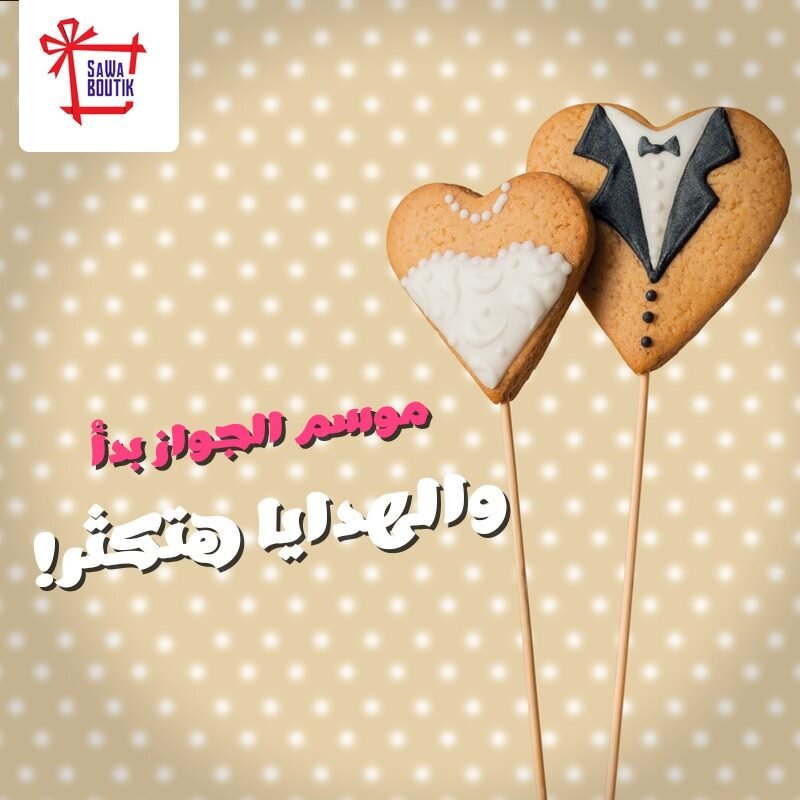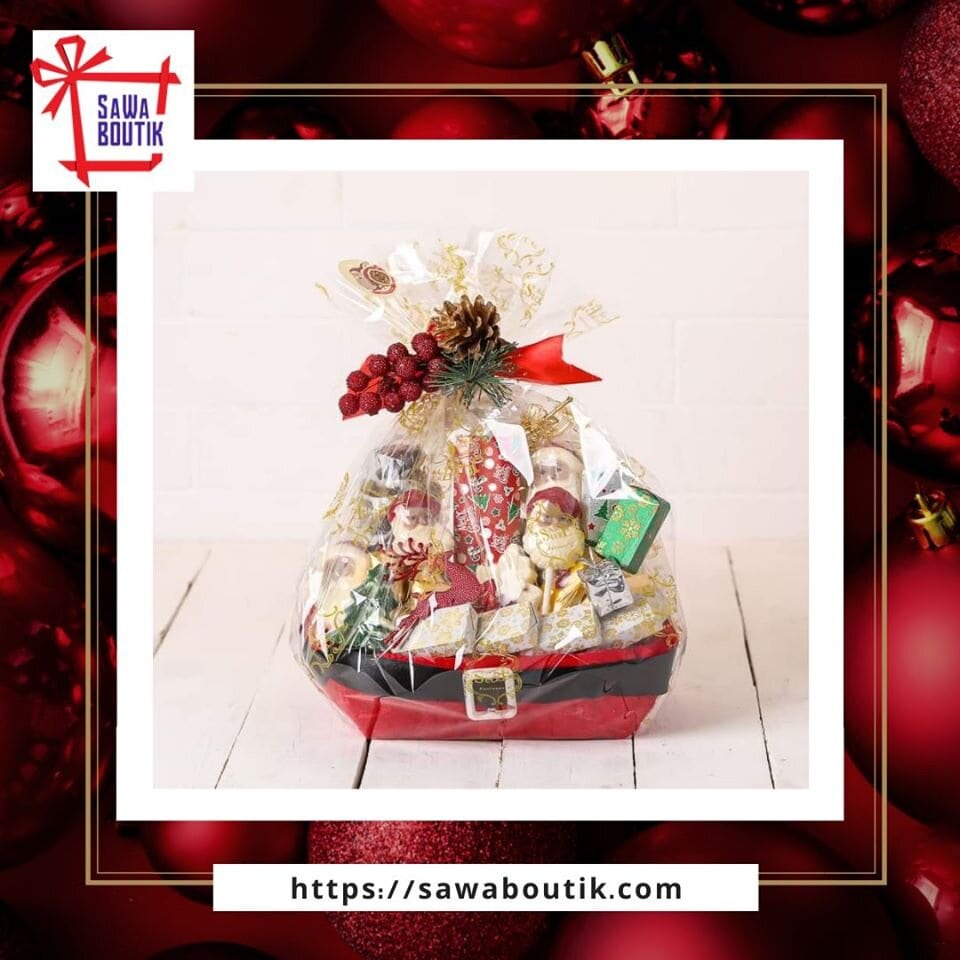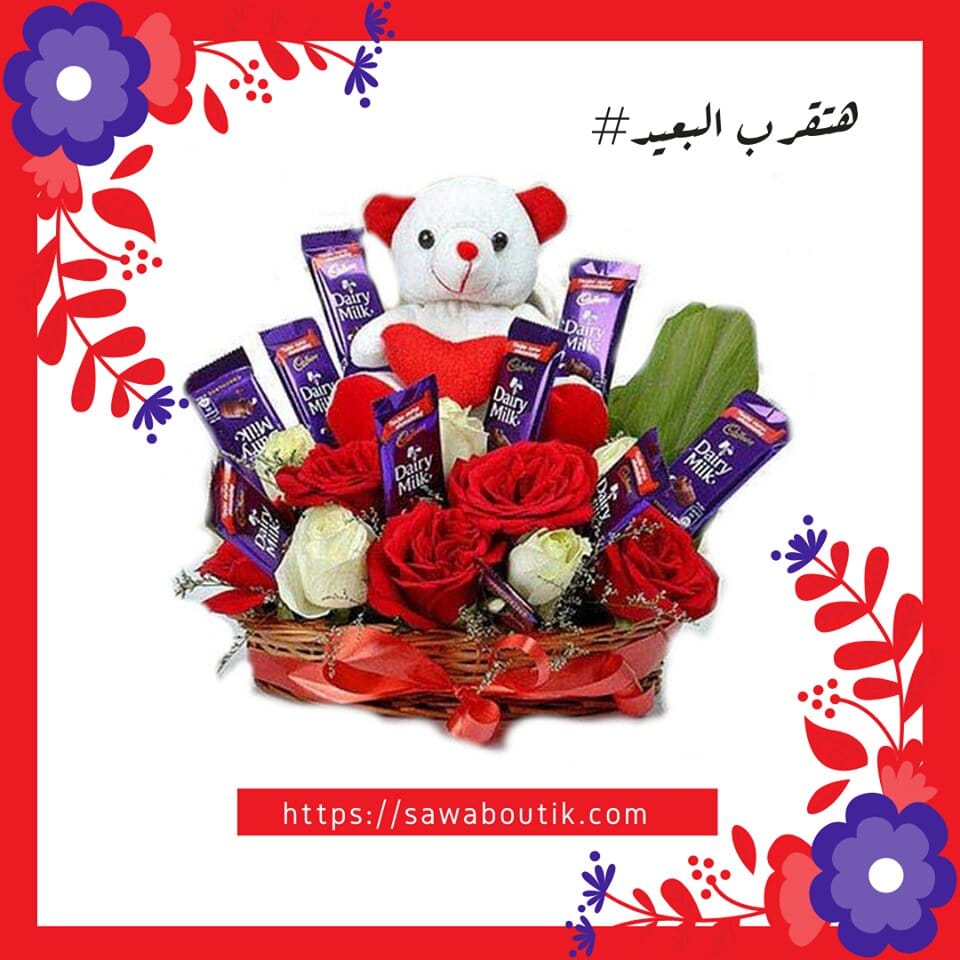 Social Media Campaigns
We understand the challenges and risks we could meet during any campaign, so we built a strong online shopping plan that gets results.
Challenges and obstacles are always tests of determination, skill, and ability. As a digital marketing agency, we understand the challenges and risks we could meet during any campaign, so for Sawa Boutik we created a marketing plan to help the customers understand the products, we set our goals and we proudly have achieved them.
Creating two ads per week on three different platforms was not an easy mission for us, but we made it, we were able to design creative artworks, posts, and videos to attract customers in the GULF area and Europe.
Facebook Ads
We also managed all Sawa Boutik's social platforms and designed all the content and creatives that are now live on their Facebook, Instagram, and, Twitter pages.
Instagram Ads
For Instagram ads we choose certain types of creatives and content to be boosted, especially high-quality videos to attract the right customers.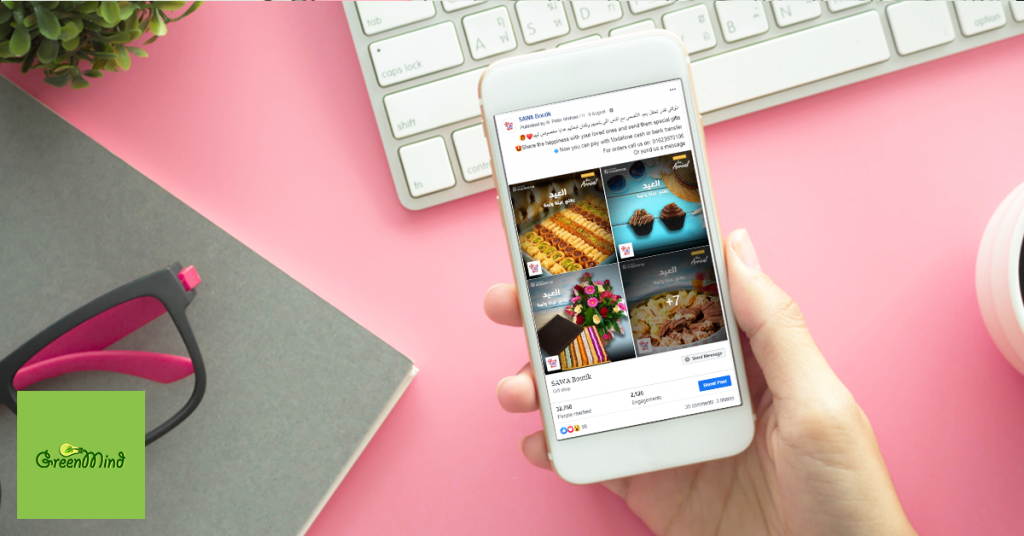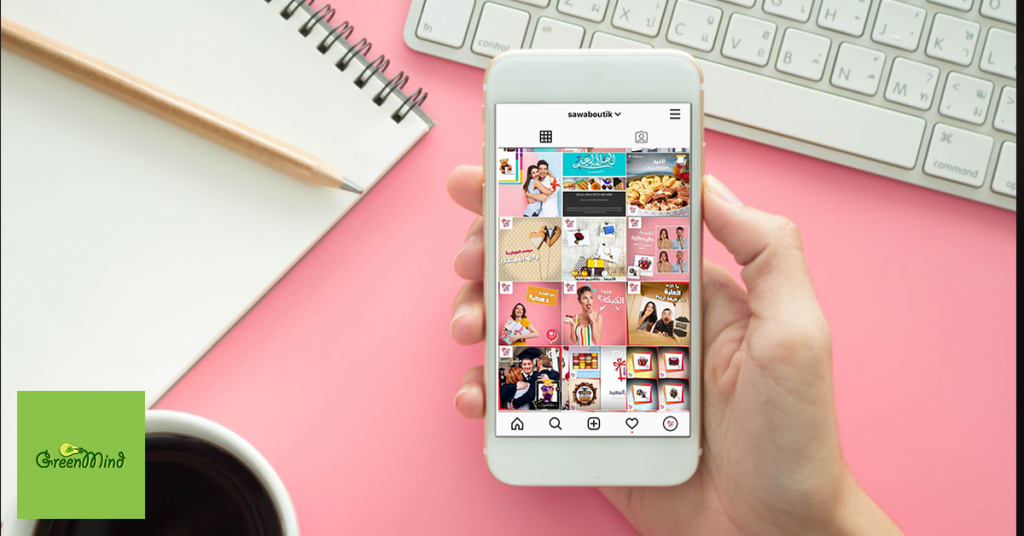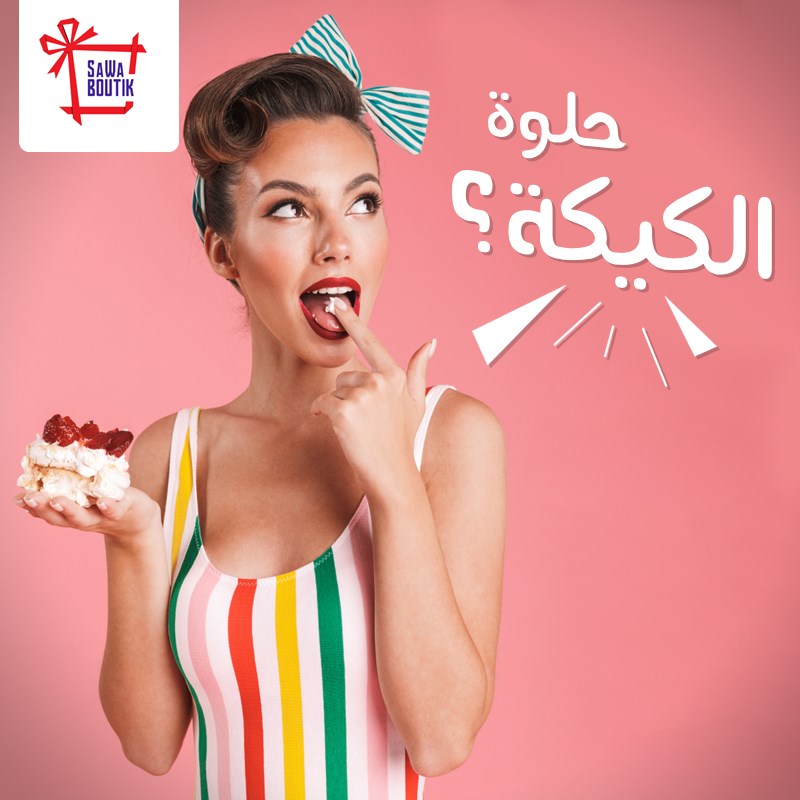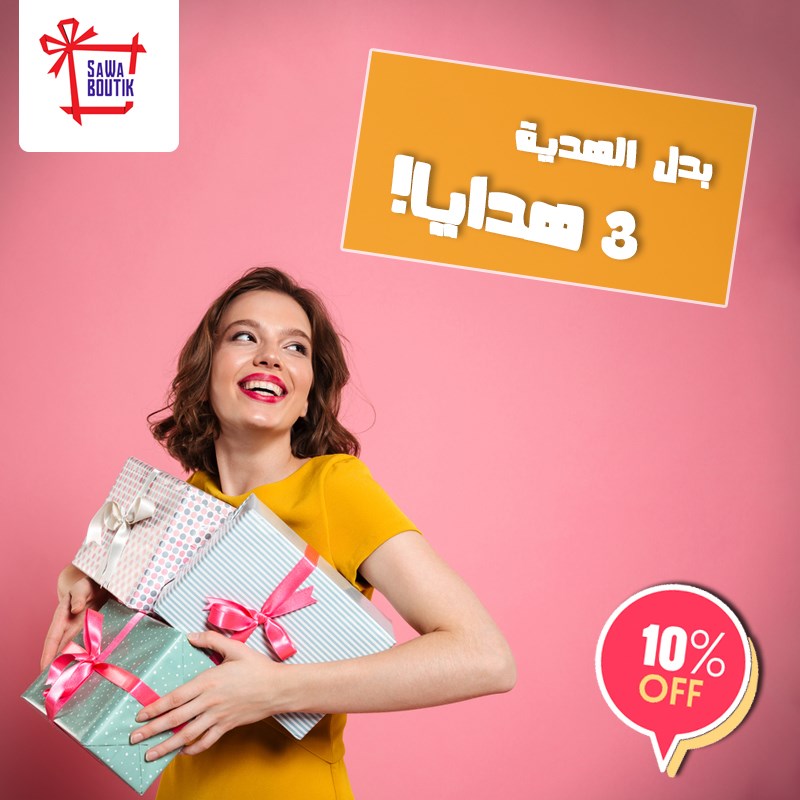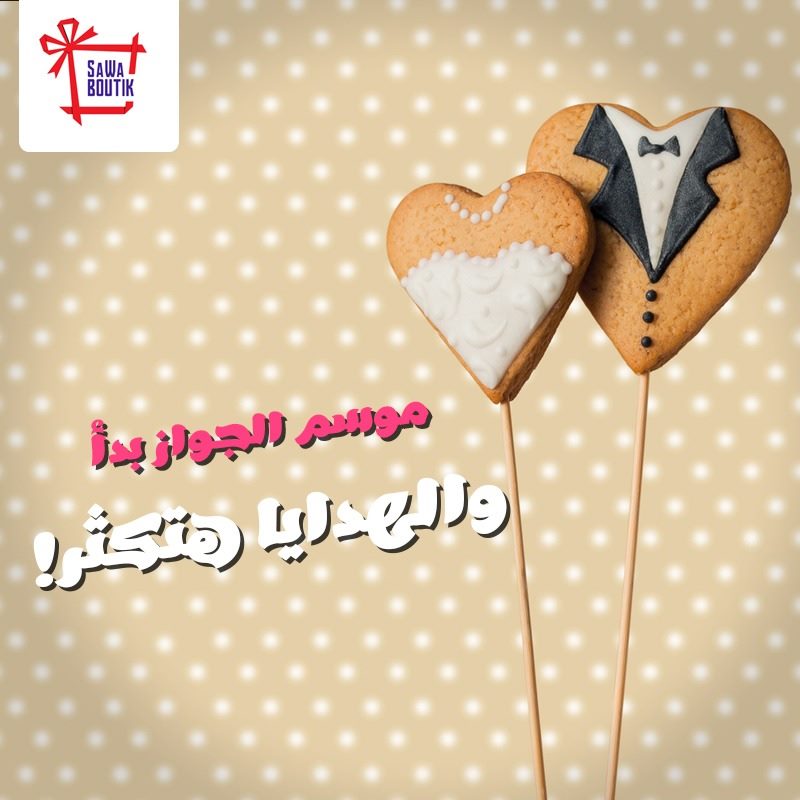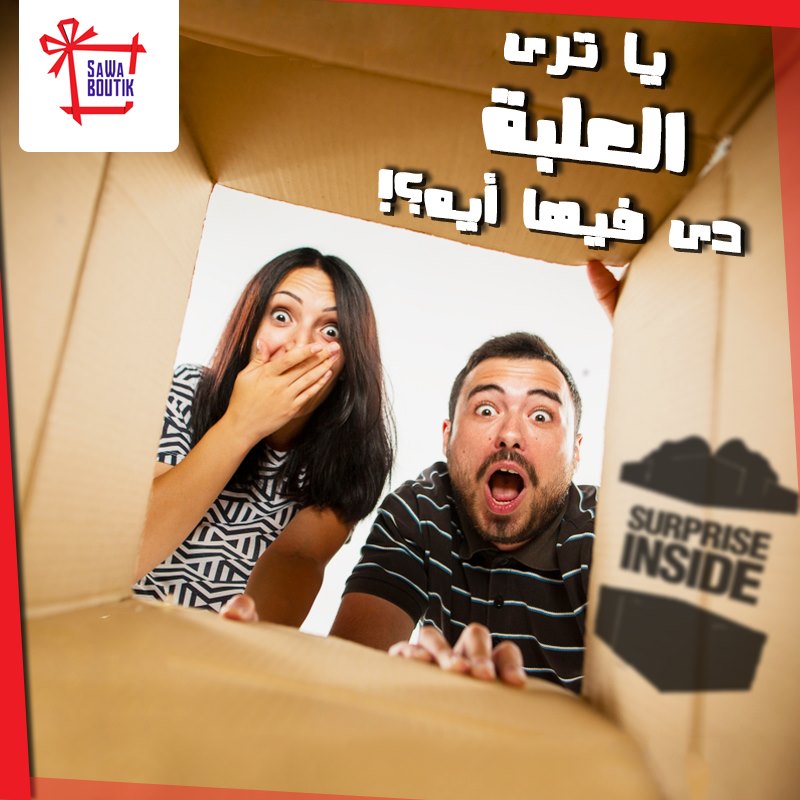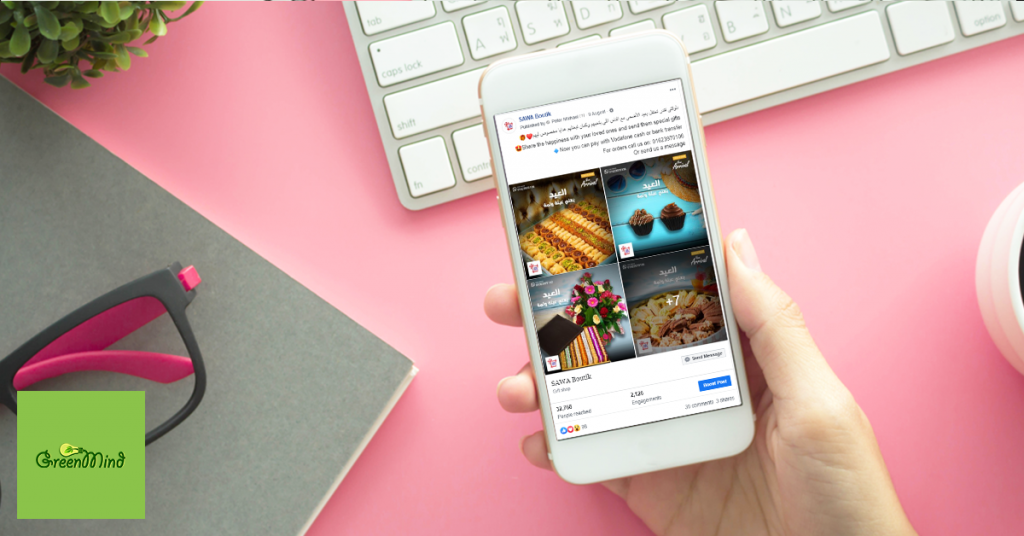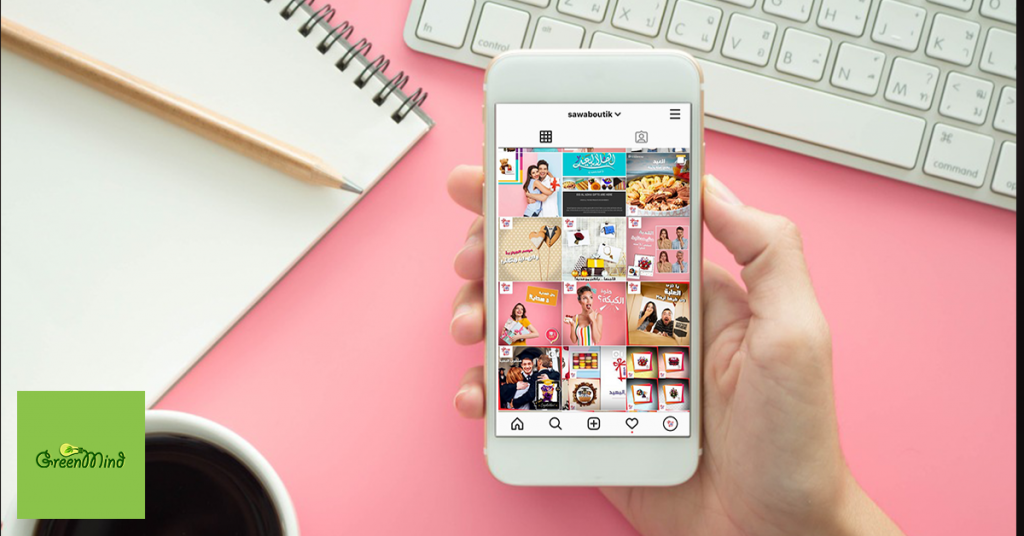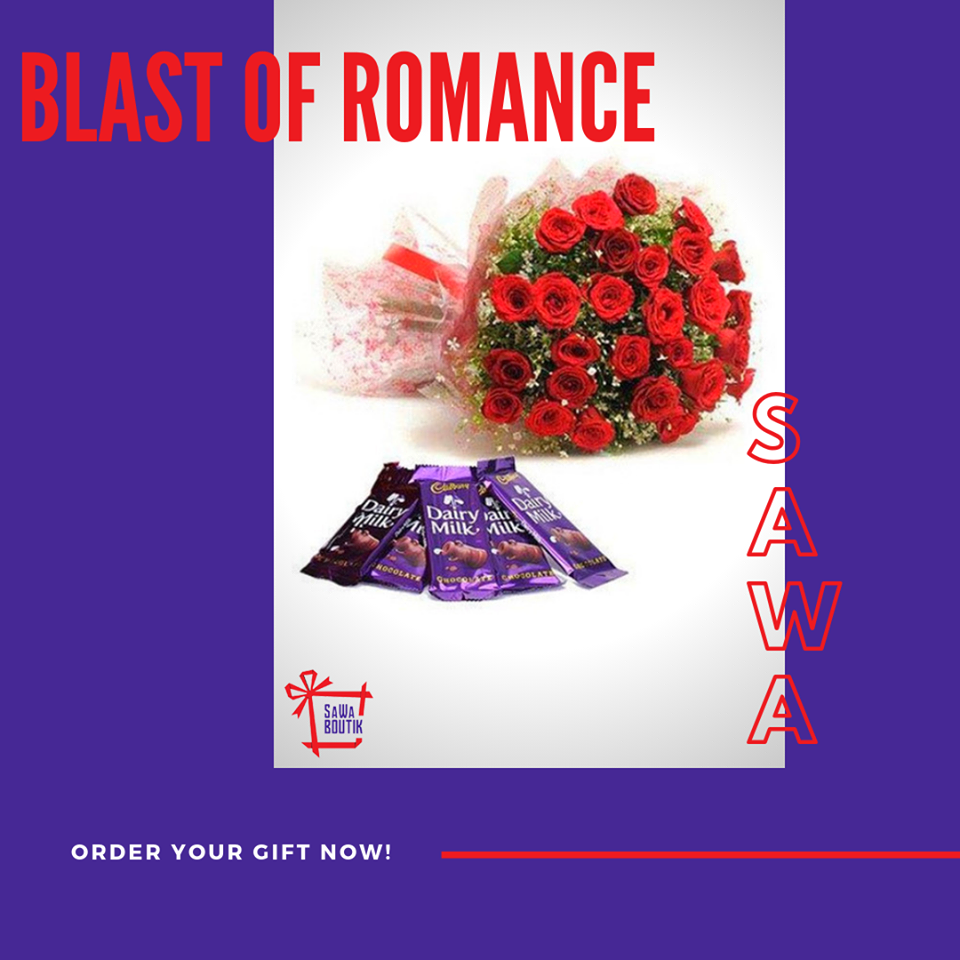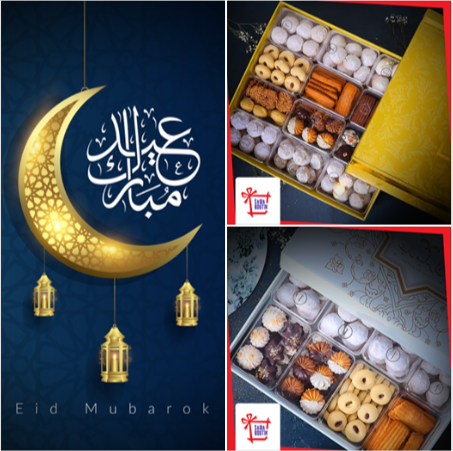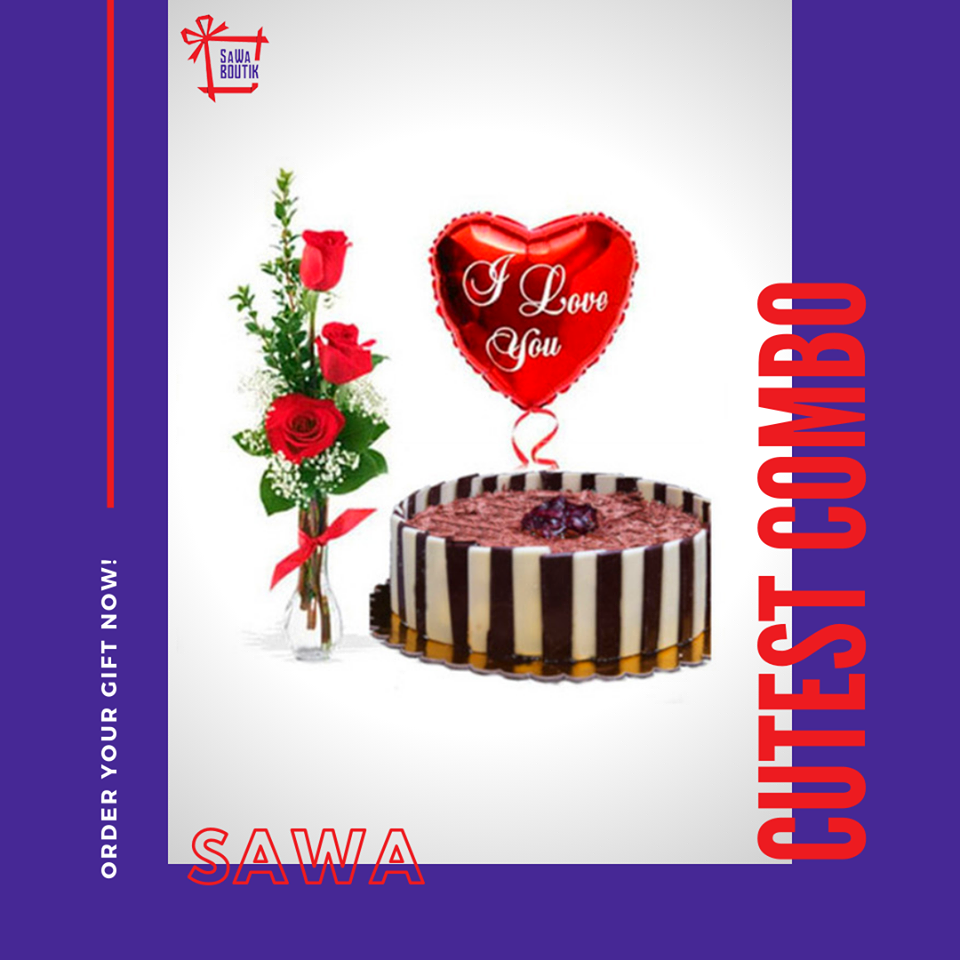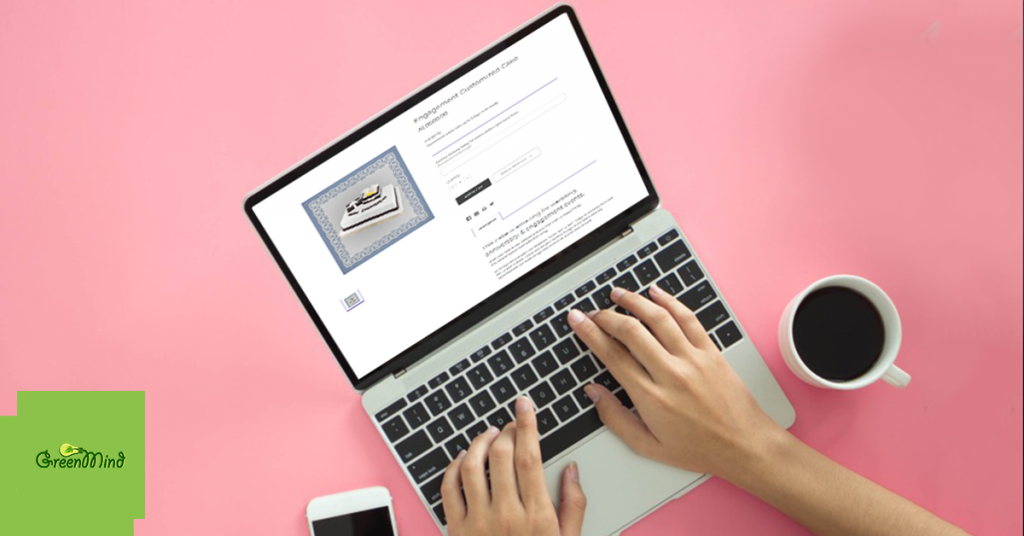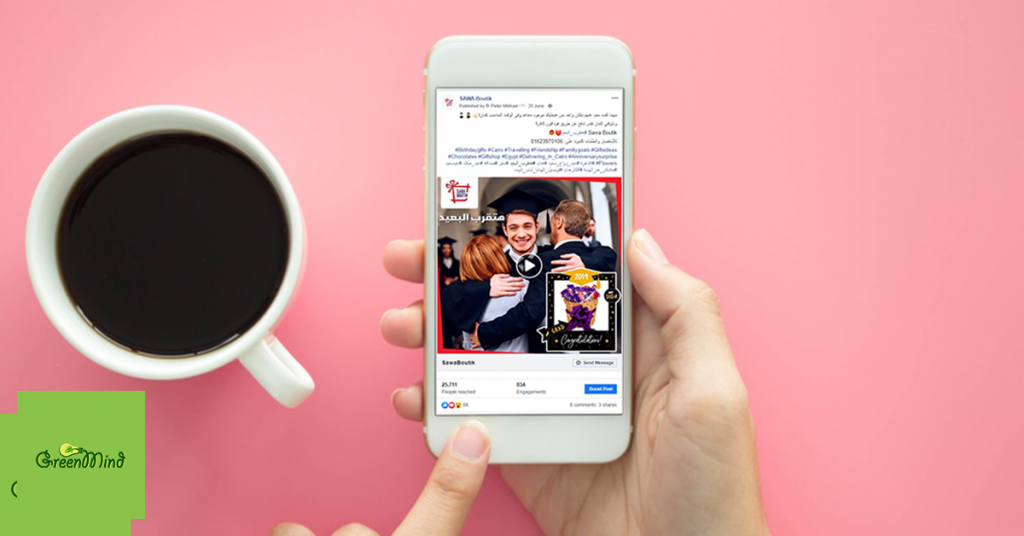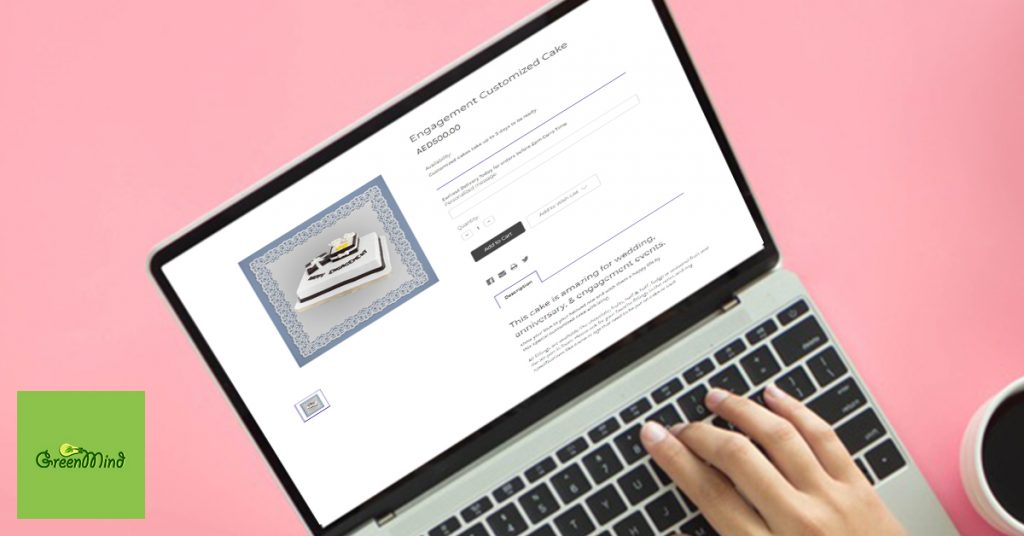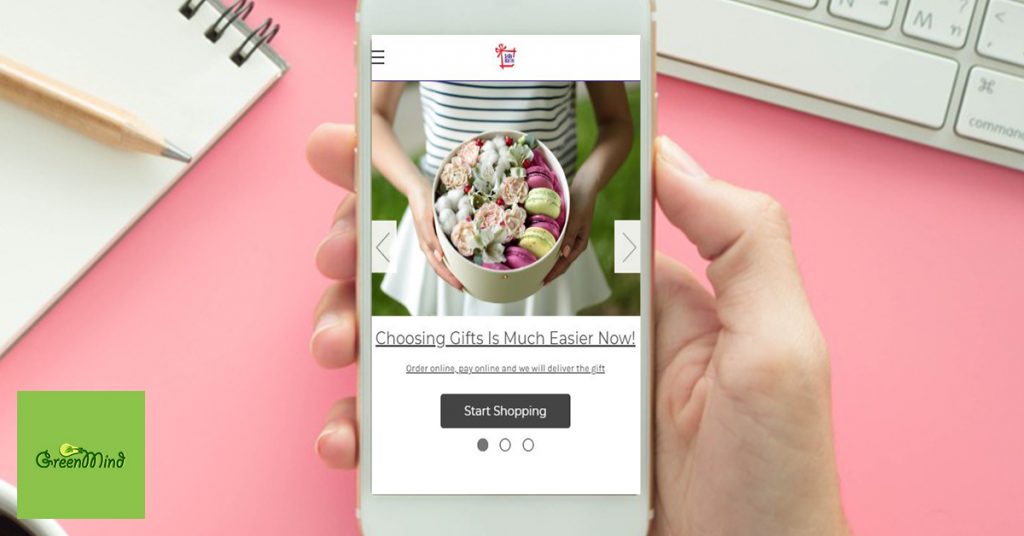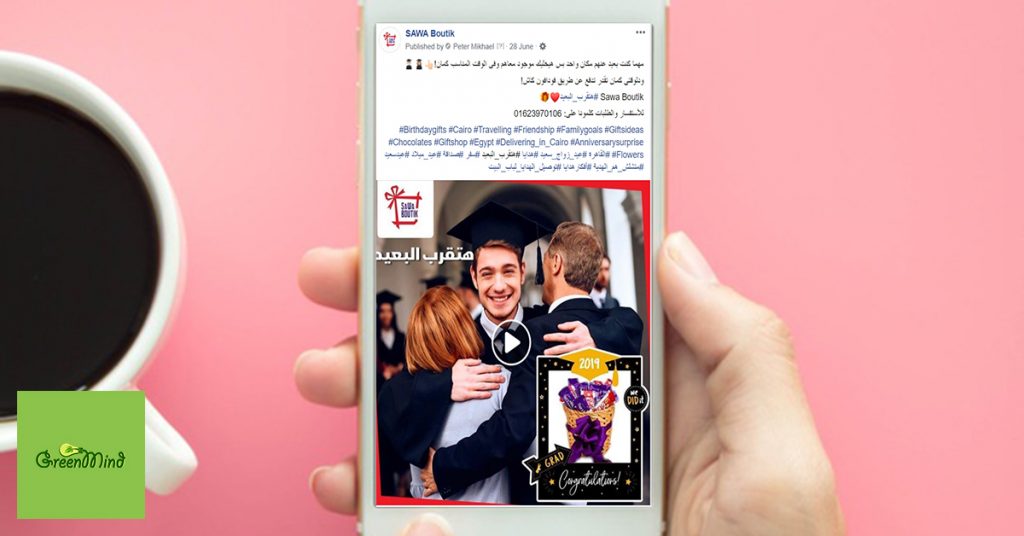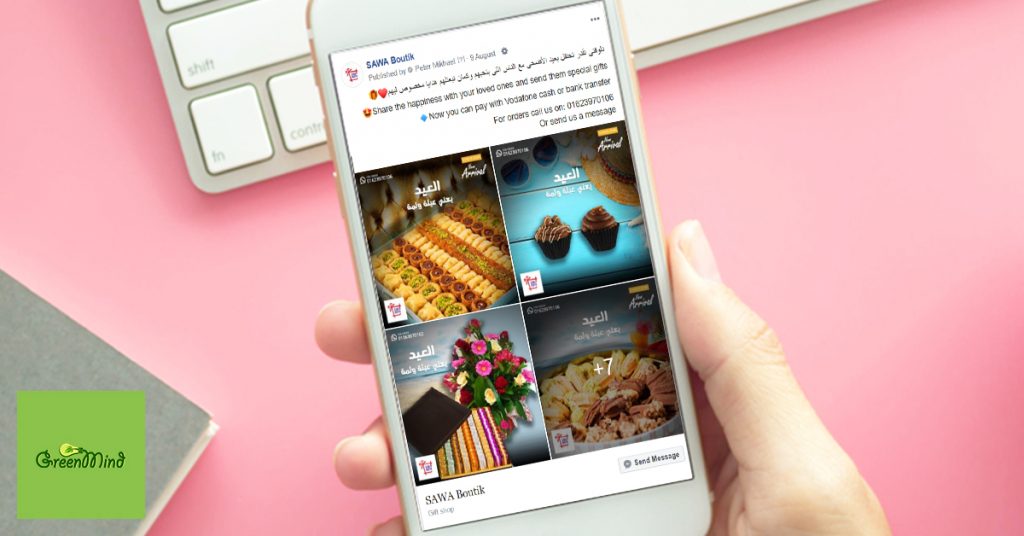 Google Ads
Since the gift industry needs high-quality advertising services to attract customers, this is where the paid search marketing added value.
Online advertising and Google ads PPC Management
As we all know how important it is to be visible on Google, we offered our Paid Search Marketing service for Sawa Boutique and this is about making Google ads, which improve the visibility of the website on Google, Client also pays when someone clicks on our ad & CPC (cost per click) a very good option we provide to increase website traffic and purchasing orders.
Build the plan based on analysis
Based on the analysis and plan of the keywords we've made we succeeded in making Sawa Boutique appear on top of ads results to people searching, and actively selling what they provide from gifts, business gifts, cakes, and chocolates.
Since Google ads work with CPC, we've managed to minimize the CPC of each ad to reduce the cost for Sawa Boutique and provide successful ads.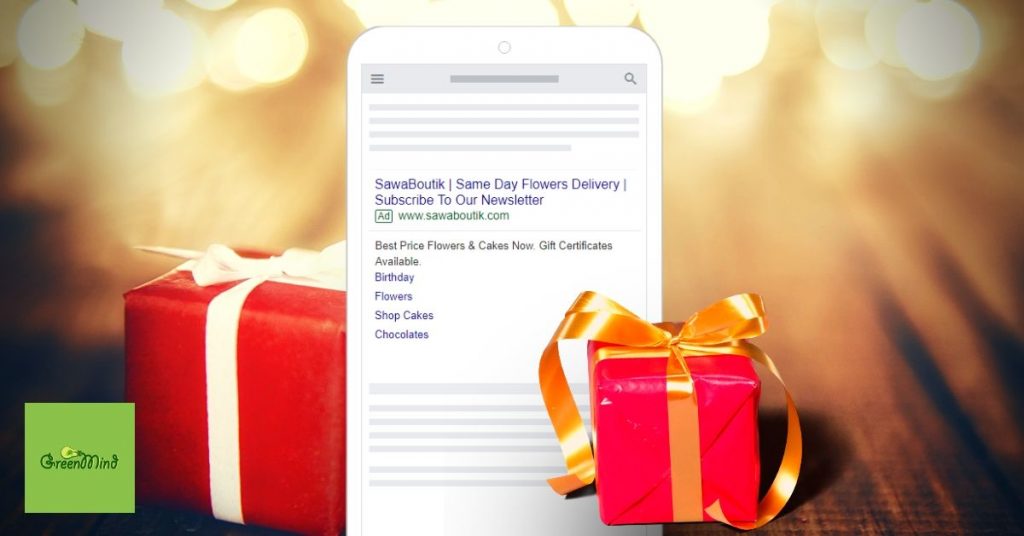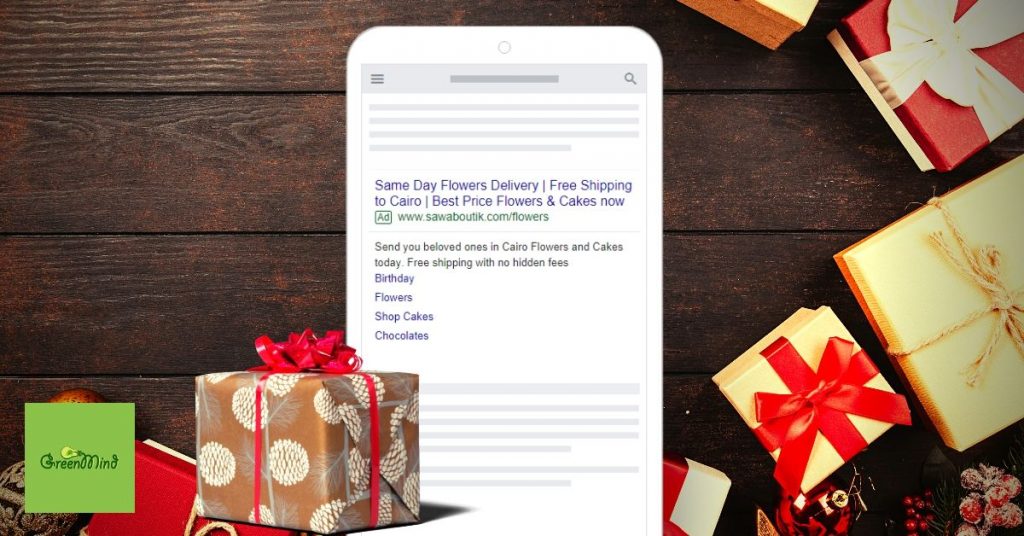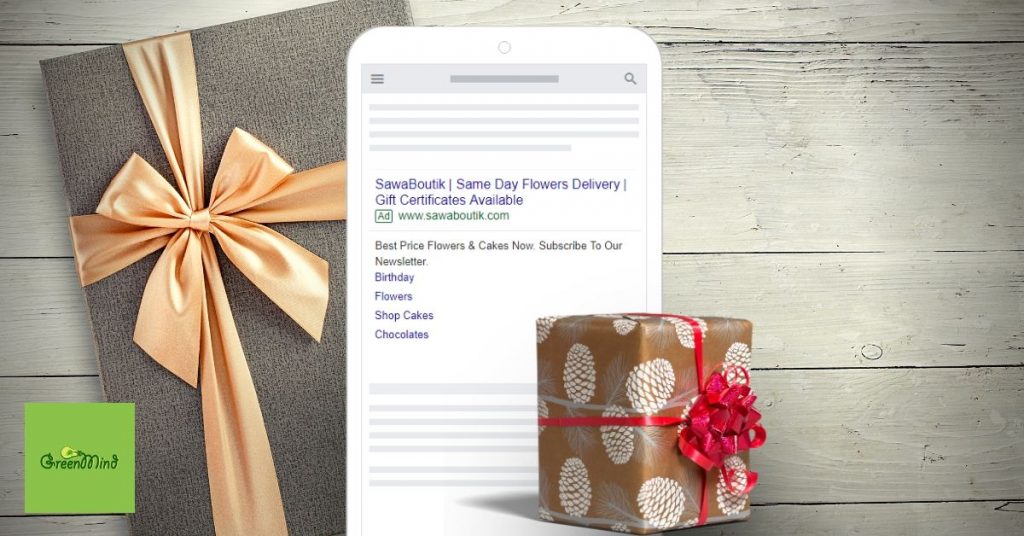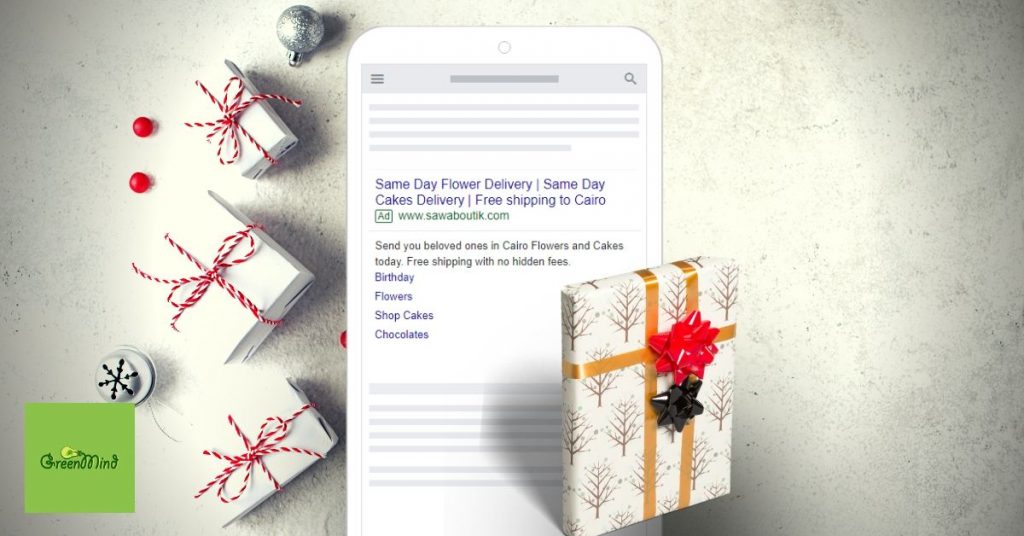 Email Marketing
Email Marketing is one of the important marketing tools and always showing a very high ROI in digital marketing.
An email marketing campaign to list your existing clients
Actually, the Email marketing campaign is the best option for the existing clients' offers and updates, it will let them know the new offers the new products or services that are in hand immediately and to the right audience.
So actually we built a very strong email design and development for the clients to make sure that the options and the products that are selling getting to the right audience directly. We worked with Sawa Boutique to build an email Marketing because actually, we know this tool is really important for someone selling products and gifts like them, so we built about 10 email marketing campaigns and it's really getting a very high conversion rate because it's already sent to the existing client that Sawa Boutique has.
Marketing emails from the technical side
From the technical side, our company build the email design first then send a light version of the email to the client for approvals, once approved we start converting the concept to a responsive HTML CSS and JavaScript codes
We also built personalized gifts and designs for each occasion that we have, for example for Ramadan we have a very unique Islamic design email for Ramadan and Eid. We added also appropriate call To Action buttons on each gift item to lead to the right landing page or description page to make the client by directly the gift is used from the email camping
We also made sure that the design is ready for all the devices so it must be responsive and ready for mobile desktops and tablets.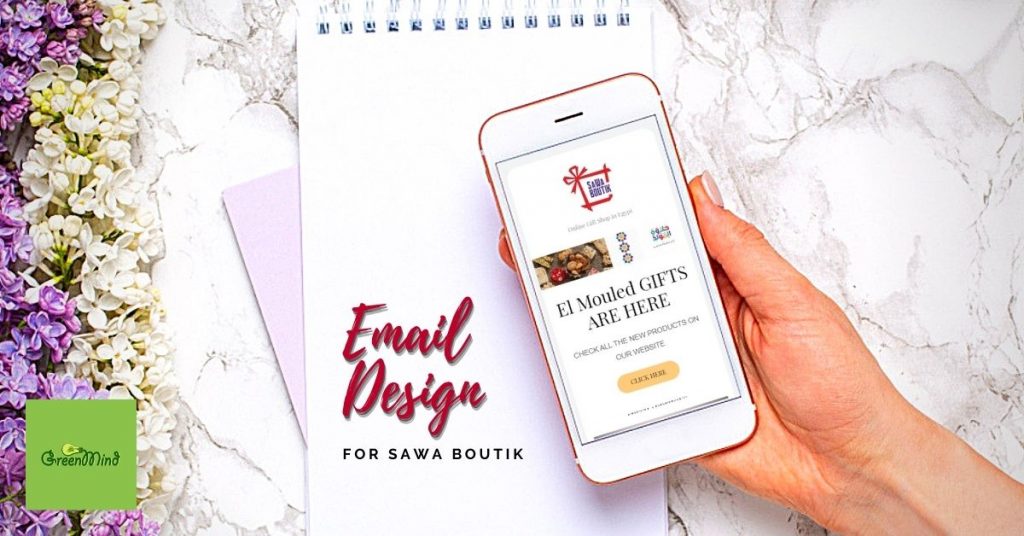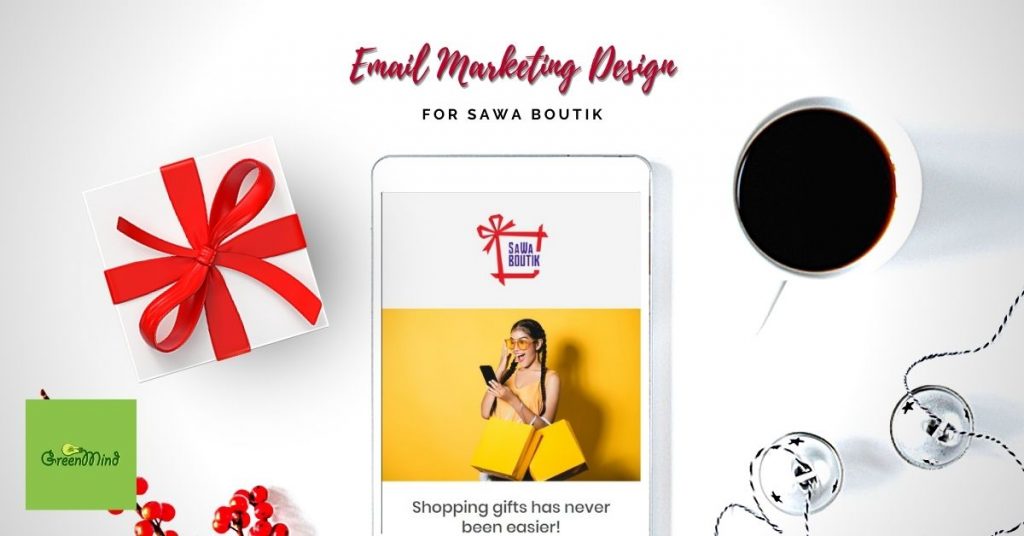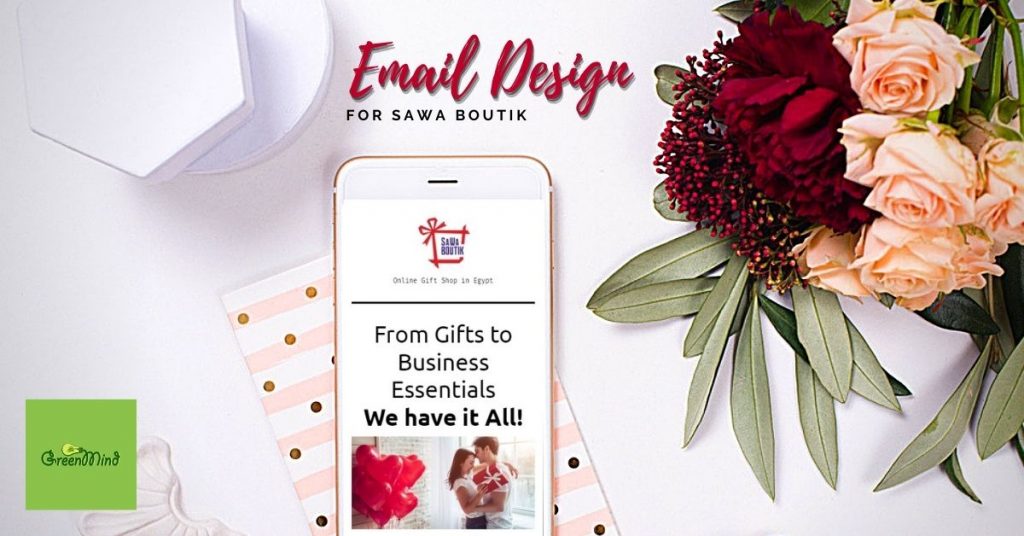 SEO
After some improvement we did to the website of Sawa Boutique including fixing all technical issues & some coding problems, we've succeeded to give the website tons of organic visits.
SEO proven plan
Working on a website without having its codes was a big challenge for us, but we started to work on the website from its images to its sitemap. We changed all the image sizes to decrease the page requests and speed which will improve the website performance.
We made our research to find the best keywords related to gift stores in the Gulf countries and Europe, then for each category on the website, we created the headings and page titles.
Depending on the keywords plan we've made based on the gifts industry, We've placed these keywords in the right places on the website, changed some of the content and images and finally, we delivered a successful Search Engine Optimized website.
Search Engine Optimization results
Gtmatrix shifted up to 24% for PageSpeed Score and YSlow Score
Increase the Page speed to reach 78
website grader to 69