In today's fast-paced digital world, the real estate industry in Egypt has witnessed a significant transformation. With the advent of technology and the internet, traditional marketing methods are slowly becoming obsolete. Real estate digital marketing agencies have emerged as essential players in the industry, offering innovative solutions to boost sales, increase brand visibility, and enhance customer engagement. In this article, we will delve into the world of real estate digital marketing agencies in Egypt and explore how they are reshaping the landscape of the property market.
The Changing Dynamics of Real Estate Marketing
Traditional vs. Digital Marketing
The traditional methods of real estate marketing, such as newspaper ads and billboards, are no longer as effective as they once were. Digital marketing has taken the forefront, enabling businesses to reach a wider and more targeted audience.
Importance of Online Presence
In the digital age, having a strong online presence is paramount for any real estate business. Buyers and sellers alike turn to the internet to search for properties, making it crucial for agencies to establish a robust online presence.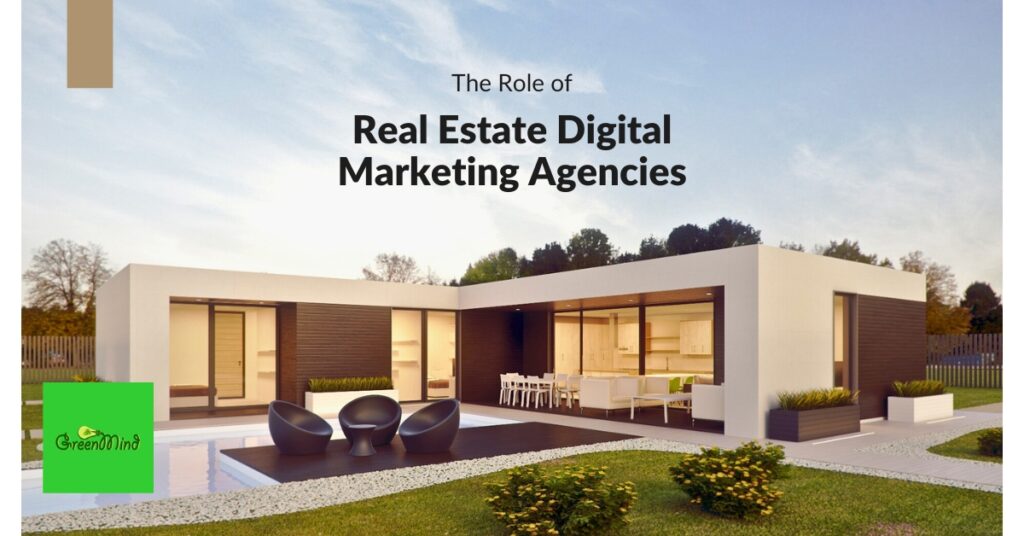 The Role of Real Estate Digital Marketing Agencies
What Are Digital Marketing Agencies?
Real estate digital marketing agencies are specialized firms that provide a range of services aimed at promoting real estate businesses online. These agencies leverage various digital channels to create brand awareness, generate leads, and drive sales.
Services Offered by Digital Marketing Agencies
Website Development and Optimization

Creating user-friendly websites that showcase properties effectively.
Implementing SEO strategies to improve search engine rankings.

Content Marketing

Producing informative blog posts, articles, and videos to engage potential clients.
Sharing valuable insights into the real estate market.

Social Media Management

Managing social media accounts to connect with the audience.
Running targeted advertising campaigns to reach potential buyers.

Email Marketing

Building and maintaining email lists for personalized communication.
Sending newsletters and property updates to subscribers.
The Benefits of Partnering with a Digital Marketing Agency
Enhanced Reach and Visibility
By utilizing digital marketing strategies, real estate agencies can expand their reach beyond local boundaries. They can target potential buyers not only within Egypt but also internationally, increasing their chances of making successful sales.
Cost-Effective Marketing
Compared to traditional advertising methods, digital marketing is more cost-effective. Real estate digital marketing agencies can tailor marketing campaigns to fit a specific budget while delivering impressive results.
Data-Driven Decision Making
Digital marketing agencies use analytics tools to gather valuable data on customer behavior and campaign performance. This data helps real estate businesses make informed decisions and refine their marketing strategies.
Improved Customer Engagement
Engaging with potential buyers through social media, email marketing, and informative content establishes trust and credibility. It also allows for direct communication and quick responses to inquiries.
Conclusion
In the ever-evolving world of real estate, staying ahead of the competition requires embracing digital marketing. Real estate digital marketing agencies in Egypt offer a plethora of services to help businesses thrive in the digital landscape. From creating stunning websites to implementing effective online advertising, these agencies are the driving force behind the success of many real estate ventures.
FAQs
Digital marketing in the real estate industry involves using online channels and strategies to promote properties, engage with potential buyers, and increase brand visibility.
Real estate agencies can benefit from digital marketing by reaching a wider audience, reducing marketing costs, making data-driven decisions, and enhancing customer engagement.
Yes, many digital marketing agencies in Egypt specialize in real estate marketing and have a deep understanding of the industry's unique challenges and opportunities.
When choosing a digital marketing agency, consider their experience in the real estate industry, their portfolio of successful campaigns, and their ability to tailor strategies to your specific needs.
The timeline for seeing results in digital marketing can vary, but with consistent efforts and a well-executed strategy, real estate businesses can start seeing positive outcomes in a few months.
Showcasing Our Exceptional Real Estate Projects