Make a WordPress website from scratch with a solid core development
We have this in hand, our digital company in Egypt delivers solid WordPress websites to our new clients, we tested the core websites several times, and give the best options and experience based on old projects we worked on.
WordPress web development is smart and we have been using WordPress since 15 years and will be using it for more years, we know how to make things easy for the website admin to update the website content, with built-in drag and drop functions, image editing, and API connections with Youtube, and Facebook.
We are also helping clients on writing websites content as we did for Viola Salon website by updating the first version to follow the brand guides, this is an extra service our agency provides freely with any WordPress business website.
Website content is unique and flawless, below are the provided functions:
Bootstrap Carousel
Testimonials Carousel
Youtube Video Background
Accordion section for all services
Book now and contact us forms
Offers and News pages
Google Map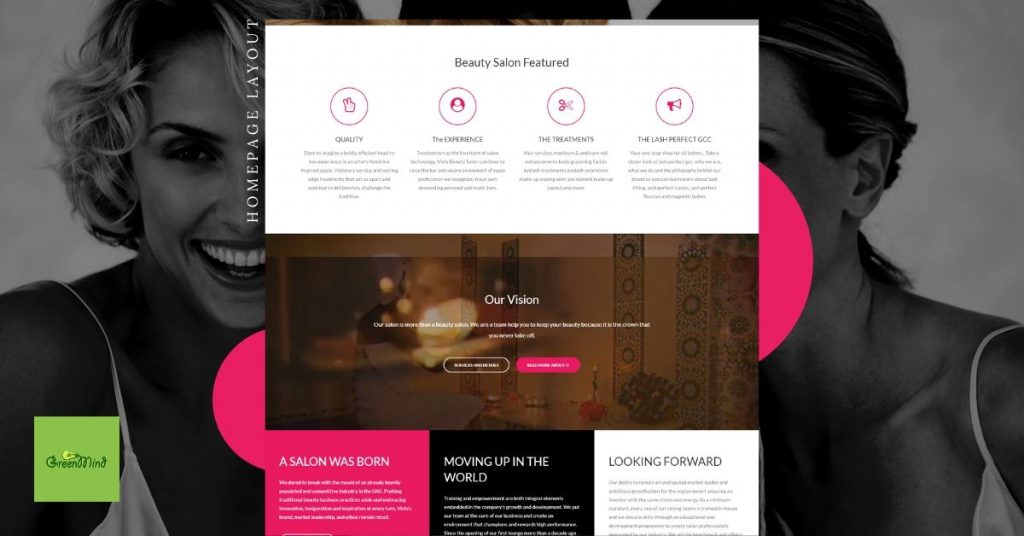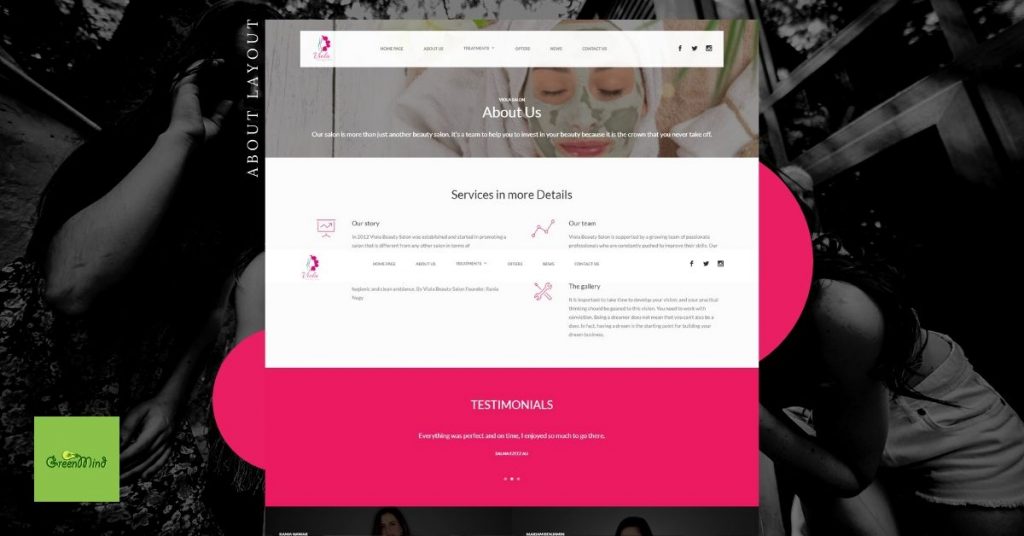 Get a clear answer for where is website hosted
To get this question answered you have to select the right digital company with a solid web design and development portfolio, our hosting servers is 99% stable, we received 0% complaints about the server platform we provided, always up to work with the latest technologies.
Best web hosting for WordPress are VPS and Dedicated hosting, Shared hosting can be working too but this is based on the website budget, for Viola Salon we used the best hosting plan that can fit on the budget we recommended from the beginning of the project.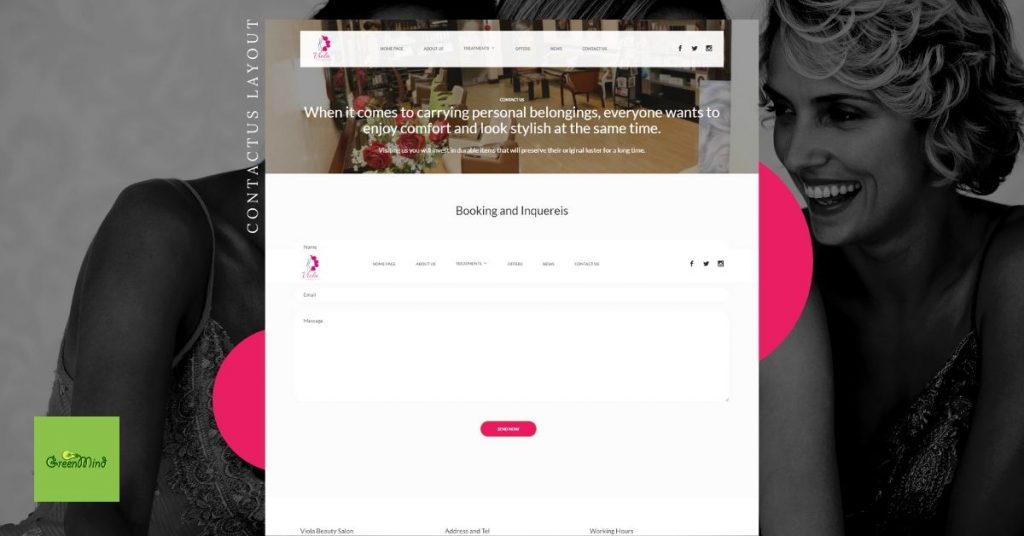 Affordable web design for your project
This is the first message we deliver for Viola Salon team, "we will provide an affordable web design", your budget is important for the client and for us too, we want things to move forward and customizable for the client's needs, a beautiful website design needs an experienced agency to do so, with clear vision.
We think the best web design company knows how to close a project and deliver a very nice experience for the client, starting from the homepage design for the website we built a shortcut for each service, mission, and vision for Viola salon.
In the homepage design also we connect Youtube background video syncing technique to allow the client to control which video can be used in the background of the content, getting more views on the channel and this particular video.