In the dynamic world of digital marketing, achieving substantial results requires a comprehensive strategy, technical finesse, and a deep understanding of a client's unique needs. As Green Mind Agency, a prominent digital marketing agency in Egypt, took on the challenge of optimizing the online presence of Aspire Consulting and Training, they faced numerous hurdles and opportunities. In this case study, we delve into the journey of how Green Mind Agency transformed Aspire's digital landscape, from fixing technical issues to establishing a robust online presence.
Introduction: Aspire – A Beacon of Transformation
Aspire Consulting and Training is a renowned organization with a remarkable track record of delivering transformative training solutions for corporates and communities. With over a decade of experience, Aspire has carved a niche for itself by utilizing innovative and experiential methods to empower corporates, youth, and communities.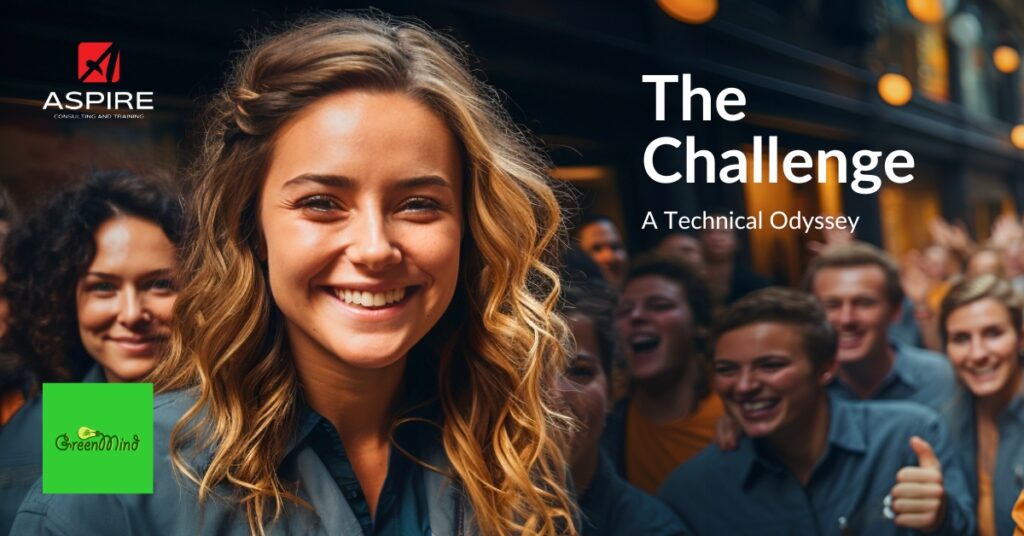 The Challenge: A Technical Odyssey
Identifying Technical Issues
The initial assessment by Green Mind Agency highlighted critical technical issues plaguing Aspire's website. These issues included slow loading times, broken links, and poor mobile optimization. The first step was to identify and rectify these problems.
H2: Keyword Research for Precision
Keyword research was pivotal to enhancing Aspire's online visibility. Green Mind Agency conducted an exhaustive analysis to identify relevant keywords in the training and consulting domain. This would serve as the foundation for content creation and SEO strategies.
The Strategy: Crafting Success
Content Creation – The Backbone
Green Mind Agency embarked on a content creation spree. Engaging, informative, and relevant content was crafted to resonate with Aspire's target audience. Blog articles, case studies, and informative guides were developed.
Building Backlinks for Authority
Backlinks are the currency of the digital realm. Green Mind Agency meticulously pursued backlink opportunities, establishing Aspire as an authoritative source in the industry. High-quality, contextual backlinks were strategically placed.
The Results: A Triumph of Transformation
Improving Online Visibility
Aspire's website underwent a remarkable transformation. Technical improvements, combined with strategic SEO, led to an impressive surge in online visibility. Organic traffic saw a significant uptick.
A Content Hub
Aspire's website became a hub of valuable content. Engaging blog posts and informative resources not only attracted more visitors but also established Aspire as a thought leader in the field.
Conclusion: A Partnership for Success
In partnership with Green Mind Agency, Aspire Consulting and Training achieved remarkable results. The technical issues were resolved, keyword optimization was on point, and the content strategy paid off. Aspire now stands as a beacon of transformation, reaching a wider audience and impacting more lives.
SEO Performance
1706
Ranked Keywords in The First Page
FAQs
The initial improvements were noticeable within the first three months, with significant growth over the year.
Yes, Aspire experienced a substantial increase in leads, which directly contributed to business growth.
Keywords were selected based on a combination of industry analysis, competitor research, and Aspire's unique selling points.
Yes, the strategies used by Green Mind Agency can be customized and applied to suit the specific needs of different businesses.
The key takeaways include the importance of technical optimization, the power of well-researched keywords, and the value of quality content in digital marketing success.
In conclusion, the partnership between Aspire and Green Mind Agency serves as a testament to the transformative potential of SEO and digital marketing when executed with precision and dedication. This case study showcases the tangible benefits that can be achieved in the ever-evolving landscape of online visibility and audience engagement.