What is SEO strategy?
SEO strategy is a process of planning and executing the steps to achieve a web page's goal of ranking high in search engines.
The goal of SEO is to provide value for the customer, which includes building trust, credibility, and authority. It also includes having an audience that is interested in your content.
There are many different types of SEO strategies that can be used for different purposes. The most common ones include:
Search engine optimization: This strategy focuses on optimizing the website for search engines such as Google and Bing. This includes things like making sure that you have a unique URL, writing content with keywords in it, creating backlinks from other websites, etc.
Social media marketing: This strategy focuses on connecting with people through social media platforms like Facebook, Twitter
SEO Strategy Plan We Used on Every Project
In the past, SEO was a short-term game. Companies would focus on getting their website to rank for specific keywords to increase traffic and sales. While this strategy is still effective, it is not enough anymore.
Companies need to start planning for long-term SEO strategies that will help them achieve sustainable results.
The following are some of the most important things you should keep in mind when planning your long-term SEO strategy:
Fix website technical issues and make sure it is mobile friendly
Start with a list of your top keywords and how much traffic they bring in every month
Create a list of your competitor's top keywords and how much traffic they get every month
Create a list of keywords that you want to target and have not been ranking for yet
Write content and start the content development process:

Gather information
Topic analysis
Keywords research
Take initial approvals
Write
Final approvals
Publish

Implementing the Backlinks
Are You Impressed by Our SEO Skills?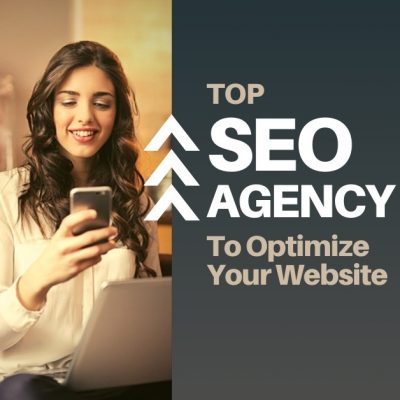 Here's what to do, book a 30 min call today and get a quick presentation about our agency and price list for your next digital marketing project.
We are an SEO agency in Egypt that helps our clients achieve higher rankings on Google with effective search engine optimization services.
Book a call
Our SEO strategy for Long-Term Results
Our small business SEO strategy for long-term results is to offer a lot of value to our customers. We focus on building a relationship with our customers and providing them with the most relevant content and information. We also offer free content that we hope they will share with their friends, family, and followers.
On our website, you will find how we optimize our site to provide the most value to our customers. We focus on providing high-quality content and information, with a fast-loading site that is easy to navigate. We also offer customer support through phone, email, and live chat.
SEO Strategy and Social Media
For companies to achieve success in SEO, they must first have an effective SEO strategy in place, write good content to be published on the website, and share it on social media channels related to the brand.
Companies need to ensure that they share their content on a variety of platforms, to maximize the amount of traffic they can receive.
Why Blogging Is Important for SEO Strategy?
Blogs are essential for SEO strategy. Blogs are the best way to create content that is relevant to your industry and make sure that your content is found by search engines.
The importance of blogging has been recognized by Google and many other search engines. There are many reasons why blogging is important for SEO strategy, but one of the most important reasons is that it helps create content that is relevant to your industry – which increases the chances of being found by search engines.
Bloggers can also use blogs as a platform to promote their products or services and build relationships with their audience members.
SEO Strategy Cost
The seo strategy cost is a part of our SEO retainer fees. We provide detailed analysis, research, and recommendations on the best way to execute your website's seo strategy, find the SEO price from here.
SEO Strategy in Web Development
SEO is a crucial factor in the development of a website. It helps to increase traffic and leads for the website.
The SEO strategy in web development is essential to ensure that the website gets maximum visibility in search results. It also ensures that the website gets maximum traffic and leads.
It is essential to ensure that there are the right positions for the keywords used on the website and that they are optimized for the search engines.
SEO Strategy Case Studies
Related Articles