What Does an On-Page SEO Company Do?
On-Page SEO Company is building a process to rank websites on search engines based on their content, keywords, and tags. It is a very important part of website promotion and optimization.
On-page approaches to ranking in search results, there are on-page approaches you can use to achieve this. For example test a few different variations of your site's title tags using " title tagger" and "title tags generator." use the results to determine which approach works best for your site. while a tightly-written content section may not be an obvious way of improving your website ranking, it can affect it.
The more authoritative and correct that your website is in content terms, the more authority you will have on the search engines. And if you are providing your visitors with quality content, they will be more likely to return to your site again and again. This is a highly effective way of increasing traffic to your website.
However, if you want to get into the SEO business focus on topics outside of on-page content and what people do not see when they first visit your website.
On-Page SEO Factors to Optimize Content, Websites & Mobile Apps
The main purpose of an on-page SEO is to optimize the content on your website and make it search engine friendly. This is done by making sure that the content is relevant to the search engines and in line with their guidelines…One of the main things that you need to be aware of is that search engines do not like it when you combine two words in the same sentence. For example, your on-page SEO should never say "Buy your domain name here" or "buy now".The term page rank is a linked term used by Google when describing what an on-page SEO is.
There are three more terms that you need to know about: Title Tag – is the first thing that you see in the snippet section of Google search results. This tells Google which document this page belongs to and helps them determine whether your page should be included in the index or not.
Are You Impressed by Our SEO Skills?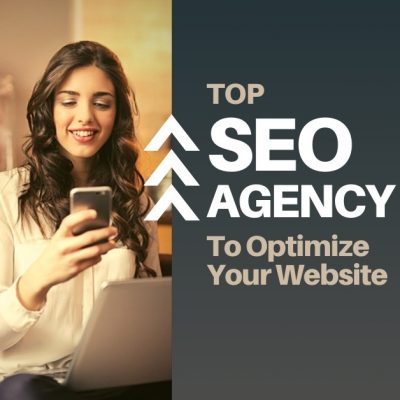 Here's what to do, book a 30 min call today and get a quick presentation about our agency and price list for your next digital marketing project.
We are an SEO agency in Egypt that helps our clients achieve higher rankings on Google with effective search engine optimization services.
Book a call
SEO Techniques for On-Page Optimization
On-page optimization is one of the most important aspects of SEO. It includes everything from keyword research and website structure to on-site optimization.
To learn how to optimize your website for search engines, it is important to understand the basics of SEO. This section will cover some basic SEO techniques that you can use in your website or blog.
On-page optimization is an essential part of any online marketing strategy. It includes everything from keyword research and website structure to on-site optimization, which can be broken down into two different areas: content and technology.
Content optimizations are those that are focused on the text elements of a webpage
Technical optimizations are those that focus on the code behind a webpage and its functionality
SEO Checklist for On-Page SEO
A checklist for On-Page SEO is a list of the most important things that you need to do to improve your website's visibility on search engines.
Make sure that you are using relevant keywords in your content and title tags.
This checklist also includes some additional tips that can help you improve your site's visibility on search engines, such as:
Using meta descriptions
Using internal links
Using keywords in URLs
Optimizing images for SEO
It May Be Interesting to Check This!
Learn More About
What Do You Will Get When Hiring an SEO Company?
Many business owners are unaware of what they will get when they hire an SEO company, and how to choose a reputable company in this business
Learn More
On-Page SEO Tools, Search Engine Optimization, Keyword Research
On-page SEO tools can help content creators with keyword research and writing. They help them find the most relevant keywords for their content and optimize the page to rank high in search engines.
We will look at the top on-page SEO tools that are available with a brief overview of each tool. We will also discuss how they can be used to get more traffic to your website or blog.
The first on-page SEO tool is Google's Keyword Planner, which is free and easy to use. It allows you to see trending keywords and see how popular they are in various countries around the world. It also gives you suggestions for related keywords that might be more suitable for your content than what you initially searched for.
The second on-page SEO tool is called Semrush, which is a paid tool that allows you to do keyword research, analyze your competitors' SEO strategies, and optimize your site for higher rankings. Off-Page SEO is the strategy of using external factors to increase traffic and ranking on search engines. It's sometimes referred to as off-site SEO or off-page SEO.
SEO Audit for On-Page SEO
On-page SEO is important to have a good ranking in search engine result pages. The most important factor when it comes to on-page SEO is the content of a website. It is also important to understand what factors affect the ranking of a website.
For this reason, an SEO audit for on-page SEO should be done periodically by an experienced SEO specialist. The audit should include analyzing the content, title tags, meta description tags, and keywords used to ensure that these factors are optimized for search engines.
The following are some examples of on-page optimization factors that can be analyzed using this process:
Headings and subheadings used in blog posts and articles
The number of words used in blog posts
Keyword density
Page load
The Best On-page SEO Analyzer
This is a list of the best on-page SEO analyzers that you can use to improve your website's on-page SEO.
On-Page SEO Analyzers:
Google Search Console
SEOmoz On-Page Tool
SEMrush On-Page Tool
MozBar
MozBar Pro
On-Site Optimization Tool by Yoast
Selected SEO Projects from Our Work