What Does Social Media Marketing Agency Do?
The social media marketing agency builds a marketing strategy that involves the use of social media platforms to target a specific audience. In today's world, where there are so many social media platforms available, it is not easy to find the right one. Social media marketing agencies are there to help you in this task. They will help you assess your audience and target them with the right content.
The first thing social media agency will do is understand your business and their clients' needs and goals. They will then create content that will align with your business goals, provide value for your clients, and drive sales for you. The next step is to identify the best social media platforms for you to use and start using them effectively.
Once done, they will create content on those platforms that can be shared with your customers as well as your prospects. They will also provide you with a list of social media goals for each plan area and frequently asked questions to help focus your marketing efforts.
Social media agencies are one-stop-shop companies that are experts in all areas of social media, from start to finish. They will create content and strategies that work for your brand in all aspects of social media, from photos to videos, and graphics to copywriting.
What Are the Best Social Media Marketing Agency for Me?
It is not a new idea to have a social media marketing agency. But in the past, it was pretty hard to find one that was good at the job. But now, thanks to Google, there are so many agencies that can help you with your social media marketing strategy and make it work for you.
The best social media marketing agencies are those who can handle large amounts of traffic on your social media channels and also understand how search engines work. This way they will be able to give you an edge over your competitors in terms of getting more traffic from search engines and also getting more clicks from the users who come across your content.
It is important to understand which agencies will work best for you and what kind of services they provide. But the most important question is: Which one should I choose?
To answer that question, we have come up with the following list of five agencies and what they do, for each of them.
Vocus Digital
Icon Creations
Aqua
Integrity
Affordable Prices for Social Media Marketing Services
Social media marketing is an important marketing channel for businesses. It is a fast-growing area, and it has become the primary way to reach customers through social media.
As a result, businesses are investing in their social media marketing services to keep up with their competitors. A well-known example of this is the "Facebook Advertising" trend that has seen Facebook users spend more time on Facebook than on any other website. This is not just because Facebook users are more likely to be loyal customers of businesses that use it as a marketing tool. The average user spends 5 hours per day on Facebook, compared to 2 hours per day on Google's search engine and 1 hour per day on Twitter (Kotler & Kotler 2010).
Our social media marketing agency packages are affordable for small and large business scale, you can check our prices for Social Media Management starting from 12,000 EGP per month, and Social Media Ads starting from 8,000 EGP per month.
Our Social Media Marketing Agency for Small Business
We understand that small businesses are the ones who need to make the most of social media. They want to be able to communicate with their customers and clients, but they don't know how. . They want to be able to use social media to promote their business and grow the brand. We specialize in creating a strategy that works for them.
We have worked for many startups and large corporations. We work with small businesses because we understand the importance of social media, and what it is being able to do for them. We know that social media has the power to help your business grow by connecting you with new customers and clients who may not be aware of your brand. We can make your social media marketing more effective for your business by helping you to create a social media strategy that will help you promote your brand and increase customer engagement.
Are You Impressed by Our Social Media Management Skills?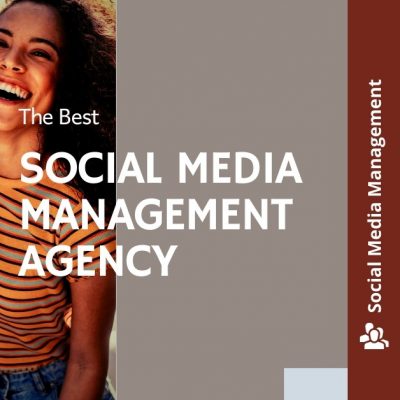 Here's what to do, book a 30 min call today and get a quick presentation about our agency and price list for your next digital marketing project.
We are a social media management agency in Egypt that offers a complete suite of content creation, creatives, strategy, and planning.
Book a call
Is Social Media Marketing Agency Must Be near You?
With the rise of social media, the need to reach out to your target audience has become more important. Social media marketing agencies are becoming more and more popular with companies. They help companies in reaching out to their target audience by providing them with a platform for posting content on their behalf.
So we think that social media marketing agency shouldn't be near your business to achieve more results. We are positioning ourselves as a true solution provider, and we provide featured social media marketing services that are already online with online meetings and a high level of commitment, so no need to keep making physical meetings around the town.
Social Media Marketing Agency Agreement
Social media marketing agencies are different from traditional advertising agencies. They help businesses to reach out to the right audience at the right time and with the right message.
They work on behalf of clients, so they usually need a written agreement. This agreement sets out all the terms and conditions that have been agreed upon between the parties and includes any confidentiality clauses or confidentiality clauses related to data protection laws. It also contains any representations made by a social media marketing agency about their services, including how they will use your data to provide you with a better experience when using their services.
These agreements must be well-drafted and clear, as this is what matters most for clients when it comes to choosing a social media marketing agency.
Our agency has this agreement approved by Egyptian law and ready for your company.
How We Manage Several Industries
Social Media Marketing for Real Estate
Social media marketing agencies are an important part of the real estate industry. They help their clients to boost their business by generating content that can be shared with their target audience.
It is important to know that social media marketing agencies work with a variety of clients, and they have different needs. Some use them for one-time or one-off projects while some do it daily. In any case, they have different approaches and strategies to generate content.
Social Media Marketing for Restaurants
The concept of a Social Media Marketing Agency for Restaurants is quite simple. It is a business model that uses online social media marketing to increase the number of customers and increase the income of a restaurant. We will send out promotional emails and use a range of different marketing channels to promote your restaurant. We will also use social media platforms like Facebook, Twitter, Pinterest, and Instagram to promote your restaurants with content that will reach your target audience on their favorite platforms.
We will opt to do a little more action than with traditional media. We will create a personalized media plan that will get the word out about your restaurant and build excitement for you in your target audience.
Get Social Media Marketing for Your eCommerce Business
Social media marketing is one of the most important aspects of the eCommerce business. So, it is essential to have a proper strategy for it. With the advancement in technology, there are many ways to get social media marketing for your eCommerce business. Here are some of them:
Online Video Marketing
Video marketing is one of the most effective ways of social media marketing for an eCommerce business. There are a lot of videos on YouTube that can be used by you to promote your product and get sales. Experts recommend using CPM as you can see their channel and see how they manage their online video sales.
You too can get sales through your videos. And if you have a lot of videos, it will help you to grow your business. The second benefit of using social media is that it can help produce leads and sales. You can use a tool like Lead Pages to promote your lead pages on YouTube and get more exposure to viewers.
Why Facebook Ads are Important for Social Media Marketing?
Facebook ads are a key part of every social media marketing strategy for the Egyptian market. Facebook Ads are a very effective tool for businesses and have become an integral part of the digital marketing ecosystem today. Facebook ads can be used to reach targeted audiences and increase brand awareness, but they also have many other benefits like boosting sales, driving traffic, and increasing conversion rates.
Here's how to run an ad campaign that gets you the results you want:
Choose your target audience wisely – With only a few clicks, a well-placed ad can change the way people use their phones and computers in a very short time. This is why it's crucial to choose your target audience wisely when you are running an ad campaign. Rather than targeting just a wide audience base, you should target your ad campaign only to people in your ideal audience.
Choose the right ad placement – To have maximum impact on your target audience, you should choose the right placement for your ads (e.g., position according to website). You must don't force your ads to scroll up and down. If you do that, your target audience tends to think that you're trying to trick them (like a slow-scroll ad). To ensure maximum impact, set the placement of your ad according to the type of content it's supporting.
Are You Impressed by Our Facebook Ads Skills?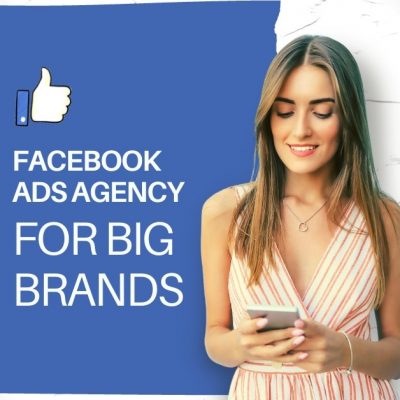 Here's what to do, book a 30 min call today and get a quick presentation about our agency and price list for your next digital marketing project.
We are a Facebook ads agency that takes care of your ads to reach the right audience. Start your Facebook campaign with our agency today.
Book a call
How Social Media Marketing Can Effectively Get Clients?
In the past, social media marketing was a small niche among advertising and marketing. But with the advent of social media, it has become a more popular medium for advertising and marketing.
The importance of social media in marketing is not just limited to using it as a medium for advertising and selling products. It is also used by brands to engage their customers and make them feel part of the brand journey. This is how we can use social media to get clients from our respective businesses.
We should not think of these social media marketers as people who are just interested in generating sales or getting clients by selling services or products. They are interested in making sure that they have engaged their customers on all levels – from creating content ideas to connecting with them on platforms like Facebook, Twitter, Instagram, etc. so that they can continue to engage with them and increase their sales.
So, how do you go about getting the most out of your social media marketing? Here are some ideas:
Step 1: Create Content:
This is the first step. The more content you create and publish, the more people will be engaged with you. So, go for it!
Step 2: Engage with your Target Audience:
This is the second step. Make sure that you are engaging and interacting with all of your customers via these platforms so that they stay interested. If they do not remain engaged, they will be less likely to buy from you in the future.
Step 3: Deliver Value:
Whether it be paid or free content, make sure that you are delivering value to your customers. Also, make sure that people know how they can get value from you by following your social media marketing campaign.
Step 4: Be Adaptable:
If you are an online marketer, then this is the last step. Stay flexible and adaptable to change. When you are out of options, change the way you do things. If your audience is not responding well to a certain type of ad, then adapt the campaign to address that issue. Not only will this keep your business on the Web with high engagement rates and a positive reputation among your customers, but it will also help you grow more profitably in the future.
Why Our Social Media Marketing Agency Focuses on Instagram?
Our social media marketing agency is one of the few agencies that focus on Instagram.
We believe that Instagram is one of the most important social networks in today's world. It is also an important platform to reach customers and users, as well as to attract more followers and customers from different countries and cultures. We believe the "Instagram" only rule is that all marketers should create a great connection between their clients and the people. This is how we create quality content and be more effective in connecting with our clients.
Sorting out your social media strategy. Sometimes, it can be difficult for a small business to figure out what is the best way to use social media than be tempting to just stick with using Facebook and Twitter as the main social media platforms and ignore all the other sites like Instagram, Pinterest, or LinkedIn that may have some potential when used in conjunction with each other.
But there are some key points to consider when it comes to all of these other platforms and how they can help your small business grow.
Many of the platforms out there are offering similar services, but few focus on providing marketing, customer service, and growth models based in a way that might help you reach more prospects and build your brand. The Quantcast survey found that 15% of all small businesses were using one or more social media platforms (such as Facebook, Twitter, Linkedin and that's exactly our strategy, you should be available everywhere as possible, and start optimizing your content to be seen by as many people as possible. help you reach more prospects and build your brand. The Quantcast survey found that 15% of all small businesses were using one or more social media platforms such as Facebook, Twitter, Linkedin and that's exactly our strategy, you should be available everywhere as possible, and start optimizing your content to be seen by as many people as possible.
For some small businesses budget could not help to be available on all channels, in most cases we split the media buying budget to be used on only desired channels, and keep organic posts everywhere.
It May Be Interesting to Check This!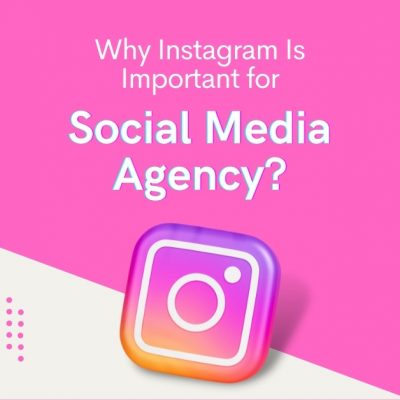 Learn More About
Why Instagram Is Important for Social Media Agency?
Instagram is a primary social media platform for any social media agency. It will reflect how creative this agency is and its ability.
Learn More
Social Media Marketing Agency Strategy
Social media marketing agency strategy is a very complex subject. There are many different ways to approach it and we need to consider the different aspects of it. Social media marketing agencies can be seen as a collection of people who are experts in social media marketing and they can help you with your social media strategy.
The main goal of the agency is to provide you with the most effective way of reaching your target market and make sure that you get the best return on investment, which means that they should be able to help you in getting more subscribers, and more followers, more likes, etc. They also have to make sure that they are not wasting time on things that aren't relevant to them or their clients.
We will discuss the most popular social media marketing strategies that are used by companies in Egypt. These strategies are used to promote their products or services through Facebook, Twitter, LinkedIn, Pinterest, Instagram, etc.
Identify your target audience and understand what they like to do and where they hang out. This involves analyzing your customers' behavior through data collection. After that, you should create a Facebook page for them, and it should be targeted towards that section of people who are interested in the same things as the people you are targeting. This gives you the ability to reach a wider audience and build a target market for your product or service.
Create a Facebook page and start creating content that will appeal to your customers at least once in a while, so they can keep coming back for more of your good stuff!
Take it to the next level by following up with a call-to-action on your Facebook page, and then follow that up with an email. By having this mechanism of communication, you will be able to reach out to your customers regularly and keep them interested in what you have to offer.
Make yourself visible by adding a video to YouTube. Vlogging is one of the most common methods of social media marketing, and putting your face to the camera will help you stand out from the competition.5. Social Media Marketing Strategy 5 – Have fun with your videos! Make sure that they are good quality and don't distract from the message you want them to convey!
Selected Projects from Our Work