Online Only Marketing Agency
Choosing only an online marketing company is an unrealistic name, currently, in Egypt, there are companies that can be established for one person, and do not require a fixed location and are committed to it.
There is also another type of company that adheres to a fixed place like ours and has a fixed work team at a large rate throughout the year.
Pros and Cons
The differences are simple between the type of companies, there are only online companies and other companies are online and have an administrative place. The first difference is the price, online companies will be the lowest in price relatively.
As for the trust and stability of the working team inside the company, the companies that have a fixed headquarters will win in this case.
So who would I choose?
The answer to this question depends on you. Do you want to take a risk and start a company that does not currently have a stable presence? Or do you want a relatively stable company with an administrative headquarters?
For us, we believe that the stability of the working team in the company, the performance of the company, and the customers who have obtained are the first criterion for selection and success, especially in Egypt, as it is a large market with big competition, and it is part of the adventure, especially for small business owners.
Choosing Our Marketing Agency
With a custom digital marketing plan for your business, Green Mind Agency guarantees a huge number of sales through your website, by using Google Ads and SEO you will get more clicks to your products, or your e-commerce website.
Last year we have reached:
46.7 M AD Views
23.5% Engagement Rate
8.3 M Unique Users
90% Mobile usage.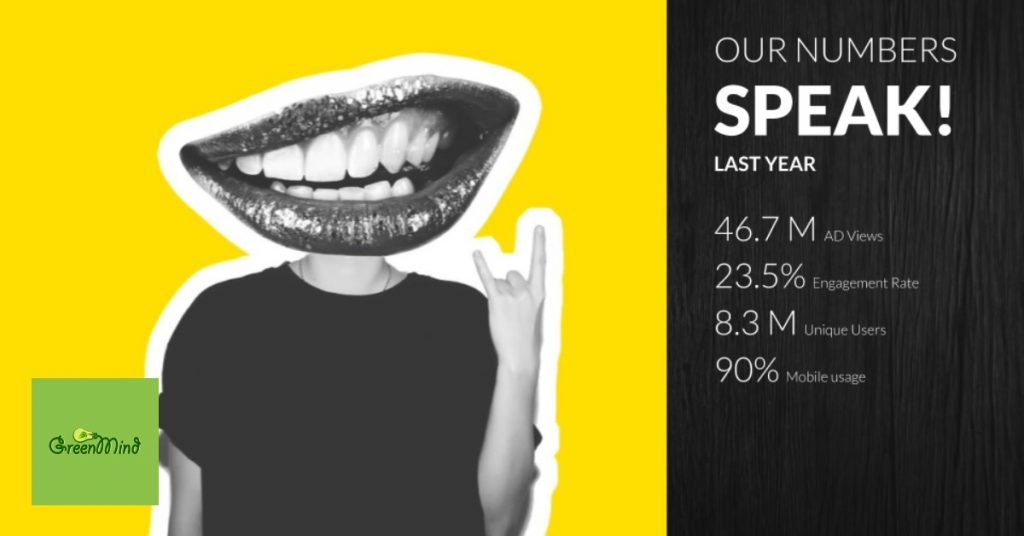 With 24 different services options Green Mind Agency will close the circle for your digital marketing strategy, ranging from Creative, UX, and Content, Web and Mobile Solutions, Social Media, and Online Advertising, you can check our portfolio from here.
We are also taking care of the client's needs first by adding our recommendation to reach the KPIs that clients have, and that keeps our client retention high.
Our Process
Green Mind Agency will describe below the points that you may have when you get in touch with a new digital agency quotation.
A Dedicated Account Manager
High communication is a key for our work process, with a dedicated digital marketing specialist you will get all your questions on the spot and within working hours.
For emergency cases, you will be able to contact the account director immediately to get all your answers out of working hours.
Market Analysis
We are taking all our time needed for research and get your competitor analysis planed before building the strategy.
Conversion Rate Optimization
Most of the digital marketing agencies leave the created campaigns as it is, without following up continuously. we are taking another approach to check the running campaigns daily, that's will keep your budget safe and be spent wisely.
Selected Projects from Our Work