What Are the Basics of Social Media Marketing?
Social media is an essential tool for marketers. The key to successful social media marketing is to understand what your audience wants and then provide them with content that they will find useful, engaging, and shareable.
Introduction
In today's digital age, social media has become an integral part of our daily lives, and businesses can no longer ignore the impact of social media marketing. In this article, we'll explore the importance of social media marketing, how it differs from digital marketing, and provide examples of successful social media marketing strategies. We'll also discuss the role of influencers in social media marketing and how they can help promote your brand.
Social Media Marketing vs. Digital Marketing
While social media marketing and digital marketing share similar objectives, such as increasing brand awareness and driving traffic to a website, they differ in their approaches. Digital marketing encompasses all online marketing efforts, including social media, email marketing, search engine optimization (SEO), and pay-per-click (PPC) advertising. Social media marketing, on the other hand, focuses solely on social media platforms to promote a brand's message and engage with its target audience.
The Importance of Social Media Marketing
Social media marketing allows businesses to connect with their target audience on a personal level, build brand awareness, and increase customer loyalty. With over 3.6 billion active social media users worldwide, social media has become an essential tool for businesses to reach their target audience, regardless of their location, age, or interests. By creating engaging content and utilizing social media advertising, businesses can increase their online presence and attract new customers.
Social Media Marketing Strategy Examples
Effective social media marketing strategies are tailored to a business's unique goals and target audience. Some successful social media marketing examples include Coca-Cola's "Share a Coke" campaign, which encouraged customers to share photos of personalized Coke bottles on social media, and Airbnb's #WeAccept campaign, which promoted acceptance and diversity. By utilizing user-generated content, hashtags, and influencer marketing, businesses can create engaging social media campaigns that resonate with their target audience.
Influencers in Social Media Marketing
Influencers play a vital role in social media marketing by helping businesses reach new audiences and build trust with their followers. Influencers have a dedicated following and can leverage their platform to promote a brand's message and products authentically. By partnering with influencers, businesses can tap into their target audience and create meaningful relationships with their followers.
Conclusion: Social media marketing is a powerful tool that can help businesses build brand awareness, connect with their target audience, and increase customer loyalty. By utilizing effective social media marketing strategies and partnering with influencers, businesses can achieve their marketing goals and reach new heights.
Social Media Marketing Strategy Outline:
Good Content
Engaging Content
Page Optimization
Audience Analysis
Keyword Research
Analytics & Measurement
Social Media Marketing is not a new concept. It has become a crucial tool for reaching potential consumers, increasing brand awareness, and staying relevant in the market. However, it is essential to have a strategy that can be used in all stages of the company's marketing journey.
Employing an agency with expertise in social media and digital marketing can help your business achieve success on social media platforms and maintain its presence on these platforms consistently.
A social media agency can provide you with extremely valuable insights into how you connect with your target audience on various platforms and the best ways to engage them using keywords or topics that are specific to your company's needs.
How Social Media Is Changing Businesses and Consumers
The social media marketing strategy is often a long and tangled process that needs to be fine-tuned over time. It involves planning, monitoring, measuring, and adjusting. The process starts with an idea of what the customer wants and ends with the customer receiving the desired outcome they want.
Social Media Marketing Strategy: Steps in Details:
Know what your customer wants
Develop a campaign
Create content for your audience
Monitor how people are reacting to your campaign
Measure results
Social Media Marketing Strategy Template
This social media marketing strategy template comes in handy for both small and large businesses, you can find it here: https://backlinko.com/templates/marketing/social-media-strategy
The template is a comprehensive guide to the strategies that are important for social media marketing. It also provides a template for writing content at different stages of the funnel and when you should use which stage of your strategy.
7 Steps to Building an Effective Social Media Marketing Strategy in Egypt
Building an effective social media marketing strategy in Egypt requires a deep understanding of the Egyptian market and cultural nuances. Here are some steps to follow to build an effective social media marketing strategy in Egypt:
Define your target audience
Understanding your audience is crucial to developing a successful social media marketing strategy. Research the demographics and psychographics of your target audience in Egypt, including their age, gender, interests, and values.
Determine your goals
Define the objectives of your social media marketing campaign in Egypt. What do you want to achieve? Do you want to increase brand awareness, generate leads, or boost sales? Having a clear set of goals will help you tailor your strategy to achieve them.
Choose the right social media platforms
In Egypt, Facebook is the most popular social media platform, followed by Instagram and Twitter. Consider which platforms are best suited to your business and target audience.
Develop your content strategy
Create a content plan that aligns with your goals and resonates with your target audience. Localizing your content to the Egyptian market is essential for success. Consider incorporating culturally relevant topics, events, and holidays into your content.
Engage with your audience
Responding to comments and messages in a timely and personalized manner is important in building trust and loyalty with your audience in Egypt. Consider using the Arabic language in your communication to show authenticity and connect better with your audience.
Leverage influencers
Influencer marketing is a growing trend in Egypt. Partnering with influencers who have a large following can help you reach a wider audience and build credibility for your brand.
Conclusion
Building an effective social media marketing strategy in Egypt requires a localized approach that considers the unique cultural nuances of the Egyptian market. By following these steps, businesses can successfully engage with their target audience and achieve their social media marketing goals.
Are You Impressed by Our Social Media Management Skills?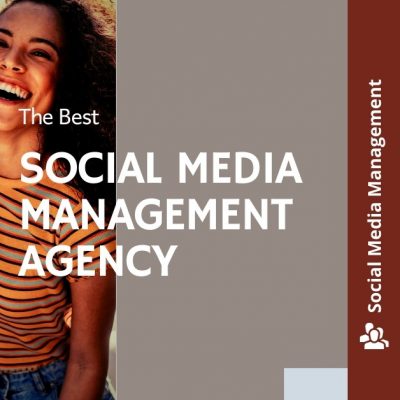 Here's what to do, book a 30 min call today and get a quick presentation about our agency and price list for your next digital marketing project.
We are a social media management agency in Egypt that offers a complete suite of content creation, creatives, strategy, and planning.
Book a call
Selected Projects from Our Work