Why Should We Write Engaging Posts?
In the past few years, social media has skyrocketed in popularity. It is possible to find somebody on any of the major social media sites. Many people use social media for many different reasons. They use it for socializing, to get their name out there, and to stay informed with the world.
However, the most popular social media site is Facebook. Facebook is used by over a billion people globally and it is the most used platform.
Facebook is a social media site that has more than 2 billion active users. It's the second most popular website in the world and it's also the most popular social media site in the world. The average Facebook user spends 50 minutes on Facebook every day. That's equivalent to 30 hours a month or 1,200 hours per year.
We are writing engaging posts for three main reasons:
To help our followers and customers find content that interests them
To inspire our followers to take action
To encourage our followers to enjoy the benefits of our products
What is an engaging Facebook post?
Creating content is time-consuming and hard work. It can take hours to produce a single article or blog post. You have to research your topic, brainstorm, plan, write and edit. A lot of people don't have time for that anymore, that's why we specialize in taking this task from you.
An engaging post includes a photo, video, or text. It should be compelling, informative, and unique.
Engagement content examples:
Type something like "What is your favorite part of the day?" and tag 3 friends who you think will like this question.
Type your message
Tag 3 friends
Steps to Writing Engaging Posts
Step 1 – Choose Your Topic
One of the most common mistakes that people make when it comes to writing is choosing topics that are not interesting to them or their audience. This can lead to a lot of frustration and eventually discourage you from writing altogether.
The first step to writing engaging posts is choosing a topic that is both interesting and interesting to your audience. This will ensure that you are always excited about what you are writing and your readers will enjoy reading it.
What Type of Topics Should I Post on Facebook?
Social media is a powerful marketing tool, but posting content on Facebook can be tricky. Follow these guidelines to make sure your posts are as successful as possible.
Post content that is relevant to your audience
Be consistent with the frequency of posting
Use hashtags in your posts
Share other influencer's posts
Include a call to action in the post
Step 2 – Brainstorm Ideas for your Post
How Do You Come Up with Ideas?
The best way to come up with engaging posts ideas is to brainstorm. Brainstorming is coming up with many ideas and then picking the best one, so it's important to have a lot of ideas before you start picking.
It's also important to know what your audience wants so that you can come up with posts that will appeal to them. You can do this by analyzing their comments, checking out what they share on social media, or asking them in surveys.
Brainstorming Strategies
Brainstorming is the process of generating ideas for a project or event. It can be done through several different methods, but the most popular are mind mapping and free association.
Mind mapping is a diagramming technique that helps you to visualize ideas creatively. You start by writing down an idea in the center of a blank piece of paper, then you draw lines to connect related thoughts and ideas to this central point.
Free association is more about generating as many ideas as possible without any restrictions or judgment. You write down an idea and then think about what it reminds you of, what other associations come to mind, etc.
The best brainstorming strategies are often determined by the type of project you are working on and your goals for generating content for it.
Some ideas that can be used during brainstorming are:
Brainstorming on the go
Brainstorming with kids
Brainstorming for the environment
Brainstorming for business
Brainstorming for stories
Are You Impressed by Our Content Marketing Skills?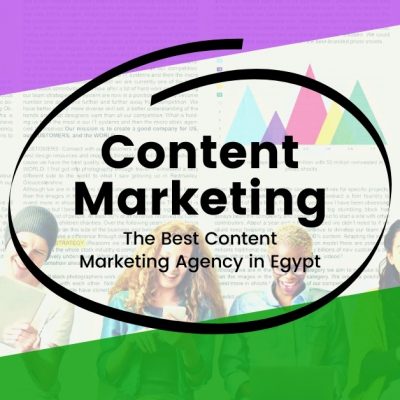 Here's what to do, book a 30 min call today and get a quick presentation about our agency and price list for your next digital marketing project.
Content creation is the most important part of marketing, our content marketing agency was created to help you find a marketing advantage.
Book a call
Step 3 – Draft Your Post with the Appropriate Content
There is no doubt that you want to make your content engaging. You want to engage your readers and keep them coming back for more. But what makes a post engaging? There are so many factors that can affect the engagement of your post, but we will focus on some of the most important ones.
The first thing to consider is the length of your posts. Longer posts are not always better than shorter posts, but when it comes to content marketing, shorter posts are usually better because they are easier and quicker to read. This means that readers will be more likely to finish reading the post and come back for more.
The second thing to consider is the design of your post. If you have an engaging headline, then you need an engaging design as well for people to click on
Where do I get content?
Many sources of content can be used to generate engaging posts. These sources include:
Articles from news websites
User-generated content
Images
Videos
Infographics
Social media posts
Does It Matter If I Plagiarize?
It is not uncommon for people to plagiarize. And in some cases, it might not matter.
Plagiarism is the act of copying someone else's work and passing it off as one's own. It can be intentional or unintentional, but it is always unethical. Plagiarism can be done with words, ideas, or images.
In some cases, plagiarizing might not matter because the content you are writing about doesn't require originality and creativity such as a listicle of 10 facts about a topic that has been written before.
Step 4 – Edit for Misclicking and Grammatical Mistakes
The best way to set a final touch for your engaging posts then the best way to do so is by editing your work for any misclicking mistakes or grammatical errors. This will make your content more readable and will help you avoid any embarrassment.
Grammarly is the most popular and widely-used tool for checking grammar, spelling, and punctuation errors. It is a free app that can be downloaded on any device.
Grammarly is not only a grammar checker but it also gives feedback on how to improve your writing. It has a plagiarism detector that checks your work against more than 8 billion web pages to make sure you are not stealing someone else's work. Grammarly also has an editing feature that allows writers to get feedback on their draft before they publish it.
The Grammarly app is available in more than two dozen languages, including Spanish, French, German, Japanese, and Chinese. The app can be used in different formats such as PDFs or Word documents.
It May Be Interesting to Check This!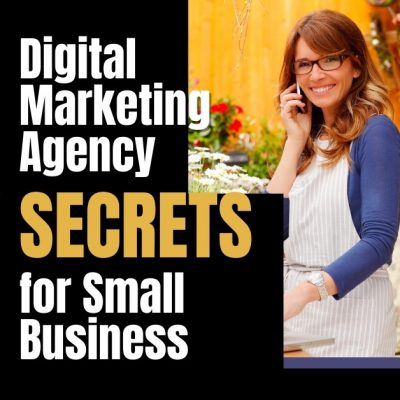 Learn More About
Digital Marketing Agency Secrets for Small Business
As a digital marketing agency, we have been working with small businesses a lot. Today, We will reveal all secrets to improve your marketing
Learn More
How Many Likes Will My Engaging Posts Get
This is a very common question that people ask themselves before posting their content on social media. It is not an easy question to answer, because many factors affect the number of likes your post will get. The most important one is the quality of your content. If you have a good quality post, chances are it will get more likes than a bad one. But there are other factors as well:
The time you post your content
The size of your account
The topic you post about
Your profile picture and bio
The hashtags you use in your post
Recent research by Buzzsumo found that posts that are engaging, interesting, or controversial can get up to 5 times more engagement than regular posts.
Selected Projects from Our Work