Advertising Agency Meaning, and What Do They Do?
Advertising agencies are a vital part of any business. They are responsible for creating, managing, and executing advertising campaigns. They also work in the field of media buying and distribution.
Advertising agencies have different kinds of businesses. Some of them focus on digital marketing while others focus on traditional marketing. They do not just create ads but they also manage their clients' budgets and represent brands to advertisers at all levels (from the client to the client's audience).
Advertising agencies can be found in every industry: from financial services to technology and even healthcare.
Advertising Agency, Roles, and Duties
Advertising agencies are a very complex and dynamic group of people who work together to create and manage advertising campaigns.
As part of the agency, we need to be able to produce high-quality content, write copy, manage media relations and create marketing plans for our clients. However, this is not an easy task that requires a lot of time. The challenge is that there is no one-size-fits-all solution to this problem.
There are many different roles within the agency and each one has its unique challenges. We must understand what each role does so we can take advantage of their skills when working with clients or in our daily lives as well.
In the world of advertising agencies, different roles exist in the company structure:
A creative director is usually in charge of creating the basic layout which disperses the advertising ideas and forms that make up a visual impression. In this role, he/she may also be in charge of designing their own professional identity.
A creative planner: is responsible for strategy, methods, and proposals for various media such as print, cinema, television; internet, and the like.
Why Digital Advertising Is the Future?
Digital advertising is the future of advertising. It is fast, efficient, and cost-effective. Advertising is changing and adapting to new challenges but it remains the most important revenue source for companies. Companies are spending billions on digital advertising campaigns and they are not going to stop anytime soon.
The rise of digital advertising is one of the main reasons why we need to keep an eye on the advertising model. Every business wants to see a big increase in revenues, especially if it means that they can pay their employees and go out with luxuries instead of necessities.
Another reason why companies are investing in digital marketing is that they are looking for ways to avoid the pages of search engines. However, there are a lot of issues that we need to face when it comes to digital advertising. Some of them are: There is no way for digital advertisers to know what people want and how they will react in such situations. Also, there is no way for marketers to understand all that happens with people's behavior.
Advertising Agency Commission Rates Average in Egypt
The rise in digital rates is because digital agencies can produce content at a faster pace, as compared to traditional marketing agencies, and because of the tax reduction on advertising agencies. The rate for advertising agency commission is 15% on all projects.
Advertising agencies have a commission rate structure that is based on the number of pages and the number of keywords. This is different from the way authors are paid.
The advertising agency commission rates average in Egypt and the rate is decreasing. The reason for this is because of the rise of digital agencies that can generate content at a faster pace than traditional agencies. and because advertising agencies are taxed in Egypt.
Our Advertising Agency for Small Businesses
Small businesses can not afford to pay a high price for advertising. They need to be able to target their potential customers at affordable prices.
We can help small businesses increase the reach of their ads and create more relevant ad campaigns. We can show you how you can streamline your marketing efforts while increasing your profits.
We are an advertising agency that specializes in small business marketing. We have a team of professionals who work with small businesses to help them grow and gain more clients. We are experts in selling products and services to companies with a focus on small businesses.
It May Be Interesting to Check This!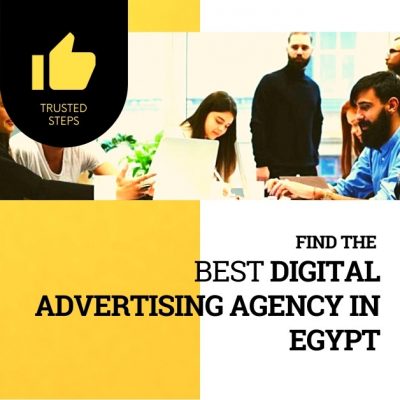 Learn More About
Find the Best Digital Advertising Agency in Egypt
With the upcoming 4 easy steps we will guide you to find the best digital advertising agency in Egypt, starting by position on google.
Learn More
Advertising Agency Functions
Advertising agencies are the most important part of the advertising industry. They are responsible for developing and promoting advertising products and services. The work they do is not only creative but also highly technical. This means that their job is to think outside the box, in a way that innovates and creates new ideas.
Their role is to create advertisements that will appeal to people's emotions, passions, and needs. So it makes sense that they also need to be able to think creatively about how these things can be expressed in writing. If we look at all kinds of advertising agencies, we can see many different functions such as:
Advertising that is employed to increase revenue
Advertising that aims at entertaining people
Generating interest in products and services that may be of interest to the target consumers.
Some advertising agencies are more creative than others, but if you think about it, there are many similarities between them.
Best Advertising Agencies Names for Your Business in Egypt
The advertising agencies in Egypt are a big part of the advertising industry. They have been around for decades and their services have been used by many brands and companies to reach out to their target audience.
The main goal of an advertising agency is to make sure that a brand or company is reaching its target audience in the most effective way possible. In this section, we will discuss some of the best agencies in Egypt for your business:
Icon Creations
Doers Advertising Agency
ARQQA
Vision Advertising
Are You Impressed by Our Display Advertising Skills?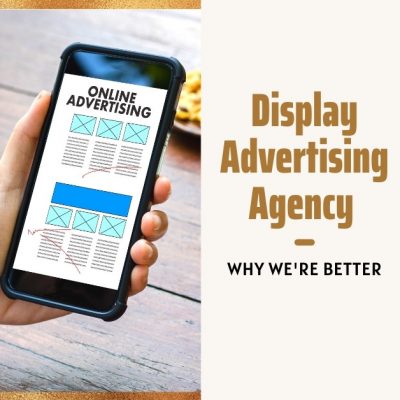 Here's what to do, book a 30 min call today and get a quick presentation about our agency and price list for your next digital marketing project.
We're a display advertising agency that specializes in designing and executing effective, data-driven display advertising campaigns.
Book a call
Advertising Agency Services in Egypt
Digital agency services are a type of service that is provided by an advertising agency. Advertising agencies provide a range of services to clients, from research and development to marketing and sales. The main services the agency provides include:
Planning and developing campaigns and media buys.
Advertising copywriting.
Creating promotional materials in the form of brochures, postcards, posters, etc.
Displaying ads in broadcast media, newspapers, and magazines.
Advertising agencies are a very important part of the modern world. They play a crucial role in the way we communicate with our customers and clients. The ability of an advertising agency to create great content is what makes them so valuable to their clients. They are therefore one of the most sought-after companies in today's marketplace, as they can offer their clients top-notch services at affordable rates.
Advertising agencies are a great source of ideas for content. They are the ones who come up with ideas for new products and services. The advertising agencies can be your first port of call when it comes to getting ideas for your next product or service.
There are many types of advertising agencies out there, so you must find one that will work best for you. You don't want to waste money on a bad agency that won't help you get your business off the ground. You should also take into consideration how much time you want to spend on content creation versus what time you need to spend on developing and testing new products and services. This is why it's important to choose an agency that will work with your schedule and budget constraints.
Should You Choose an Advertising Agency or a Marketing Agency?
A marketing agency is an organization that provides services to companies to increase their sales. These agencies are typically used by companies that need to make a large amount of money and have little time for personal or creative work. They are also used by companies that want to find out what their customers like and want. A marketing agency usually has a long-term relationship with the company they work for, so they can provide them with information on what other companies are doing in the market and how they can be better than their competitors.
An advertising agency is an organization that provides services to individuals or businesses to increase sales. Advertising agencies usually have short-term relationships with clients, so they can provide them with information on what other people are doing in the market and how they can be better than their competitors.
The first thing that you need to know about advertising agencies is that they are not independent of corporations. Therefore, the companies and agencies associated with them cannot be asked for evidence or proof, and controversy arises very rarely. Some agencies are less established than others to meet the requirements of clients, but all of them have achieved success through accurate research.
The marketing agency is your right option since the marketing agency is a part of your strategy and is more common than digital ads.
Hire Advertising Agency or In-house Advertising, Specialist
An advertising agency can be a good choice for many companies because they have the right expertise and experience in the market. However, hiring an advertising agency is not always the best option. There are many alternatives available to you. You may have to hire an in-house advertising specialist to generate content ideas that will help your company achieve its goals.
Employing an advertising agency is by far the best option for clients. However, many companies fail to hire an advertising agency because they are worried about costs and their results. Some argue that hiring in-house specialists can have a disproportionally high cost, but this is not true. The reason why it's important to choose an advertising agency and not an in-house specialist is not because of the cost. The point is that an advertising agency has a much better grasp of the industry and can achieve a better result.
Selected Projects from Our Work