What Advertising Agency do?
Advertising agencies can be classified in so many ways. Some agencies specialize in certain fields like digital marketing, or public relations. Some advertising agencies specialize in different forms of advertising like print, TV, and radio advertising. This article will focus on advertising agency types based on the service they are specialties in and what makes them different from each other.
There are many types of advertising agencies that can be classified by their specialization or by what they offer to the clients.
Advertising Agency Definition
Advertising agencies are an important part of the marketing mix. These agencies create advertisements for their customers.
Advertising agencies are the ones who create advertising material- promotional videos, print ads, billboards, etc. They also provide media planning and buying services to their customers which help them reach more consumers.
The key performance indicators of an advertising agency depend on what kind of services they offer to their clients and how successful they are in delivering those services.
Digital advertising agencies play a vital role in the digital era. They help brands and businesses establish their presence on digital platforms by creating a cohesive content strategy. They use both traditional and new media to deliver their message across various channels – from websites, social media, mobile app to augmented reality.
Are You Impressed by Our Display Advertising Skills?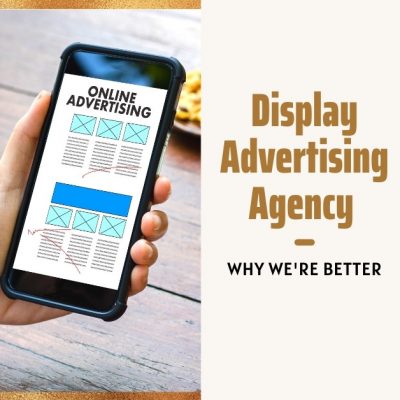 Here's what to do, book a 30 min call today and get a quick presentation about our agency and price list for your next digital marketing project.
We're a display advertising agency that specializes in designing and executing effective, data-driven display advertising campaigns.
Book a call
Advertising Agency Types
There are many types of agencies in the industry, but there are a few main types of advertising agencies. These include:
Digital Advertising Agency
Creative Advertising Agency
Media Buying Agency
Event Advertising Company
Digital Advertising Agency
A digital advertising agency is a company that provides digital marketing services to clients. The services they offer include web design, search engine optimization, social media management, and email campaign management. Digital advertising agencies are designed to help brands market more effectively across various platforms to increase sales and awareness.
Digital advertising agencies are the best way to promote your company, services, or products over the internet. They can also measure everything, not like offline advertising or PR. The agency is very important for both small and large businesses as they can create successful campaigns for their clients.
Digital advertising agencies have their secrets to success and growth in size and number in the past few years. Digital advertising has opened up an entirely new world of opportunities for them, whether it's creating ads for a website, social media posts, video ads on YouTube, or even ad campaigns on Facebook. With all these options available, there's one question that always comes up: how do you know which is the best approach?
The best process of the digital advertising agency is following:
The company finds the best place to promote its products. It could be social media, mobile apps, or websites.
The company finds the best time to promote the product to get more attention and make it visible to more people.
After that, it finds the best way to get the message out there by either paying for ads or creating content that will be shared on social media.
It May Be Interesting to Check This!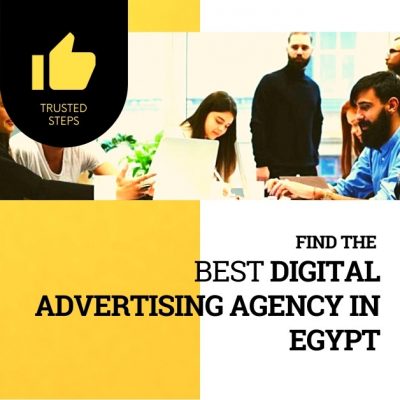 Learn More About
Find the Best Digital Advertising Agency in Egypt
With the upcoming 4 easy steps we will guide you to find the best digital advertising agency in Egypt, starting by position on google.
Learn More
Creative Advertising Agency
Creative advertising agencies are a great resource for any company that is looking to tell its story. The creative agency offers a range of services from broadcast production to content creation and social media marketing.
Creative agencies can help you reach your target audience with the most effective means of advertising, whether it is digital advertising or TV, radio production, and more.
Creative agencies can be very expensive, but they are more specialized in creativity which is great for your brand. You can find mixed agencies which provide both media buying and creativity services at a lower cost compared to the more expensive creative ones.
They are also more specialized on big brands with a big budget to make a TV commercial and of course, the same advertising materials can be used on social media.
The best creative advertising agencies in Egypt have been around for a long time and it's refreshing to visit their website and see some of the old advertising material. For example, Tarek Nour is an agency which you can find ads for ValU, National Bank of Egypt, Magdi Yacoub Foundation.
Media Buying Agency
A media buying company is an advertising agency that focuses primarily on buying media. A media buying company's job is to represent the advertiser in discussions with agencies and media companies. They buy the ads that will be placed in various channels of communication. They specialize in understanding what works best for their client and spend time analyzing who their audience is.
This may include TV, social media, print, radio, outdoor billboards, magazines, digital formats like YouTube videos or Pinterest boards, etc.
They do not specialize in creative skills that much, but they do have an understanding of the media landscape and know how to buy different kinds of ads.
Event Advertising Company
A promotions company is a type of company that specializes in promoting events or products or services. It is easy to confuse this with an advertising agency because promotions company offers some of the same types of services as advertising agencies. However, an advertising agency does not specialize in promoting events.
Promotions companies are often used by event companies to promote an event. They can offer services like printing, ushers, and more.
What's the Best Advertising Agency Type for Me?
Advertising agencies are either formed by an in-house team or are hired on a contract basis. The type of advertising agency will be based on the client's needs and budget. There are many advertising agencies out there but not all of them would do their best to be the best fit for your company.
You can analyze your requirements and then find an appropriate agency that would suit the needs of your company.
For example, if your goal is to drive traffic to your website, a digital agency will be the best fit. But if you want to increase awareness for your company, a creative advertising agency is better since they have the resources to help with branding as well as PR and advertising.
To find out what type of advertising will work the best for you, you must take time to research before starting any campaigns.
Selected Projects from Our Work