Leeds Campaigns Meaning
Marketing leads are the list of clients' information you will receive when users fill the form for your campaigns, leads campaigns are essential for industries like real estate and automotive in Egypt.
Running Campaigns by Yourself
If you will run a campaign by yourself you must understand there are a lot of tools and techniques that need to be learned about marketing positions and competitors' campaigns, something like an ad library on Facebook will help you how to get a quick overview of your industry, otherwise, you may waste time and money.
There are also good materials over YouTube that can help also on this, has as we mentioned experience is a must in leads campaigns.
Running Campaigns with an Agency
This is will be your excellent choice to select an agency that can handle this for you. Agencies will also give you all the experience needed to deliver the right leads for your industry.
Another important thing is the agency management fees can cover your losses if you decide to run campaigns by yourself. Agency also will give clear KPIs before you start running these campaigns.
Are You Impressed by Our Facebook Ads Skills?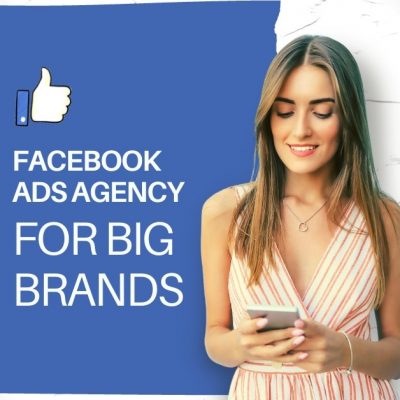 Here's what to do, book a 30 min call today and get a quick presentation about our agency and price list for your next digital marketing project.
We are a Facebook ads agency that takes care of your ads to reach the right audience. Start your Facebook campaign with our agency today.
Book a call
Listen to the Leads
You have to listen to your leads, you have to check if we are moving in the right direction or not, especially if you are working with an agency you should keep in contact with them about the quality of those leads and how the campaign split is work.
Our agency usually split campaigns into objectives and this can leads you to where are the most potential customers are located.
You have also to stay in touch with your customer servers to find if we reached the right potential customers but they are not closing the deals because of something else, maybe because of the product or service price, something like this will definitely affect the marketing lead campaigns.
It May Be Interesting to Check This!
Learn More About
Digital Marketing Agency in Cairo That Win Clients
Our digital marketing agency in Cairo helps businesses increase their online presence and attract more customers through innovative strategies.
Learn More
Leads Remarketing Campaigns
Do you know that your client may be interested now in your product or service then, they forget about you because of any reason? In this case, you have to use the remarketing campaigns, people that were show interest before must be reached again and encourage to buy your brand.