Average Social Media Manager Salary
Social Media Marketing is a lucrative career field, but it's difficult to know what to expect in terms of salary. This article will cover social media marketing salaries and what you can do to increase your salary.
Social media managers are the people who oversee the social media accounts for their company or organization. They are responsible for maintaining the company's presence on all major social networks, and they also deal with customer service inquiries from customers who have reached out through social media channels.
The job of a social media manager has grown in importance over the years as more companies shift their marketing focus from traditional advertising methods to online ads and other digital marketing techniques. A lot of companies need someone who can help them navigate this new landscape, which is why there are now so many jobs for social media managers.
Social Media Specialist in Egypt starts from 4,027/mo to 6,833/mo for entry-level and can reach 8,480/mo to 13,000/mo for the senior level.
This position is also named Social Media Manager and has the same responsibilities and package.
Social Media Manager Background
The social media manager usually has a background in marketing, communications, or journalism.
Social media managers can be found in many different industries and work for companies and organizations of all sizes. They are often the front line of communications for their organization, handling public relations and marketing duties as well as customer service.
Hire the Right Social Media Manager for Your Business
It is important to find the perfect social media manager for your company. They should have a clear understanding of the industry, and they should be able to take care of all the necessary tasks.
The social media managers are responsible for building and maintaining relationships with followers, creating content that will engage followers, and managing the company's reputation on social media.
The time commitment required by this position varies depending on the industry. For example, industries like finance or consulting require more hours than other industries like tourism or retail.
Recruit for Social Media Manager
The first step is to identify the skills and qualities you are looking for. Next, you need to have a good understanding of the digital marketing strategy before you start the hiring process.
The social media marketer needs to be a well-rounded individual who understands how social media works and has a keen eye for trends in the digital world. They must be able to think on their feet and come up with creative ideas that will resonate with their audience.
Job Description
Responsibilities
Creating, updating, and publishing content for the company's social media channels
Monitoring and responding to comments, questions, and customer service needs via social media channels
Tracking analytics data from the company's social media efforts
Collaborating with other departments to develop strategies that will drive customer engagement through social media channels
Developing content calendars
Promoting company products or services through sponsored posts or advertising on third-party sites
Utilizing various tools to measure the performance of the company's efforts on each platform
Establishing guidelines for employees
Build and deliver briefings, presentations, and other materials to help with social media
Work with our Social Media Manager and Marketing Manager to produce and file reports on a daily, weekly, or monthly basis.
Make decisions about design issues and upgrades with the client(s) by discussing the information they provide to you
Desired Skills and Experience
Strong knowledge of the company's products or services
Strong knowledge of key demographics and their interests, behaviors, and motivations
Excellent writing skills, both written and verbal
You have experience in managing, developing, and executing social media plans
You've developed expertise in both digital and creative advertising.
Experience developing briefings and other presentations.
Experience producing articles that are to be published on websites or in periodicals.
Has experience editing submitted articles, photo captions, newsletters, press releases, website copy, and other publications?
Can do well on a deadline.
Proven ability to work independently and complete assigned tasks on schedule
Able to handle multiple ongoing tasks with changing priorities
Tips for Hiring
The first step is to prepare a list of questions you want to ask the candidate. Make sure that your questions are specific and relevant. You can also have a list of topics that you want to cover with the candidate.
It's important to find out if the social media manager has experience in similar positions, what their goals are, what they are looking for in this position, etc. It's also important to know if they have any knowledge or experience with your company's products or services so they can credibly speak about them.
Social media managers should be creative and innovative when it comes to content creation and distribution strategies so it's good if they have some experience with content marketing as well as social media marketing.
What are the Roles and Responsibilities?
A social media manager is responsible for the social media presence of a company. They are responsible for creating and posting content on behalf of the company, as well as responding to any customer service issues that may arise. The social media manager must be knowledgeable about their industry and be aware of how the company's products and services are doing on the market.
The role of a social media manager can range from small businesses to large corporations. Social media managers typically work with other marketing managers, digital marketers, public relations professionals, or customer service representatives to coordinate an effective plan for their company's social media strategy.
Should I Start as A Freelance Social Media Manager?
Social media management is a growing field with more and more companies looking for social media managers. If you are considering starting as a freelance social media manager, there are some things to consider before you take the plunge.
The first thing to consider is the cost of doing business. Freelance social media managers will have to pay for their expenses such as marketing, office space, and equipment. This can be an expensive endeavor that may not be worth it if you only want to do it for a short period.
Another thing to consider is how much work you can get on your own without relying on word of mouth or referrals from other freelancers or agencies. If you do not have enough clients coming in, then this might not be the best choice for you because it will make it hard to keep up with your expenses with no income coming in.
Lastly, if the potential risks outweigh the benefits, then starting as a freelance social media manager might not be the best idea, and you should put into consideration that:
Is it hard to get clients?
Can this be done on your own, without relying on word of mouth or referrals from other freelancers or agencies?
Are there risks that are too big for you to do this despite the benefits?
Find the Best Social Media Management Jobs in Egypt
Are you looking for a career in social media management? With the rise of social media platforms, there has been an increasing demand for professionals who can manage these platforms for businesses. In this article, we will explore how to find the best social media management jobs in Egypt.
Identify Your Skill Set
Before you start your job search, you need to identify your skill set. Social media management requires a combination of skills, including content creation, social media marketing, and analytics. Make sure to highlight your strengths and experience in these areas on your resume and LinkedIn profile.
Utilize Job Search Platforms
The best way to find social media management jobs in Egypt is to utilize job search platforms such as LinkedIn, Bayt, and Wuzzuf. Use relevant keywords such as "social media manager" or "digital marketing" to filter job listings. You can also create job alerts to be notified of new job postings.
Network
Networking is key in the job search process. Connect with other social media professionals on LinkedIn, attend industry events, and join social media groups on Facebook. Building relationships with professionals in the industry can lead to job opportunities and insider information about the job market.
Research Companies
Research companies that interest you and see if they have any open social media management positions. Check their website and social media pages to get a feel for their brand and social media presence. Make sure to tailor your resume and cover letter to the specific company and position.
Build Your Brand
Building your brand on social media can help you stand out to potential employers. Showcase your social media skills by creating and sharing high-quality content on your social media channels. Make sure to include a link to your professional social media profiles on your resume and cover letter.
Join Our Team as a Social Media Specialist
Finding social media management jobs in Egypt requires a combination of skills, job search platforms, networking, company research, and personal branding. By utilizing these strategies, you can find and land your dream job in this dynamic field.
Our company is currently hiring for a Social Media Specialist position. Check out our latest job posting and apply today to join our team.
Are You Impressed by Our Social Media Management Skills?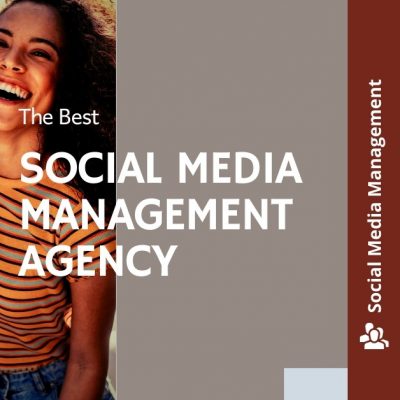 Here's what to do, book a 30 min call today and get a quick presentation about our agency and price list for your next digital marketing project.
We are a social media management agency in Egypt that offers a complete suite of content creation, creatives, strategy, and planning.
Book a call
Related Articles