Experience Not a Must
Every month, we are looking for people who work with us in Digital Marketing, but you do not have to specialize or even think about it when you work with us!
We will not accept only people working on content creation only. or posting on social media only, or a Digital Marketing Specialist and be responsible for Ads only, or even to keep a graphic designer working on designing and maintaining the graphics only.
We will tell you another thing we have priorities…
Digital Marketing Is a Complete Chain
What we mean is that in Digital Marketing, we believe that it is linked to a general group, meaning you can't keep doing Google Adwords ads, for example, and you don't understand how websites are working, or how to SEO Keywords to be used in Google Adwords.
For graphic designers also, if you did not have high communication skills with clients, and can't understand how social media content works, it would not be useful.
But we think that all hired employees must understand everything about digital marketing to understand the full picture first.
We also have a big video library that you can learn from and develop yourself as long as you work with us, and this will also make you happy to discover other things in digital marketing, meaning you will know the whole field with the details that happen in it, not just who are you responsible for us?
How to Get Accepted
Everyone asks, where the right place to start, after graduating, but not all people know the answer cause first you need to know your passion, talent, and how to be creative and special. Also knowing your strengths and weaknesses and how to deal with them is what distinguishes you from the others.
You must be convinced that you are different and you must always have the mark that is different from anyone else.
You should ask people in the same field and know more details about it, take courses and invest in yourself cause it is the right time to do so, search online about more tools that can help you in the field you desire.
What You Should Do
Before applying for the job you are interested in Green Mind Agency for example so you can share what you got from the courses you took and the research that you have done. Try to have as many interviews as possible in the same field because it will help you to get more confidence and learn from your mistakes.
Steps to Get Hired
For applying you should learn more about the companies website and social with the history of the company. Try to leave a good impression for the interviewer, focus on the time you take to answer the questions that you got asked.
You are supposed to do exercises to help you relieve stress. Be yourself, don't try to pretend that you are someone else cause you are unique the way you are, and try to be friendly.
Always try to give real examples when you answer questions to confirm the credibility of the event to confirm your answer. When you asked why we should hire you in Green Mind Agency that you believe that your qualification and your experience matching with the requirements of the job and this will enable you to fit it the job perfectly and will help you to develop yourself more and more so you will be able to benefit the company as much as possible.
It May Be Interesting to Check This!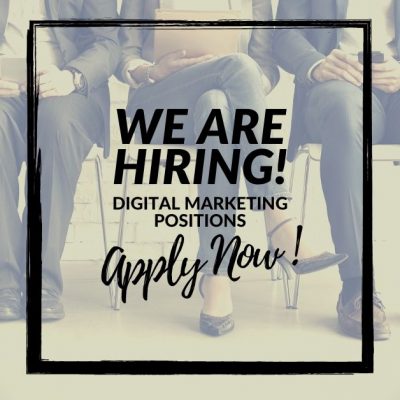 Learn More About
Careers
Start your digital marketing career with us, and join our team today.
Learn More
How To Apply
Go to: this link.
Select your desired position to join in
You can read the job description for more details
Follow the steps