Digital Marketing New Perspective
Our idea is to change the perspective of the regular Facebook pages manager and create a slogan  to set up a Facebook page that can compete with the current competitors, sianco represents their services to  all of Egypt that's why we created a creative digital marketing slogan which is: "The fastest home maintenance in Egypt"
We started to take over the whole look of sianco Facebook page by updating the Facebook cover page, and Facebook page icon to reflect the message of the designs was aiming at women who need someone to help them with granted maintenance.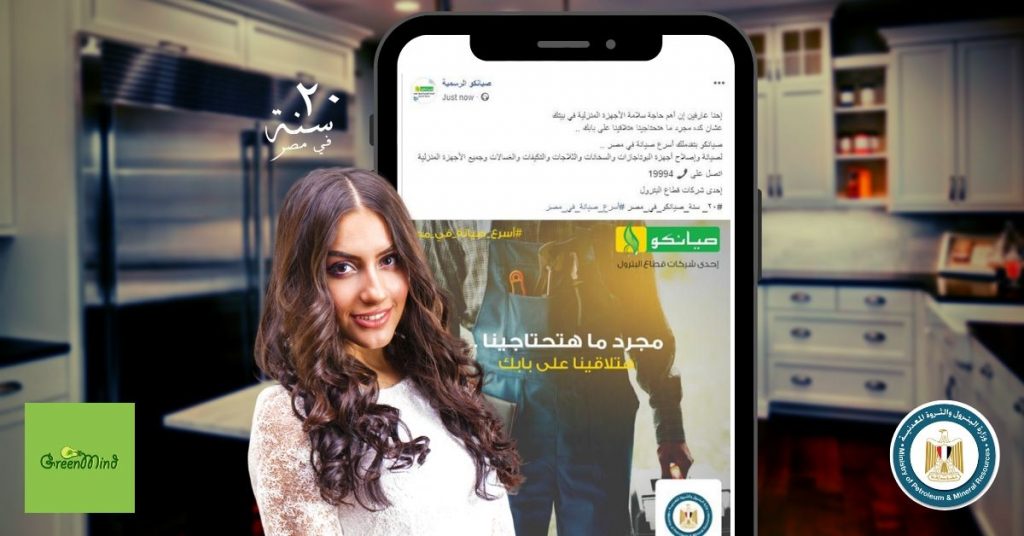 Expand the Target Audience
We are also presenting services for the business not only individuals that made a challenge to us to have diversity in social media content plan to talk to everyone, anywhere. The privilege in sianco that the targeting was all classes that's why we are also focusing to get strong replies on the Facebook page messenger to help everyone needed maintenance in his home and have questions, that's why the replies have increased from the day we were hired as a digital creative agency, we prove that our social media management agency team succeeded to reach everyone.