Increase Instagram followers
This topic is always raised and known as a "most wanted topic", and after some research for our clients' questions, we found that Instagram followers' topic is raised once we open the topic for Instagram.
Increase followers organically
Before we are going through our strategy, why this is important for any business to increase Instagram followers?, and why is the same demand not working for Facebook or other social media? in the upcoming points, we will describe this.
Instagram is focused on profile content, no groups no pages
Fewer features are better, that's what Instagram is aiming for
Stories are in full screen, catchy space for showing a bigger content "TikTok based on this, TikTok is an Instagram story"
Content reach higher than any other social media channels, the Instagram algorithm is focusing on community engagement, for more details How the Instagram Algorithm Works
Instagram ads dis-allow a direct increase followers campaign like Facebook, so each follower under Instagram account is genuine
The number of fake accounts on Instagram are low, everything is pure, and this app will never stop you from scrolling.
3 easy steps to increase followers
No direct ads for increasing Instagram followers, that means ads are out of the game, however with some other Instagram campaign types it can increase the followers, we will describe this below.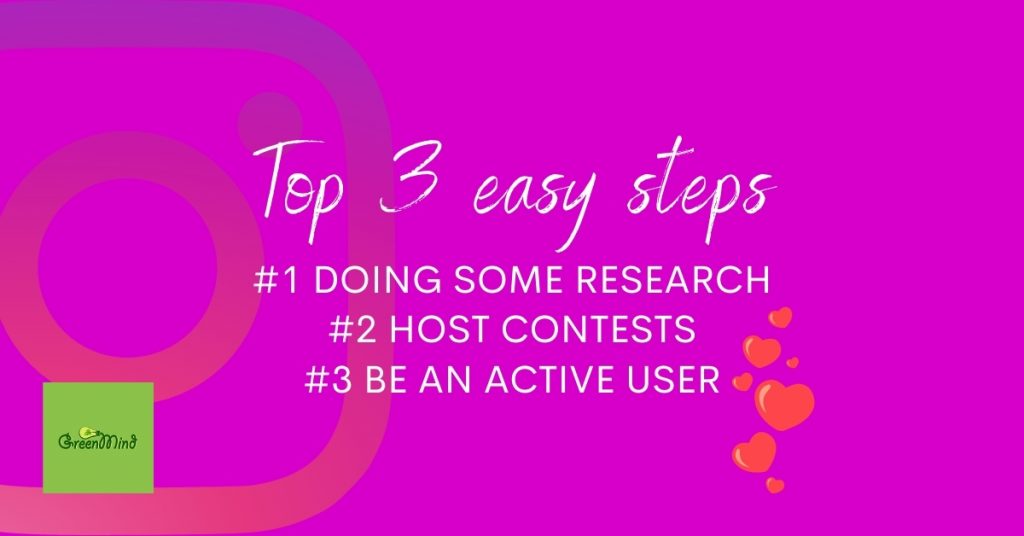 Highest engaging posting times
Once we are taking care of the Instagram accounts for our clients as an Instagram management company, we usually do some research, why not?
Instagram already has a very quick insights analysis it will show the number of engagements/views for each post, with the timing for each one, so we are analyzing there why some posts reaching the top against others.
Host contests
After analyzing, buy Instagram followers by paying for a contest is the most effective and trustworthy way to highly increase Instagram followers.
A very straight forward contest is below:
We have an X,Y,Z gifts and we will choose 10 winners
Just follow this account, and mention 3 of your friends
After 2 weeks this contest will be ended, harry up
Guess what? that's it, it works like charm. We are also making an engagement Instagram campaign to this post to increase engagement and get the results expected.
Go live, use hashtags, and comment
This is the last step, and it is based on behavior.
Go Live is the most catchy way in stories, and usually take the highest priority, the live story will be always stuck as a first story slide in your Instagram, once user engages others will be notified.
Definitely, we will use hashtags and there's a lot of online tools to find it under any industry. effective and easy.
Increasing posts is also one of the factors, a higher number of posts increase the chances.
Getting in action with commenting and engaging with the top related accounts, usually commenting as a first-person or in the top 10 comments.
Increase Instagram Followers Pricing Packages
Understand the KPIs and goals before paying, we will also guide and optimize the plan and resources to make the best use of your digital marketing strategy, check our pricing packages from Prices Page.