Email marketing campaign to list of your existing clients
Actually, the Email marketing campaign is the best option for the existing clients' offers and updates, it will let them know the new offers the new products or services that in hand immediately and to the right audience.
So actually we built a very strong email design and development to the clients to make sure that the options and the products that are selling getting to the right audience directly. We worked with Sawa Boutique to build an email Marketing because actually we know this tool is really important for someone selling products and gifts like them, so we built about 10 email marketing campaigns and it's really getting a very high conversion rate because it's already sent to the existing client that Sawa Boutique has.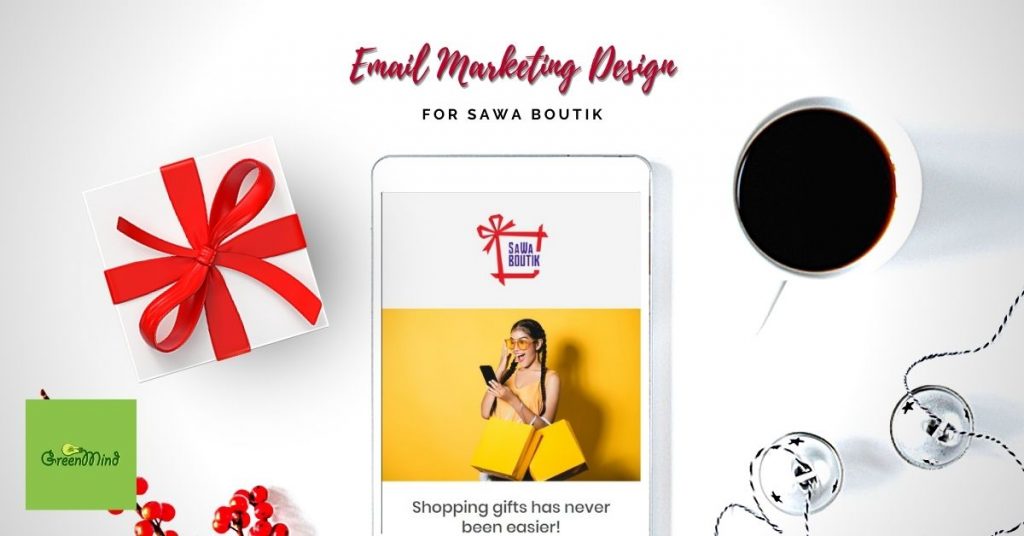 Marketing emails from the technical side
From the technical side, our company build the email design first then send a light version of the email to the client for approvals, once approved we start converting the concept to a responsive HTML CSS and JavaScript codes
We also built personalized gifts and designs for each occasion that we have, for example for Ramadan we have a very unique Islamic design email for Ramadan and Eid. We added also appropriate call To Action buttons on each gift items to lead to the right landing page or description page to make the client by directly the gift is used from the email camping
We also made sure that the design is ready for all the devices so it must be responsive and ready for mobile desktop and tablet.