Email Marketing Strategy
Our main strategy there is to build a newsletter email that the audience will like and keep following the latest news that the multiples group provide, we have built KPIs for us to follow:
Email design must be responsive
Must be trackable and find the engagement rate
The content must be condensed and the design itself to look professional
Email loading speed
Recap email content and make conclusions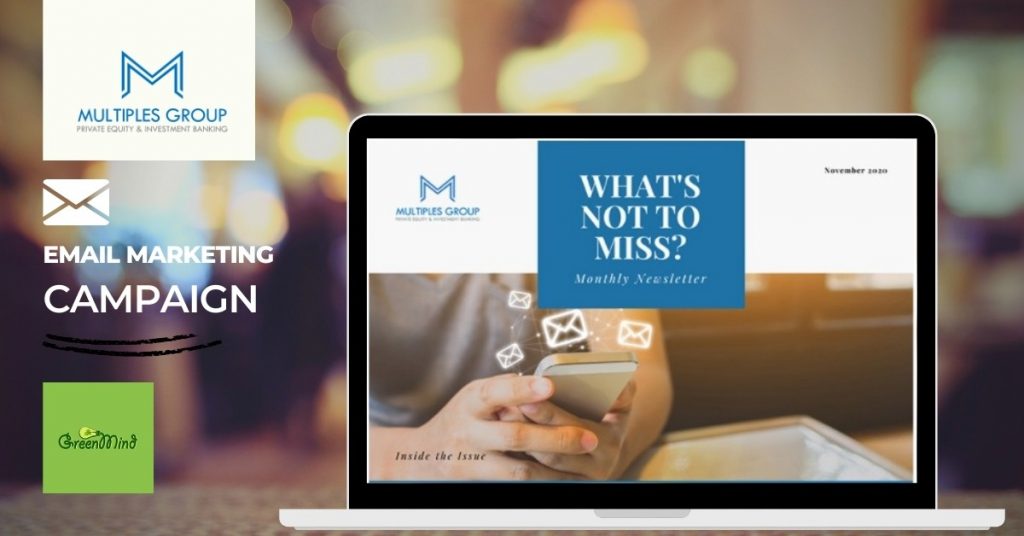 Email Marketing Design Ideas
We proudly solved all of that, our stunning email design ideas help the brand to get benefit from the users that received the emails. We also track all the information from that email and connect it with the google analytics reporting system to be able to track how many times people reach the website from the email marketing campaign.
Email design is purely created from Green Mind Agency including coding it to HTML and CSS with responsive features and testing.