Mednet the biggest medical insurance companies
Our co-operation started with building business videos for the latest Chat Bot through Whatsapp, Facebook page, and Website. the client trusts our digital marketing company also to write the copywriting for all videos, and content writing related to them.
Our process to build strong motion graphics videos
Our winning quotation leads us to build a trusted relationship with MedNet Managers, usually, our quotation is clear enough to show formalized KPIs and how the project process will be once we sign the contract, below, we will dive through the videos we built.
#1 video MedNet virtual assistance video
With a clear brief, we started to put animation video ideas, the sequence of video production are:
Recreate a custom branding identity for Mednet, selecting fonts and colors matched the brand
Setting complete scriptwriting, with a sequence of raising the issue, showing the solution, then take action for conversion
choosing motivational background music that reflects the new tool and how it will change the medical insurance services
#2 video MedNet Cashless network
The second video showing how members during times of emergencies can have direct access to a comprehensive network of healthcare providers and emergency assistance. The video structure is long but it shows the situation, and solution in a perfect way and easy for the MedNet members.
Using the same idea for showing the solution, raise the issue, give the solution, convert to conversion, this model is showing very good feedback from users also through Facebook, Instagram, and Linkedin.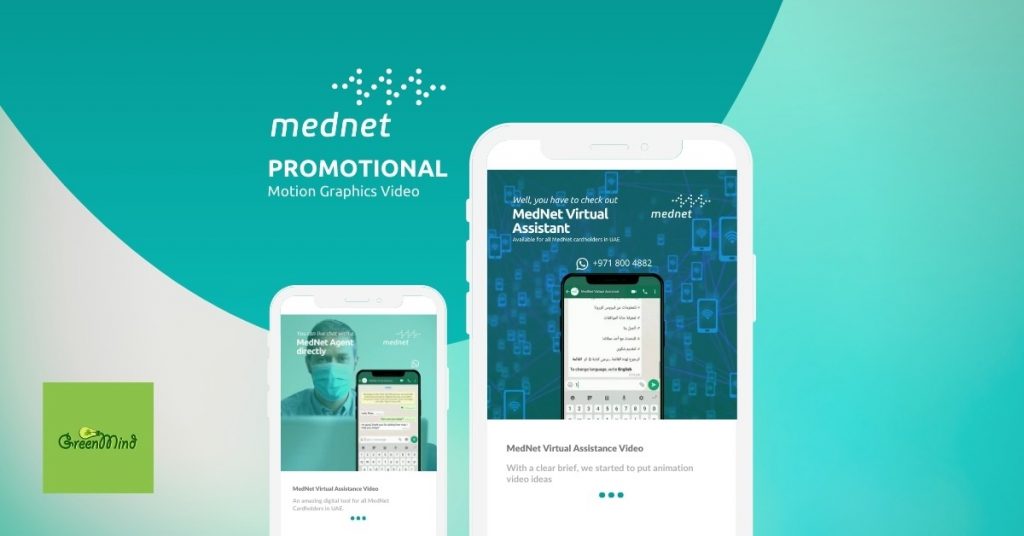 MedNet promotional videos feedback
The time frame for these videos takes 3 weeks for each including approvals, back and force emails, and tiny small things to get these masterpiece videos. Only 3 people from our time handle this project and deliver it in a short time with a high level of communication.
Our team also takes a time difference between Dubai and Cairo into consideration and makes sure to deliver things as early as it could be to get the project moves quicker.