How to reduce social media advertising cost as minimum
We are using digital and social media marketing to drive engagement, leads, and revenue, the campaign objectives is to get more leads, reducing the CPC and CPA "cost per result and cost per action" as minimum as we can is our main target.
We built a strong social media marketing campaign with a clear and aligned social media marketing plan with the client's need, by getting qualified and potential leads, to start investing in a forgin companies to get the dual passport.
We guarantee 45% reduction in the costs per lead, compared to standard ads and we achieved that by a quick trick. We made a radio button in the lead form to check that you have the amount of money that will help you to invest.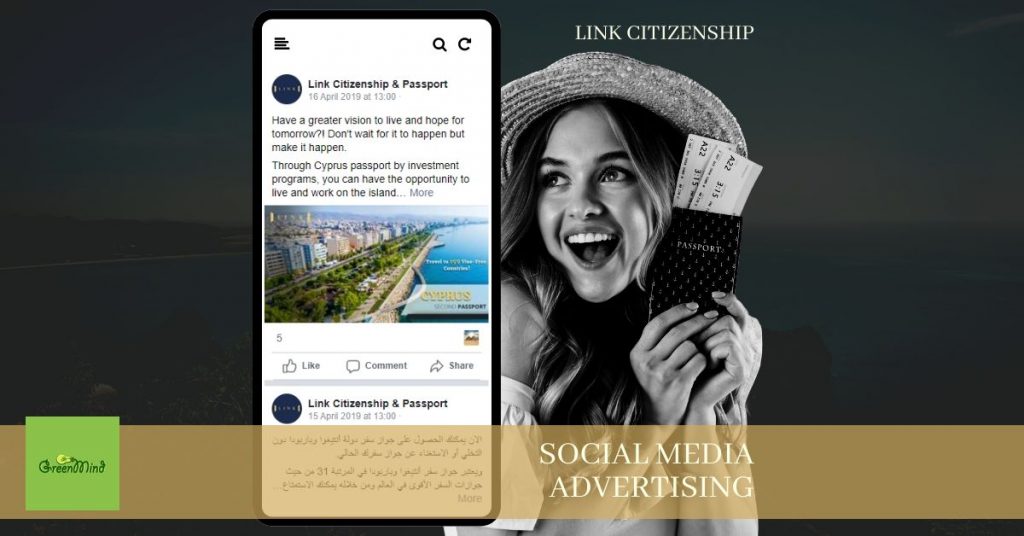 Facebook Leads, and Instagram Leads Ads
80% from the social media marketing plan is set to Facebook and Instagram leads ads and start posting ads on Facebook, we used our internal Facebook ad account to handle this project with the minimum % fees of management. Social Media ads for this type of business are based on the right targeting.
To solve the targeting challenge we used:
Facebook Pixel
Lookalike method
Eliminate uninitiated users
We used the same techniques for Instagram ad targeting, and this is reflected in Instagram ads cost per results.