Our unique approach to manage social media accounts
With a strong social media content plan, the KPIs here is to generate leads with low cost as we can through all social media, the key to build this content creation for social media is to play on the emotion of the investors.
With creative designs and understanding the principles for how to do social media marketing we built engaging posts for social media to catch the people's eyes that really have the budget to invest in another country, we understand it's hard to be reached, but we reached the target flawlessly.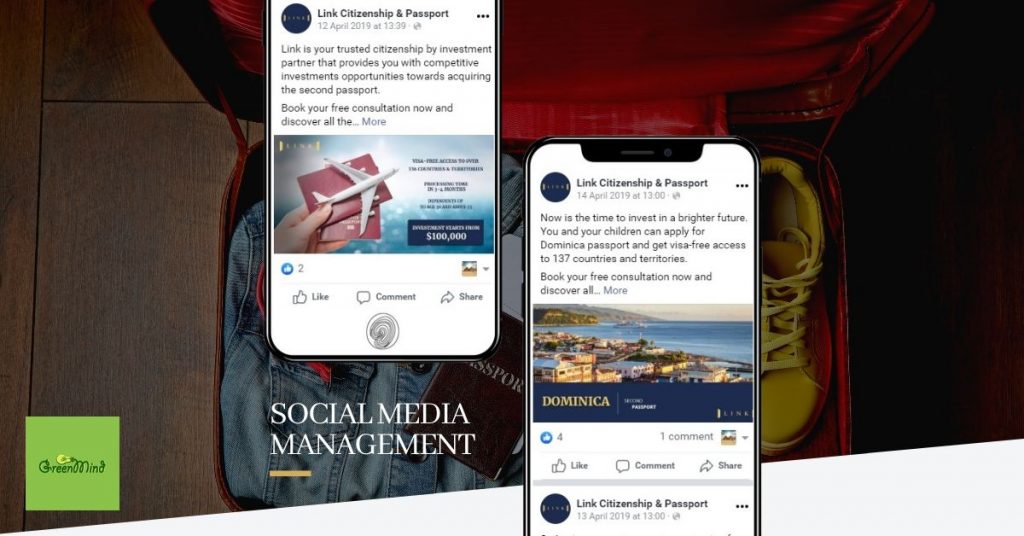 Recommended social media tools we agreed to work with
We guide the client and flag the importance to present the service in more than one social media channel, this will allow the story to complete, creative designs are built-in all formats, Images, Video, and GIFs.
We focused more on the videos for social media post design. These videos give us control of the brand and show the best emotional activities.
We have been so focused on the culture of the clients in order to eliminate non-potential clients. We managed Facebook, Instagram, Twitter, and LinkedIn pages. We designed attractive content starting with posting ideas for Facebook for approvals and social media and then posting for other social media.
One of the KPIs is to increase Instagram engagement, and we used photos of nature to show the cities and playing on emotions that life will change after your investment there, We have been so active on social channels in order to be visible to users.