Social Media Management
Gastec's tender to implement an advertising campaign on social media is considered one of the strong tenders and its requirements are many.
Our company has obtained the right to design and manage social media in parallel with the requirements of the international guidelines of Eni.
Tone of Voice
The general trend of the method of writing the content is to use the Arabic language, especially in the Egyptian language because we are in Egyptian society and we want to reach the customer's thoughts quickly in a language that is easy and close to him.
In terms of graphic design, the challenge was to find a suitable design for Gastec and keep the international branding for Eni.
It was a big challenge, but we managed to satisfy all those responsible for making the decision.
We deal with every social media channel individually to be able to find and select the appropriate content.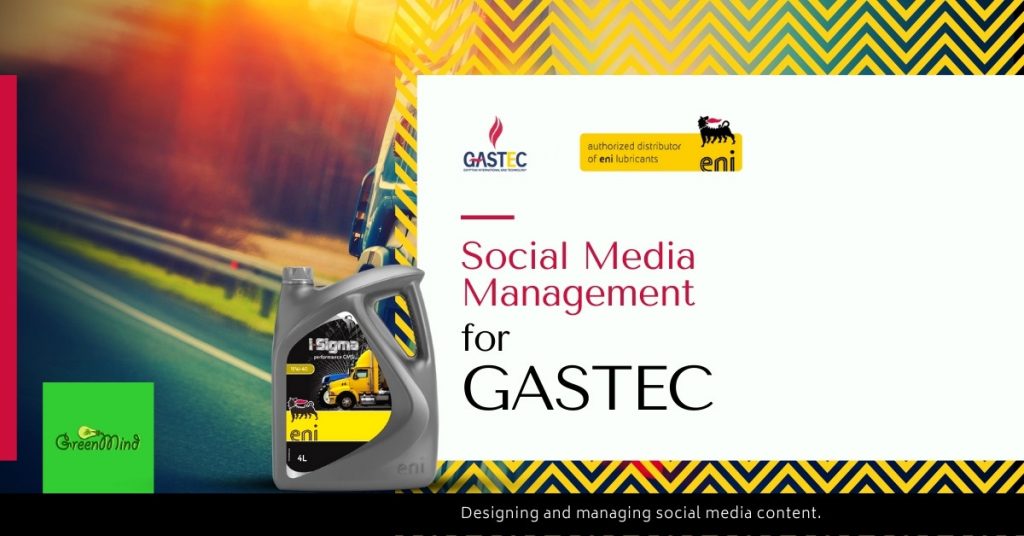 Social Media Channels Covered
After defining a completely new visual identity, we were able to create distinctive and competitive social platforms for similar products in the Egyptian market, especially in the field of automotive lubricants.
Facebook
We considered Facebook as one of the main ways to spread our presence on social media, as the interest in it is great and it is also linked to the number of paid ads that we pay on it.
Instagram, YouTube, and Twitter
We used the same content used on Facebook and posted it on the rest of the social media, with some sizes adjusted to fit each separate social media platform.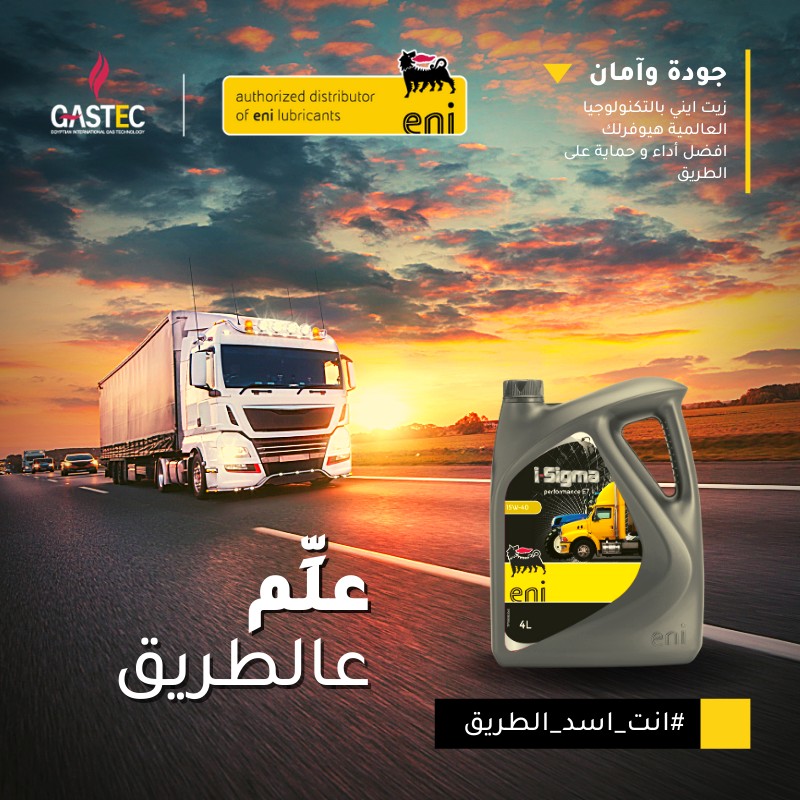 Analytical Report
In important projects like this, there must be a strong report that studies the movements and measures the strength of our work, and as usual we have provided an integrated and live report that helps the Gastec team know the performance of the campaign.
Community Management
As part of our work in managing social media is to respond to customer inquiries, including comments and messages.
Our team was able to make expected questions and answer them then make saved replies and comments to us through social media especially Facebook.