Get the best Digital Marketing Agency for your business
With a custom digital marketing plan for your business, Green Mind Agency guarantee a huge number of sales through your website, by using PPC and SEO you will get more clicks to your products, or your e-commerce website.
Last year we have reached 46.7 M AD Views, 23.5% Engagement Rate, 8.3 M Unique Users, 90% Mobile usage.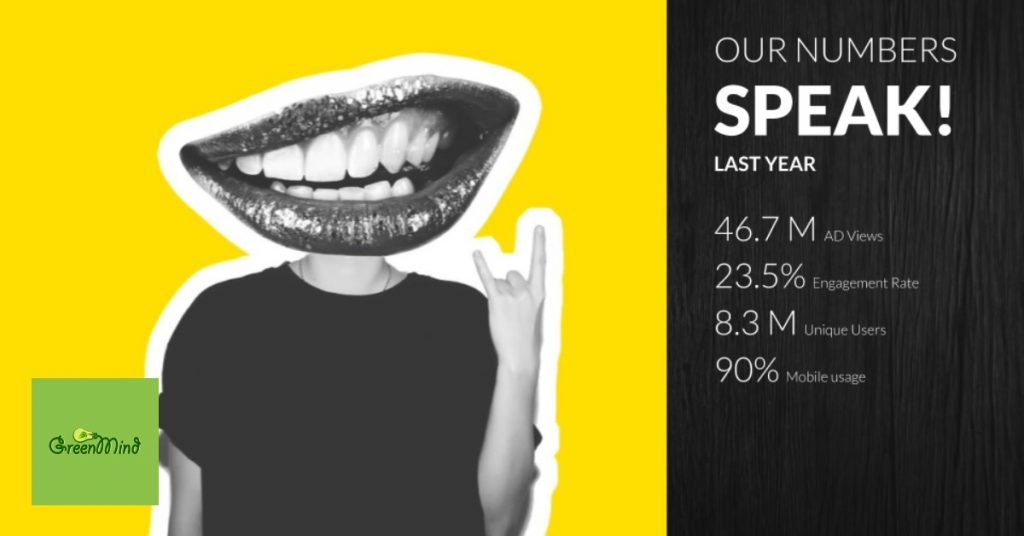 We are a full-service of a digital marketing agency
With 24 different services options Green Mind Agency will close the circle for your digital marketing strategy, ranging from Creative, UX, and Content, Web and Mobile Solutions, Social Media, and Online Advertising, you can check our portfolio from here.
We are also taking care of the client's needs first by adding our recommendation to reach the KPIs that clients have, and that keeps our client retention high.
Online Digital Marketing Agency process
Green Mind Agency will describe below the points that you may have when you get in touch with a new digital agency quotation.
A dedicated account manager with directors instructions
High communication is a key for our work process, with a dedicated digital marketing specialist you will get all your questions on the spot and within working hours.
For emergency cases, you will be able to contact the account director immediately to get all your answers out of working hours.
Market Analysis and competitor analysis for your services or products
We are taking all our time needed for research and get your competitor analysis planed before building the strategy.
Conversion Rate Optimization
Most of the digital marketing agencies leave the created campaigns as it is, without following up continuously. we are taking another approach to check the running campaigns daily, that's will keep your budget safe and be spent wisely.