Why WordPress?
WordPress is a popular and powerful content management system (CMS) that is used by more than 30% of all web pages. It is incredibly simple to use and can be easily customized to suit your needs. One of the best things about WordPress is that it's free, open-source software.
When you are launching a website, it is important to think about its design of it. There are many WordPress templates available so it can be difficult to choose just one.
Use a Template or Build the Theme from Scratch
Your first decision should be whether to use a WordPress template or to start from scratch. There are many different templates that you can use that will give your site a beautiful, modern look.
Our recommendation is to build a new theme template from scratch. Below is why we recommend this:
As you develop your business, it's natural to make changes. But if these changes are at the expense of your theme, you may lose the value of your original concept.
The key to a successful theme is a well-coded template that is free of errors. To be free of errors, you must understand the code used on the template. The codes must be aligned with w3c and page speed to work properly.
You can add more JavaScript functions easily. This is a great way to add some spice to your web pages and create interactive websites.
If you do not successfully address technical issues before you dive into SEO design, the outcome may leave you frustrated.
We are not saying that purchased themes are not right for SEO, but in the long term, you will be switching your theme to a lightweight version using only Bootstrap functions.
Are You Impressed by Our WordPress Development Skills?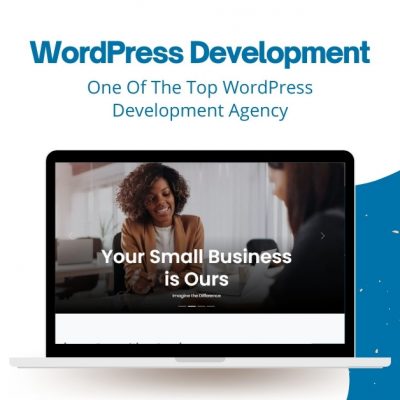 Here's what to do, book a 30 min call today and get a quick presentation about our agency and price list for your next digital marketing project.
We are a WordPress Development company that develops custom, functional, and beautiful WordPress websites for small and large businesses.
Book a call
SEO optimization for WordPress
As we mentioned above SEO is important for your website, you are building the website to make sure it will take a good position in Google for the digital marketing industry.
As we have discussed you are building the website to make sure it will take a good position in Google for the digital marketing industry. We also saw that there is always an opportunity to get links pointing to your site.
And you will sell SEO as a service on your website, think about your clients when they search for services on Google and they can't reach you.
Best WordPress Templates List for 2022
Below we will share links for the best WordPress optimized templates for the digital marketing business:
It May Be Interesting to Check This!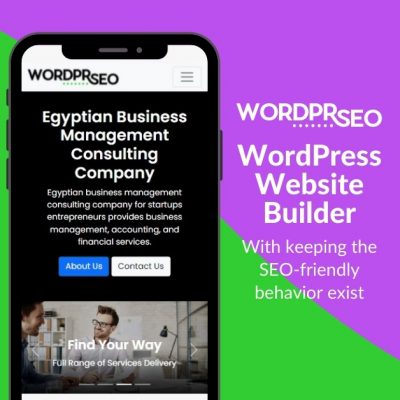 Learn More About
The Ultimate WordPress Website Builder | WordprSEO
WordprSEO is a responsive, dynamic WordPress website builder that focuses on SEO, full of features, that can quickly build websites.
Learn More
WordprSEO – WordPress Website Builder
Let's agree on our WordPress website builder (WordprSEO) is a great website builder that is user-friendly and easy to use. And secondly, we can't ignore the fact that it includes all the necessary features to make a great website.
WordprSEO is built for SEO optimization, once you will buy it you will quickly find things are easy to be changed with the latest WordPress technologies.
WordprSEO Overview: https://youtu.be/BFKhMwYO1Vs
Check the website in action: https://wordprseo.greenmindagency.com
WordprSEO prices: https://bit.ly/wordprseoprices
WordprSEO tutorial: https://bit.ly/wordprseotutorial
Order WordprSEO: https://bit.ly/greenmindquote – fill the form with your details and we will contact you directly.
Selected Projects from Our Work